At The HR Dept we work with a wide range of SME businesses, just like yours. From recruitment to redundancy and everything in between, we can provide you with HR and employment law support every step of the way.
See what some of our clients have to say about working with us.
Lance is the most patient and understanding person that I have met in this field. No question is a wrong question! He made us feel so welcomed. Any HR queries you need answering, Lance is the guy. He was able to answer everything we asked with ease and no judgement. We truly appreciate you.
SM
Lance's session on getting a job in the post-covid environment was a huge success with both our students and teachers. His step-by-step guide to securing a desired vacancy with additional comments on recent trends in the recruitment process was easy-to-follow and incredibly helpful. Questions were asked during the session and teachers later reported that students continued discussing it in class acknowledging they really appreciated this chance to listen directly to an HR expert.
Dr Elena Domaratskaya
Head of Student and Academic Support
Lance has supported our organisation, a small business and charity, on a number of tricky HR issues over the last year. Lance has always been able to give the information needed, with great knowledge on how HR issues can impact a small organisation. Though meetings, phone calls, email and supporting documents working with Lance has been clear, easy to follow a great value for money. During a staff consultation I also felt very personally supported during a time which can be difficult for everyone involved.
Thank you for the typically rigorous manner in which you have reviewed our contracts of associateship. Your report was a reflection of the way in which you present yourself: elegant, clear, competent and concise! It was good to know that our existing contracts were in the ball park and lending themselves to no obvious spillage, but your suggestions for improvement were equally perceptive, insightful and clear. We are now in a much better place.
I have of course no hesitation in recommending your services to friends, patients and business contacts.
We would like to say a big thank you to Lance for all his work in producing a contract for our new apprentice who has just started working with us.
It is important to us that both our apprentice and Angloz has the security that a professional contract offers and that clear expectations and obligations are set up front to ensure a professional working relationship.
Lance Hobbs listened to our requirements and produced a relevant and legally sound contract with a quick turnaround.
We would highly recommend Lance Hobbs at HR Dept for his speedy and professional work.
We have been working with Lance since Autumn 2016 and it has been a very positive experience. Lance has proved that he has the experience required to immerse himself into a new organisation with ease, and has provided us with quality HR provision from Director level through to the operational requirements of our organisations always with a positive, 'can-do' attitude. His ability to see where issues may arise and head them off before they have to be dealt with, is a particular skill that has been useful to us. He has helped me in particular to focus on the vision, and the senior management and organisation structure, whilst dealing with some of the day to day HR matters, professionally and pragmatically. He has guided me through a restructure that required changes from top to bottom of my organisation. Outsourcing your HR can save you time and money.
Employing someone of equivalent experience could cost you as much as 10 times more.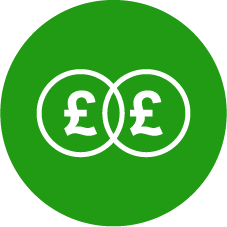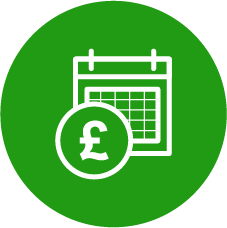 Preventing People Problems
Subscribe to our monthly newsletter
Office Address: Clarendon Business Centre - 1st Floor Ealing Cross, 85 Uxbridge Road, Ealing, London, W5 5TH | VAT Number: 264941286 | Registration Number: 10686435
Copyright © 2007 - 2021 The HR Dept Ltd. HR DEPT is a registered trademark belonging to The HR Dept Limited.