The HR Dept Eastbourne, Brighton and Hove provides a comprehensive outsourced HR service for small to medium sized businesses across Eastbourne, Brighton and Hove and the surrounding areas including Lewes, Newhaven, Seaford and Hailsham. We understand that your workforce is your most valuable resource, but you may need help to attend to your ongoing and ever-changing HR responsibilities. An affordable outsourced HR service enables you to have a professional HR department without the expense of hiring your own HR Manager.
Why not contact us today to request a FREE review of your existing contracts and handbooks?
At The HR Dept Eastbourne, Brighton and Hove, we will take time to understand you, your business and your people. We will work with you to identify your Human Resource needs and provide a tailored response, ensuring legal compliance and provide ongoing support where needed. Most importantly, The HR Dept Eastbourne, Brighton and Hove offer services that are adaptable and cost-effective, helping you to build a better business and boost your profits.
"As our staffing levels rose we found it increasingly onerous and time consuming trying to deal with employment and HR issues and needed someone we could rely on to guide and advise us. Serena and the rest of the team are always on hand to discuss any issues that arise. We would happily recommend The HR Dept to any business in need of guidance and advice."
Elizabeth, Front of House Manager, The Cumberland Hotel, Eastbourne
Many small businesses cannot afford to employ a HR professional to ensure that they are legally compliant with the never ending tide of employment legislation. The HR Dept can free up your time to concentrate on running and developing your business.
Our retained outsourced HR service includes:
• Unlimited phone and email support, backed up by legal indemnity insurance against tribunal costs and expenses, provided our advice is followed from the onset of an issue
• An initial free review of your employment contracts
• A regular review of handbooks and policies to help you comply with ever changing employment legislation
• Practical help in dealing with disciplinary, grievance and absenteeism cases
• Support in recruitment and performance management
• Managing the redundancy process
We can provide what you need, when you need it, how you need it, designed for the needs of your business. As a small, locally based business, we understand the special needs of small to medium sized organisations and provide down to earth, tailored, pragmatic solutions at sensible prices.
So if you are a business in the Eastbourne, Brighton and Hove or surrounding area and in need of outsourced HR support, please call us now. Don't forget to request your FREE review of your existing contracts and handbooks.
Call 01323 403500 or 07875 702 914 or email serena.may@hrdept.co.uk.
We look forward to speaking to you!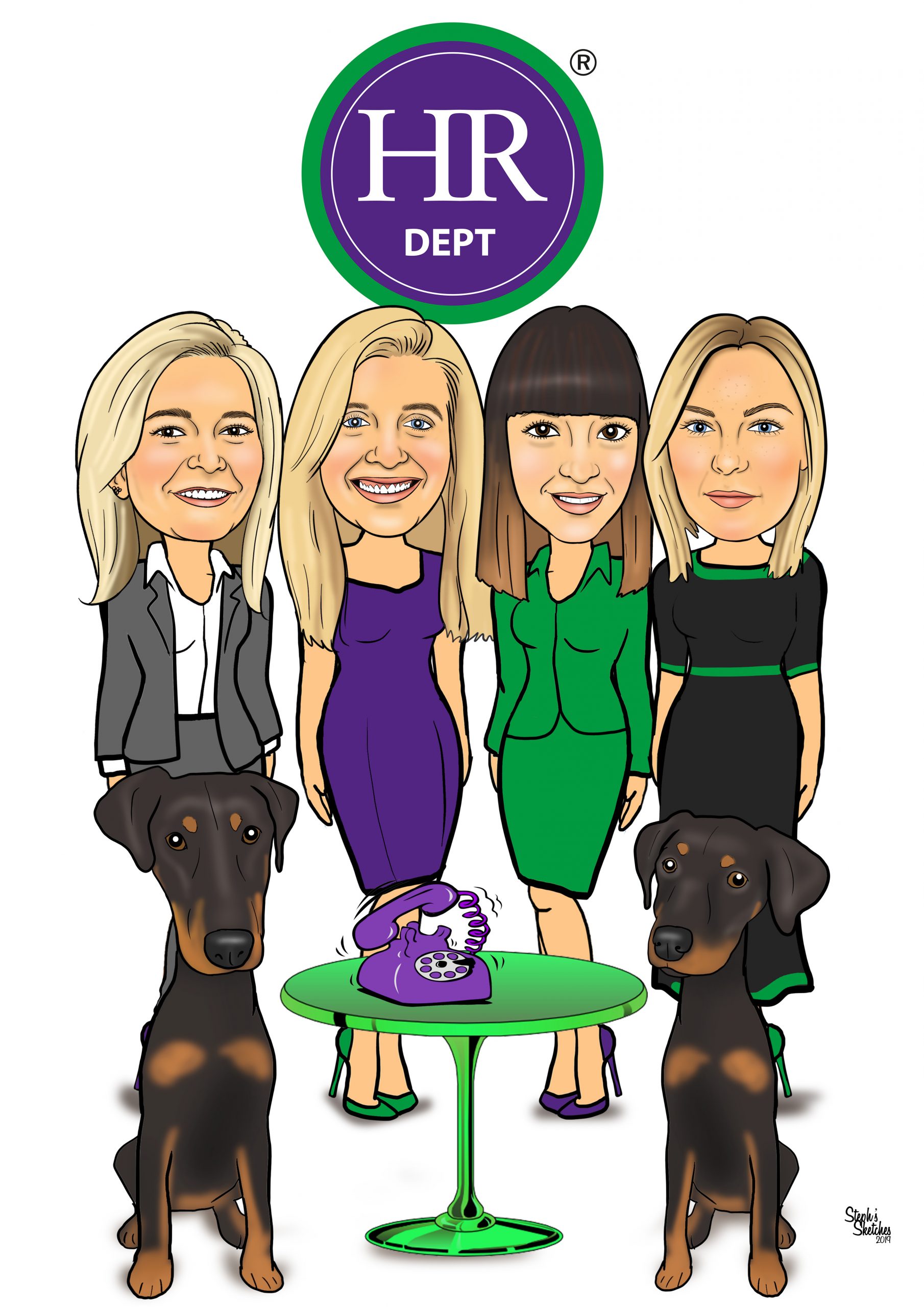 Serena May
Director
Serena May heads up the Eastbourne office. She has a Master's Degree in Personnel and Development, is a Chartered Member of the Institute of Personnel and Development and has over 10 years generalist HR experience advising on people management issues and problems. She has covered all aspects of HR including recruitment and selection, disciplinary, grievance, performance management, redundancy, restructuring, mergers, TUPE, compromise agreements and policy writing. Prior to her career in HR, Serena worked in Financial Services. She is commercially astute, has experience of working closely with customers and their teams and is able to quickly build strong relationships with clients.
Lisa Martin
Employment Law Adviser
Lisa is a qualified employment lawyer with over 10 years private practice experience.  Her extensive skills include advising employers on all aspects of employment law and defending employment tribunal claims.
Kate Bailey
HR Adviser
Kate is the HR Adviser for the Eastbourne office of HR Dept.  She is an Associate Member of the Chartered Institute of Personnel and Development and comes from a background of HR Administration and Shared Services within the Health and Employment Services industry .  Kate's previous roles included Office Manager, PA and HR Assistant for a Credit Asset Management and Advisory company based in London.
Karen Scannell
HR Adviser
Karen is a Chartered Institute of Personnel and Development (CIPD) qualified professional with a Post Graduate Diploma in Human Resource Management. She has over 15 years' experience working in HR generalist roles and has gained a broad knowledge of HR practices. Knowledge and skills acquired include, but not limited to, management of staff, HR administration, job evaluation, recruitment and immigration.
Rockford & Layla
Head of Security & Head of Well-being
Rockford 2011-2020 – Sadly, Rockford is no longer with us, but he was such a big part of the HR Dept and the catalyst for Serena's decision to set up the business that we could not face removing him from our Team page. He performed his role with the utmost diligence, always notifying the team immediately of any visitors and ensuring that they were properly vetted before allowing them to enter the premises. The office is much quieter now you're gone, we miss your waggy tail and big bark (although not so much when we are on the phone!). Rest in peace dear Rockford, we all miss you.
Layla joined the HR Dept as a pup in 2014. She started out as Trainee Security Assistant but it quickly became apparent, during her probationary period that security was not for her. This was mostly due to the fact that she loves absolutely everyone with no exception. Layla's role was quickly changed to Head of Well-being and her days are spent mostly wagging her tail and trying to give everyone a friendly lick! Looking for expert HR support?
We can help you focus on your business by taking care of all your human resources needs.
Let us know how we can help or ask about our free initial HR review.
Preventing People Problems
Subscribe to our monthly newsletter
Office Address: Mansion House, 11 Old Mansion Close, Eastbourne, East Sussex, BN20 9DP | VAT Number: 150944709 | Registration Number: 4832907
Copyright © 2007 - 2019 The HR Dept Ltd. HR DEPT is a registered trademark belonging to The HR Dept Limited.