Brendan McCann, the Director at The HR Dept Islington, provides expert an pragmatic HR advice and support to small and medium sized businesses in the North London area giving all the benefits of an in-house HR department but at a fraction of the cost.
Brendan has developed a practical and business focused approach to HR in a wide ranging career in HR across many industry sectors. The HR advice given is always designed to help you meet your business goals while ensuring that your business is fully legally compliant and operating to business and industry best practice. By working closely with clients to understand their needs Brendan and The HR Dept team can provide help and support in a wide range of areas. Whether it is an employee relations issue, advice on employment law, drafting well-defined employment contracts, policies or procedures, absence management, maternity leave and pay concerns, performance management or any other HR issue, The HR Dept Islington can provide a fast, local and personal service.
We take away the worries of ensuring you are legally compliant in an increasingly complex legislative environment and help you to get the best out of your employees so that you can focus on growing your business.
For a monthly fee, the advice line provides a quick and effective way of dealing with day to day 'people issues' and provided you follow our advice from the onset of an issue, it includes tribunal indemnity insurance that covers the legal costs should you have to defend your company at an Employment Tribunal thus saving potentially very expensive legal bills.
So whether you have one employee or one hundred call 0345 688 0217 or email Brendan.McCann@hrdept.co.uk to discuss how we can help you.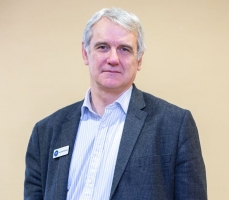 Looking for expert HR support?
We can help you focus on your business by taking care of all your human resources needs.
Let us know how we can help or ask about our free initial HR review.
Preventing People Problems
Subscribe to our monthly newsletter
Office Address: Unit 114A, Business Design Centre, 52 Upper Street, Islington, London, N1 0QH | VAT Number: 156351904 | Registration Number: 8029742
Copyright © 2007 - 2019 The HR Dept Ltd. HR DEPT is a registered trademark belonging to The HR Dept Limited.