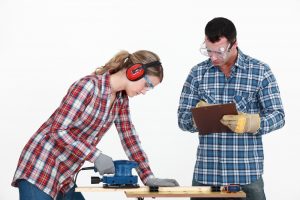 That statistic is according to a recent Telegraph survey. Before we explain, let's answer your first question…
How will the Apprenticeship Levy affect me?
Well, there's an easy way to work that out. If your annual wage bill is below £3 million, then the Apprenticeship Levy isn't something you need to be planning for. If your bill is higher, then it is.
If you do need to plan for it, this useful calculator should help you to understand how much you will need to pay – it will vary by industry.
Clearly a typical SME won't be affected by this new piece of legislation when it arrives in April, but some might. Schools in particular are one type of organisation that we work with that can easily drift into that bracket.
What is the Apprenticeship Levy?
Think of it as a toll – a 0.5% toll placed on businesses paying a wage bill of £3 million plus.
No, it doesn't just go straight into Downing Street's coffers. The money will be redirected back to these businesses via digital accounts and will go towards other resources designed to support apprenticeship schemes.
The bigger your business (calculated by your payroll), the more you'll have to pay. This is where the calculator will help.
Once you've paid your money, you'll get access to government funding via an online portal.
Your levy is stored on the portal in the form of vouchers. You've got 24 months to spend those vouchers on government-approved training providers and post-apprenticeship vacancies.
To help you get more bang for your buck, the government top up your vouchers by 10%.
Wage bill under £3 million? You won't miss out
Don't worry, even smaller organisations may be able to get a slice of the action.
The plan (although this could change) is to open up this scheme to all businesses by 2020. This is good news for businesses working with apprentices, allowing them to access a significant pot of government funding.
If you have more questions about the apprenticeship levy, or are thinking of employing apprentices, give your local HR Dept experts a call.