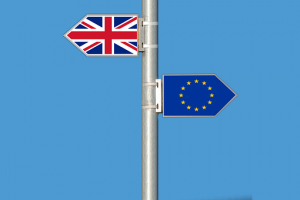 Written by Simon Morgan, South East London and North Kent
With Brexit negotiations beginning today, UK businesses are anticipating a period of significant change – indeed, many firms have already started to feel an impact on their human resources. We're a long way from knowing what the detail of the deal will look like, and crucially what it will mean for British firms, but it's never too early for your business to start to prepare for the fallout.
Declining job applications – official figures show that the number of EU-born workers in the UK fell by 50,000 between October and December 2016, particularly in the banking, public and construction sectors. There are a number of different factors that might be driving this, but it's likely at least in part to the falling value of sterling, which makes working in Britain less financially attractive.
One response would be to review your reward package. Until the UK's withdrawal from the EU is enacted, there is still free movement of people, so if firms need to attract talent from abroad, they can try to do so through with a more attractive set of incentives.
Emerging skills gaps – declining job applications mean a reduction in employer choice, and potentially an emerging skills gap. Firms are going to have to work hard to retain staff to minimise the impact. Analyse your retention figures and start to plan how you might improve them; pay particular attention to how you might retain those older workers who are nearing retirement.
But employee retention will only get you so far. Businesses need to consider the long-term impact on their skills base, and develop a new approach to sourcing and developing talent – this may include greater use of apprenticeships, upskilling and formal retraining.
Declining employee confidence – many EU workers are understandably anxious about what the final deal will mean for their lives, and this is no doubt at least in part driving the fall in applications. While at this very early stage of Brexit talks employers are as much in the dark as their employees, the best way to deal with uncertainty is to ensure that you make all the information that you do have available to everyone, and provide regular updates as and when you have them.
As far as possible, take steps to support the position of your EU workers – set out what you'll do to assist with any applications for residency or citizenship that may become necessary.
Strained relationships – in the immediate aftermath of the Brexit result, there was a reported 57% increase in hate crime. While levels have stabilised, there is potential for some of this to creep into the working environment as Government negotiations continue. As an employer, you need to take steps to protect your employees from bullying and harassment. Ensure that you have a robust policy in place, and communicate this to your staff.
Whether you're in favour of Brexit or you voted to remain, one thing that's for certain is that the next few years are going to present some significant challenges for businesses in relation to human resources. While you may not be able to impact the Government negotiations, you can impact your firm's readiness to deal with them. Don't wait for this to be a done deal – get on the front foot to ensure that your business and your staff are in the best possible position to deal with the result, whatever it may be.