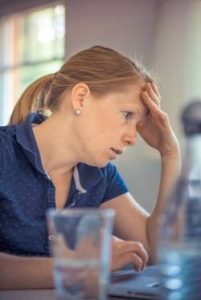 Written by Simon Morgan, HR Dept South East London and North Kent 
A 2014 report by Unum found that a third of British workers "feel exhausted by juggling career, family, friends, social life, fitness, health and other commitments".
Employee Stress Hits the Business Bottom Line
Unhappiness and stress at work leads to reduced productivity and increased absenteeism and staff turnover, all of which hit businesses' bottom lines – Unum estimates to the tune of £44bn. So for businesses to remain competitive, they need to put employee wellbeing at their core.
There are many strands to an effective, long-term employee wellbeing strategy; an employee assistance programme (EAP) is an important one
So, what is it? An EAP gives confidential information, support and counselling to employees. It usually provides access to a telephone helpline as well as face-to-face counselling.
Just how effective are they? Research by Canada Life found that EAPs result in employees being three and a half times more likely to cope with the demands of their job: before the counselling, 21% rated their ability as 'good' or 'very good', compared to 75% afterwards.
EAPs are obviously only one way for employees to get the help they need, but they are an effective one.
The benefits of an EAP for employees include:
confidentiality – outsourced to a third party provider, the employee can be certain that any problems they discuss are kept in complete confidence
accessibility – a telephone helpline is usually available 24 hours a day, seven days a week
a holistic approach – EAPs recognise that problems can't usually be compartmentalised; issues that affect your personal life will often affect your work life and vice versa, so employees can discuss any and all types of problems, from debt management advice to relationships to health
For employers, incorporating an EAP in your benefits package can help to:
reduce absenteeism- 70 million working days are lost each year due to mental health related conditions
enhance employee retention – one in four people have considered resigning due to stress
improve employee performance and motivation
reduce litigation – the average cost to employers of defending an employment tribunal is around £8,500
Despite all of these benefits, still only about half of UK businesses offer an EAP. One of the barriers, particularly to small businesses, may be perceived cost – yet on average EAPs cost around £14.85 per employee per year – a far smaller amount than even for just one day of sick absence.
To find out more about how an Employee Assistance Programme could benefit your firm, call me for a free consultation on 0845 634 9154.