Written by Simon Morgan, The HR Dept South East London and North Kent.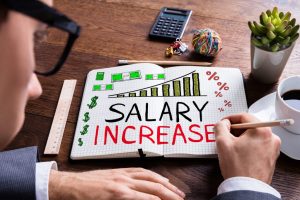 Spring is here but employers are unlikely to have a spring in their step just now. They are being clobbered by increasing costs.
First, there's the ongoing 'will we, won't we?' uncertainty of Brexit, and costs caused by delayed or cancelled investment decisions, stockpiling supplies, currency fluctuations and recruitment problems etc etc.
Then there's higher wage rates – inflation-busting rises in the national minimum wage and national living wage.
Plus statutory pay rates have increased, such as statutory sick pay (which employers cannot reclaim from the Government) statutory redundancy pay and statutory guarantee pay.
And to top that, increases in employers' pensions contributions under statutory auto-enrolment rules.
You cannot do much about these costs except to plan ahead as best as possible.
If you are facing difficult times such as work shortages or adverse trading conditions you may need to consider redundancies, in which case ensure that you take advice to do it properly and avoid the risk of tribunal claims.
If you think the problems are temporary, laying off staff or introducing short time working for a period is relatively easy if you have a clause in your employment contracts entitling you to do this. Remember though that this is for short term downturns only.
Staff could apply for redundancy and claim redundancy pay if it's been:
4 weeks in a row or
6 weeks in a 13-week period
Also, employers must pay statutory guarantee pay of £29 a day for up to 5 days during a lay off.
Perhaps this Spring is a good time to undertake a full-scale review of your business – looking at how you recruit, what you can do to retain good staff, and rewarding them in ways that won't break the bank. For example, many employers now offer cost-effective employee benefits such as health cash plans or life cover in lieu of expensive pay rises.
And don't forget when the pressure's on, managing out the people who don't contribute and indeed are a drain on the business can make a substantial difference to cost savings, team productivity and morale.
For a quick reference guide to the new statutory pay rates effective April 2019 click here.
If you need help at this time to manage the people costs in your business, speak to Simon Morgan at The HR Dept. You can contact him at simon.morgan@hrdept.co.uk or 0345 634 9154.
Preventing People Problems!