Written by Simon Morgan- South East London and North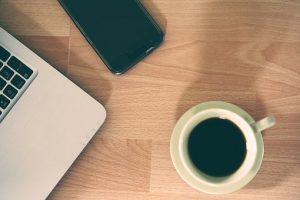 Kent
The so-called 'gig economy' has received some bad press of late. High profile media coverage of cases like the recent Uber tribunal (which found that Uber drivers were not independent contractors) have led to much criticism of some firms for failing to provide employment rights to people who are effectively – if not contractually – employees. But while some businesses may not be treating their contractors fairly, it doesn't necessarily mean that the gig economy is a bad thing; is it possible to make it work for everyone – businesses, workers and customers? We think it is.
First, the benefits. The overriding benefit of being self-employed rather than an employee is flexibility – the freedom to work when and where you want. A close second is lower taxes – the self-employed pay lower taxes in the form of national insurance. So far, so good. But some businesses rely heavily on self-employed contractors and believe that this high degree of flexibility and higher pay is a trade-off for basic worker protections. That isn't the case.
It is true that current UK employment law differentiates between workers, employees and the self-employed. Workers and employees enjoy certain rights, such as entitlement to the national minimum wage and paid annual leave, and employees also have additional rights such as the right to statutory family leave and protection from unfair dismissal. Self-employed contractors have no such rights. Which is why businesses who want to avoid obligations to the people they depend on to deliver their service try to class them as self-employed contractors rather than workers.
There is currently a Government-initiated review of modern employment, one of the key questions of which will be how to ensure that our system of employment rules are fit for the fast-changing world of work, and in particular ensuring that workers get their due protections and entitlements. Our own organisation, The HR Dept – which works with 6,000 businesses nationally – was invited to give evidence at the future world of work enquiry. This is likely to lead to recommendations for new ways of enforcing the law, but businesses shouldn't wait until they're pushed to treat their people fairly. There are lots of things that businesses can be doing right now to ensure that the gig economy works well for everyone.
Firms need to make sure that they pay everyone fairly, regardless of their official status as employees, workers, or self-employed contractors. If you can, you should offer the market rate for every role, taking into account any additional expenses that a self-employed contractor might incur.
Ensure equal treatment of all your people. Wellbeing is relevant to everyone, not just your employees, so make sure you offer support and communication on an equal basis.
Review all your management processes and practices to make sure that they cover gig workers – just like employees, every independent contractor you use needs to be efficiently inducted, managed and paid.
Assess your training needs. Using gig workers can impact on the way your employees work; make sure that everyone knows how to work together effectively.
Consider minimum hour guarantees. This may not be financially viable for every firm, but it's worth noting that following high-profile criticism of its use of zero hour contracts, Amazon changed its policy to guarantee 20 hours pay for its temporary staff, even if that amount of work isn't available.
Gig workers should be viewed as offering a different, more flexible way to help you deliver your services – they shouldn't be considered a 'cheap' or 'easy' option.
For more advice on how to make the gig economy work for your business, contact Simon Morgan at The HR Dept.