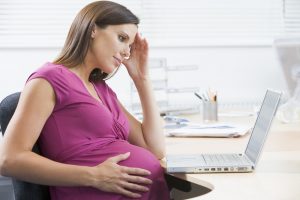 When an employee informs you that they are pregnant, a wide mix of emotions, worries and thoughts will probably be going through her head. Good employers will want to do right by their employees, but you may well have your own mix of thoughts and concerns. What do you do after you have congratulated them?
When news of pregnancy is given to you in writing, it triggers a set of actions that you must carry out. Some of these relate to general management, but some are specifically health and safety orientated.
It also grants extra protection to the expectant mother, under the Equality Act 2010. Failing to observe your health and safety obligations could put the mother and baby at risk and/or be construed as discrimination. This could lead to a costly penalty at an employment tribunal. So it is vital to understand what you must do and then actually do it.
First things first
The first thing to note is that your obligations start before an employee tells you that she is pregnant. This is because, as part of your general risk assessment that you must carry out for all employees, you must specifically consider risks to women of childbearing age. Doing this will stand you in good stead for ensuring your newly pregnant employee is in a safe environment for her and the baby.
There is not a legal requirement for you to conduct another risk assessment after learning your employee is pregnant. But you may want to. Risk assessments should be updated as and when required, so this could be an appropriate time for review.
Get the employee involved so she can share any concerns, making it a collaborative exercise. And if you decide not to do this, you still must take seriously any matter she raises to you independently.
What should you consider in a risk assessment for a pregnant employee
Your health and safety risk assessment needs to include specific risks to an expectant or new mother, and to her baby. There is a huge range of risks which could be relevant, but this will usually be narrowed down by your industry.
For instance, if the work is manufacturing based you may particularly look at the effect of chemical agents, manual handling and operating machinery during pregnancy. While if it is an area sales manager role, you may check the impact of travelling, working alone and mental and physical fatigue from long working hours.
It will clearly vary from sector to sector, role to role and needs monitoring and reviewing regularly as circumstances may change particularly at different stages of pregnancy. At a high level, the areas to consider include physical risks, biological risks (infectious diseases), the risks from chemicals, and general working conditions.
If you identify risks, you must reduce, eliminate or control them with appropriate action. This requirement stands during the pregnancy and then for the longer of six months after the birth or until the employee stops breastfeeding.
How else can I cater for an expectant or new mother from a health and safety perspective?
It is draining growing and feeding another human being. And the law reflects this by saying you must provide your employee with somewhere where they can rest, or if necessary lie down. While there is not a requirement for you to provide a private, safe place to breastfeed or express milk it would be good practice to do so. For the avoidance of doubt, this does not include a toilet.
Need help ensuring the health and safety of a pregnant employee?
There is a lot at stake in getting the health and safety of pregnant employees right. For professional advice give our expert team a call on 0345 208 1120.