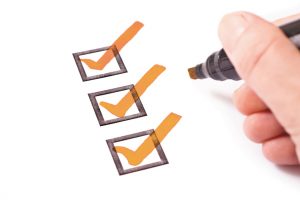 Written by Simon Morgan, HR Dept South East London and North Kent 
Taking on staff for the first time is a huge step for many SMEs – you may be an expert in your product or service offering but have only limited knowledge of HR (Human Resources).
Before you expand your workforce, be prepared to invest some time in establishing a robust HR framework.
Are written HR policies really necessary?
In a word, yes! No matter how friendly the atmosphere at work, it only takes one thing to go wrong for you to find yourself speaking to your lawyer. Protect your firm and your employees by always putting your HR policies and procedures in writing.
Written HR policies and procedures:
set out what employees and managers can expect, and what is expected of them, in a range of circumstances
provide consistency and transparency, which is crucial to perceptions of fairness
protect you from breaches of employment legislation.
Which policies and procedures does my business need?
Though every firm is different, there are a number of HR policies that every business should have:
Disciplinary and grievance policies – the procedures don't need to be part of the contract of employment, but by law you should have them in place so everyone is clear about what is required
Workplace health & safety – all organisations employing five or more people are legally required to have a written health & safety policy
Equal Opportunities – both employers and employees can be held responsible and liable for their actions if they discriminate. A written equal opportunities policy sets out what is expected of employees as individuals and as part of the organisation
Use of email and internet – every firm should have a policy that covers what is acceptable usage, including use of social media, and workplace monitoring of electronic communications
Absence policy – crucial for keeping absences under control, you should include the procedure for taking holidays, notifying sickness absence, the purpose of return to work interviews, and any triggers of disciplinary action.
What else do I need to think about?
 It's crucial that firms realise that an HR policy is only useful if it's actually adhered to. Make sure that your employees are aware of them, and that managers are trained on how to implement policies correctly.
You should also bear in mind that no organisation is static. As your business changes, so should your HR policies. Review them regularly to ensure that they are relevant and, crucially, are providing the protection that you and your employees need.
For help developing your HR framework, contact Simon Morgan at The HR Dept.