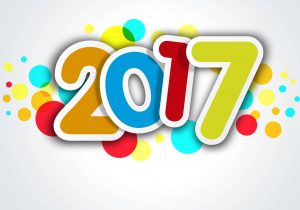 As the year draws to a close, it's a great time to take stock of progress since last year and set out a plan for the year ahead.
Sexual harassment
This year has seen some massive changes, especially around the perception of sexual harassment, after Harvey Weinstein was accused and then a flurry of Hollywood greats exposed and brought down by their inappropriate behaviour.
Kevin Spacey has been dropped from Netflix's House of Cards after a string of allegations and more people are reporting allegations at workplaces across the world.
Time even showcased as it's Person of the Year, the 'silence breakers' – a group of women who stood up and said no to harassment. Among the list included Taylor Swift was sued by a male radio presenter who was fired for groping her. She countersued and won a symbolic one dollar pay-out.
The prevalence of sexual harassment in the media this year has meant that more people are now reporting it. That not only helps for a more productive workplace but also means action must be taken or a costly tribunal may be in the works!
Worker status
A few big court cases have brought the issue of who is a worker back into the limelight. A recent blow to Uber with their appeal rejected – and their drivers are categorised as workers and should be entitled to holiday pay and worker's rights.
Employment tribunal fees
Arguably the biggest story this year was the abolition of employment tribunal fees. Previously costing up to £1,200, employees can now take their bosses to court for free. As expected, this has led to a massive surge in cases, up by two-thirds now there are no costs and this is only expected to go up.
With the HR Dept, our monthly retained service Advice Line offers top-notch support, with market-leading insurance that covers all legal fees and any award.