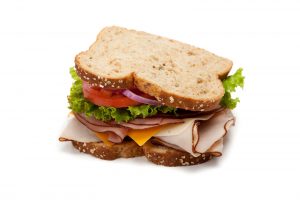 This week marks British Sandwich Week – a celebration of quite possibly the most iconic British culinary invention – the sandwich.
But what exactly have sandwiches got to do with HR?
So much choice!
From your sarnies, butties, baps and baguettes, to toasties and paninis, your workforce will have diversity – just like the range of sandwiches us Brits love. Embracing the different qualities you get from each worker – as you would with your sandwiches – could bring a range of benefits to your business.
Sandwich year placements
To make a good sandwich you need fresh bread. And as the dough is gently baking in the oven ready to be embraced by its dear sandwich lover, your business could consider reaching out for fresh talent entering the workforce.
Yes, we are talking about university students looking for a sandwich year placement. Hiring sandwich year placement students allows you to mould new recruits to fit your business, and use their freshly baked skillsets to contribute to your company.
The proverbial salami sandwich
If you said to your staff you are going to give them a salami sandwich, some may happily accept this offer. But others may be hesitant due to dietary preferences or sheer confusion as to why their manager is offering them a sandwich!
Sometimes referred to in cruder terms, our salami sandwich really means you are wishing to offer them constructive feedback. The bread represents your positive feedback given at the beginning and the end. The filling is the criticism delivered in the middle. We'd like to see this given positively and rolled out into new KPIs for your team or an individual employee.
Sandwich time
Meetings held over lunchtime can be the perfect occasion for you to indulge your team with their favourite sandwiches – especially during National Sandwich Week! But have you considered healthier foods that could be offered? Providing healthy food options is a way to demonstrate your interest in staff wellbeing.
Who knew sandwiches had so much to do with HR and your business! We'd love to know what your favourite sandwich is, or if you need help in managing your sarnies, butties, baps and all the rest, contact your local HR Dept Today!