Written by Victoria Thomson, HR Dept Haywards Heath & Crowborough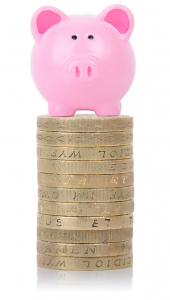 As the owner of a children's day nursery, what would you say is your biggest HR headache? And how do you deal with it?
Some would say it's high levels of sick leave, or staff needing time-off at short notice because of child care needs. For others it might be the non-stop merry-go-round of maternity leave.
In my experience, you've probably had moments of pulling your (quickly greying!) hair out over all of these topics at some point. As a small business owner – and specifically the owner of a children's nursery – how can you prepare for these issues? Today I want to look at the maternity merry-go-round: the process, your obligations as an employer, what to do when – all of which really can result in lots of head scratching.
As you've already realised, the dominant demographic in day nurseries – including your workforce – is made up of women of child bearing age so you probably feel as if you're operating a revolving door sometimes! And, yes, you are obliged to pay statutory maternity pay, it's the law!
However, a client was delighted when I told them recently that they could claim SMP back from HMRC. And not just the 92% that you (hopefully!) are already aware of. (If not, have a chat with our accountant asap!)
Here's a little tip for you: if your business has paid less than £45,000 in Class 1 National Insurance contributions in the last complete tax year, you can claim back 103% – yes, that's 103%! – of the SMP that you have paid. You are making a profit and HMRC are giving you money to pay for maternity leave… I know, sometimes (ok, often!) the inner workings of the HMRC leave me scratching my head too! Now doesn't that give you one less thing to worry about?
So, although that doesn't absolve you of having to carry out a risk assessment, give the pregnant worker paid time off for ante natal appointments and be generally sensible and accommodating about their working practices, there is, literally, some pay off!
P.S. If some of those other things I just mentioned there have got you panicking a little – or scratching your head again – give the HR Dept a call to help you and stop you having nightmares about your nursery!
HR Dept: 01444 688 988