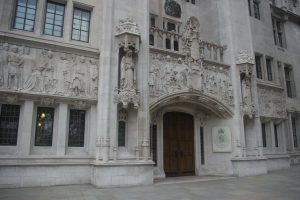 In a unanimous decision by the Supreme Court today, a heating engineer won his claim against Pimlico Plumbers which established that he was a 'worker' and not self-employed.
The employment protection rights for workers differ to those of full-time employees, but they do receive benefits such as holiday pay, sick pay and working time limits.
What happened?
Gary Smith, who worked for the firm that send out plumbers and heating engineers to repair leaking pipes and malfunctioning dishwashers, brought the claim of unfair dismissal. Pimlico argued that individuals like Mr Smith are 'self-employed' and took the case to appeal.
In Smith's case (he had worked for the company for six years until 2011), he was dismissed after he requested to reduce his working week to three days following a heart attack.
What does this mean?
This Supreme Court ruling means that an employment tribunal can now proceed. The outcome of this case is likely to have a real impact on future tribunal claims over employment status and the so-called 'gig economy'.
Since 2015, Smith's case has been backed and funded by The Equality and Human Rights Commission. Chief executive Rebecca Hilsenrath commented:
"If you wear the uniform, if you drive the branded vehicle, if you only work for one business, you are employed. That means you are entitled to the appropriate protections and adjustments which go with the job, to enable you to work safely and productively".
Hilsenrath continues, "This is one of the biggest decisions ever made by the courts on workers' rights. Thousands of workers like Gary Smith could now find themselves with the added security of benefits like sick pay and holiday pay."
What can employers do to avoid this?
It is essential that anyone working for a business is aware of their employment status from the very first day they start work. This must be communicated through a contract clearly stating employment status and rights.
If you would like to check that your employment contracts are up-to-date and correct contact The HR Dept for a review.