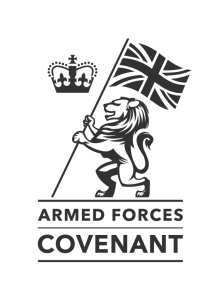 The brave service men and women of the UK's armed forces aren't assured an easy transition back into civilian life when they leave the military. Long and short serving veterans often have to take a huge leap from their experience in military employment to whatever they do next. The Armed Forces Covenant has been set up to pull businesses, communities, and the public together to support them; ultimately helping to remove any disadvantages they may face upon their return to civilian life.
For some it will be easier than others. The immensely successful and inspiring Invictus Games recently shed light on the difficulties faced by veterans left injured from war. They highlighted the traumatic disabilities soldiers have learnt to live with, before anything else is considered. And those without injury may still face difficulty readjusting after years of service. Even smaller things like writing CVs or paying bills could pose an initial challenge. Following years of living regimented and structured lifestyles with peers in similar roles, stepping into a life outside of that (especially if unemployed) can be a lonely journey.
Some go on to start their own businesses, and become their own bosses, utilising government support and funding (www.civvystreet.org). Others go down the job route. But getting a job straight out of the forces isn't always so easy! Some leave with few recognised qualifications after years specialising in military specific duties. The recruitment process can also be a challenge, 23% of respondents in one study felt unable to explain their armed forces experience well on a CV or job application; employers shouldn't ignore how their rigorous training could add value! To succeed in the forces they will need to have demonstrated:
Commitment
Organisation
That they can work in a team
Clear and concise communication skills
Leadership
Problem solving
Putting your own staff through such training would cost your company over £9,000 a year! This goes some way to explain why so many ex-armed forces personnel go on to become such successful business leaders.
Would you and your business want to sign and show your support for the Armed Forces Covenant? Here's a list of others that have. Make sure you do it in time for Armed Forces Day on the 25th June! Click here for more information.
It's not just ex-forces that can be welcomed by the UK business community – currently serving personnel can too! Read our blog here on 'employing a military reservist'.
The HR Dept has pledged support!
The HR Dept is one of the businesses signing the Armed Forces Covenant. As part of this we've pledged to become an armed forces friendly organisation. Full details of our commitments will be published soon. We are here to support and advise employers looking to recruit veterans, veterans looking to secure employment; and we'll promote the benefits of employing veterans and reservists too.