At The HR Dept we work with a wide range of SME businesses, just like yours. From recruitment to redundancy and everything in between, we can provide you with HR and employment law support every step of the way.
See what some of our clients have to say about working with us.
As a small but growing business taking on new staff, Jayne's expertise in the field of HR has given me peace of mind that both my companies policies and staff employment contracts are fit for purpose. I would highly recommend The HR Dept for local and straightforward advice.
We recently asked HR Dept Newcastle to help us recruit a new member of staff. Jayne approached this task with real structured professionalism from drawing up the Job Description through advertising, arranging interviews and finally obtaining references for the successful candidate. We cannot recommend Jayne and the HR Department highly enough and we happily refer them to our clients where they have a need for HR support. Jayne is always delightful to work with, providing friendly support that ensures you keep on the right side of regulations but above all helps to build a successful and happy team and a prosperous business.
The HR Dept Newcastle takes care of all our HR issues and are very knowledgeable. As well as taking all of the everyday stress away with any HR issues, Jayne is a genuine lovely person. It is a relief to know she is at the end of the phone should we need her. Jayne makes what is a very complicated profession easy for us to understand. I would highly recommend Jayne she has been a great help.
The HR Dept helped us through a particularly difficult time with one of our former employees. They were able to provide us with expert advice in the quickest of time to help us overcome a personnel issue as quickly and efficiently as possible. We dealt directly with Jayne. Not only was she able to advise us on the best course of action, but we also had great peace of mind knowing that our case truly was in the hands of an expert and we wouldn't have to worry about the legalities of it all. To top it off Jayne is one of the most personable people we know and so we felt completely at ease working with her. I would highly recommend The HR Dept to anyone in need of any HR related advice.
I met Jayne when I was looking to have advice about HR for my new business Two Men and a Truck North East LTD. I have found her advice and knowledge invaluable on this subject and would highly recommend her company, The HR Dept Newcastle, for anybody looking for support in their business. She has become part of my team and I am sure we will be working together for a long time to come.
The professional quality of work that Jayne Hart offers is outstanding. We were very happy with the support we received. As a young but fast-growing company, it is important for us to approach human resources issues in a just and clear manner, and Jayne Hart's advice has helped us greatly in approaching difficult personnel issues and resolving workplace matters in the most efficient and fair way. Outsourcing your HR can save you time and money.
Employing someone of equivalent experience could cost you as much as 10 times more.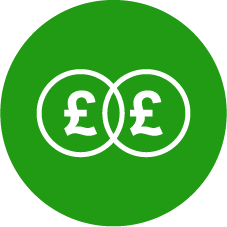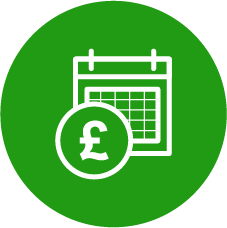 Preventing People Problems
Subscribe to our monthly newsletter
Office Address: 49 Fowler Street, South Shields, NE33 1NS | VAT Number: 184190500 | Registration Number: 8942403
Copyright © 2007 - 2019 The HR Dept Ltd. HR DEPT is a registered trademark belonging to The HR Dept Limited.