Moving from being a startup in development phase to the scaling phase has huge implications on your operations.
You will soon realise that some processes that worked quite well are no longer feasible as your head count grows, or that communication is more complicated now in a team of 25 than when your team consists of only eight, or that there seems to be a gap between what you can do and what actually needs to be done if your team is to successfully grow.
Your best tool to manage growth? Having easy access to a human resources department.
But what about that transition phase?  You have grown too big not to have access to HR but not big enough to recruit your own experienced HR professional?
This is where the team of HR professionals at The HR Dept Newcastle can support you.
HR Advice Line membership
This really is the full package for a growing business looking to outsource their HR.
You benefit from unlimited access to your locally based HR Advisor for HR and employment law advice, along with Employment Contracts (including Consultant Agreements), Handbook, Policies, Settlement Agreements and a Performance Appraisal system that fits your business.
The advice is backed by market leading employment tribunal insurance and ensures that you have access to our employment law solicitors as soon as you require it.
You, your board and your investors will have reassurance of legal compliance
Overall, having HR professionals familiar with the business gives you all the benefits of having an in-house resource but at a more competitive price than employing a HR Manager at this stage of the business. We apply not only sound legislative knowledge but bring to the table many years of practical experience of managing staff and applying good HR practice. It also enables you to use the service for the trivial through to the complex without being concerned over usage.
Managing People Programme
One of the greatest assets any business can have is its staff. Employees who perform well will in turn, help the business to succeed.
We know that successful businesses like yours get even better results when they invest in developing their teams' people management skills.
Your business and your people will benefit from the "Managing People Programme" in loads of useful ways, past attendees have told us that it helped: Increase managerial confidence and capability, increase team performance and improve employee engagement and satisfaction.
We can deliver this programme in house or at our offices and we can break it into easy to attend modules that fit your business needs. Each attendee will receive a follow up 1 to 1 coaching session to focus on continued development.
Employer Brand review and action plan
Now, more so than ever, developing a strong employer brand that speaks out to your target group is crucial to attract and retain the best talent in the North East.
Having a strong employer brand that potential candidates can access at any time, especially online, allows them to see their potential fit to your company. It works both ways, it's essentially the matchmaking stage for you and potential candidates.
We will work with you to develop an employer branding strategy that allows you to focus on convincing talent that your business is the best next step in their careers. Attracting talent who are drawn to your company by your compelling employer branding. You won't just attract good employees, you'll attract the best.
Employee Assistance Programme
Extra support for your employees, extra protection for you – An EAP is an Employee Assistance Programme.
It offers free, confidential and independent support to help employees balance their work, family and personal lives. By supporting employees through the provision of EAP you can save time and money as well as protect yourself against litigation and gain a better understanding of the issues impacting on your employees.  Your employees can access face to face counselling, locally and quickly, ideal when NHS waiting lists are so long. In many cases this will help keep the employee in the workplace rather than away from work, sick.
Recruitment support
Your staff are your company's most valuable asset and for your company to succeed it is vital that you select the right person for each job.
Replacing staff that have moved on, or recruiting staff in an expanding business takes time and money. Getting the wrong person for the job or failing to follow the correct procedure can be even more costly. The HR Dept Newcastle provides a trusted alternative option to a Recruitment Agency.
We are not a recruitment agency, which means our pricing is around 75% less than that of a Recruitment Agency.  First and foremost we are your HR Team, we will understand your culture and your values.
Our intention is to find you the right person not just any person. Each recruitment means going out and attracting the right fit for your business. As your HR Advisor, sometimes we may consider your role to be specialised, in which case we will help you to source, at no cost to you, a  suitable recruitment agency from our trusted network.
Annual Workforce Strategy workshop and implementation plan
It is imperative to plan for the future while dealing with the growth challenges of the present.
To remain competitive, a growing small businesses need to maintain a skilled work force. Assessing the critical skills needed by the business allows the company to ensure current and future employees possess the right skills to enable optimal business performance.  We will provide a one day workshop that will cover – considering the current business plan and what's on the horizon,  reviewing current workforce & skills in relation to having the right people, at the right time in the right place with the right skills, we will help you consider your talent pool, we will consider what succession planning is appropriate in your key roles.
The output from the workshop will be a 'living' action plan that we will support you to implement.
Access to a HR Business Partner
What is often lost in the midst of fast growth are the people-related implications of the expansion as revenue and headcount numbers continue to get larger and larger.
Anticipating the impacts on employees and on HR strategy, systems, and processes can help reduce the risk of costly inefficiencies and upheaval that may hamper your growth.
A HR business partner will work closely with the Director and  management team to build capabilities, plan and manage talent, and develop an HR agenda that closely supports the overall aims of your growing business. This may involve the HR business partner sitting on the board of directors or working closely with the board of directors.
They will become your trusted partner and critical friend and will be there to support you and your team through to the point where it is time to recruit your own experienced HR Manager, they will even help you to do this!
How Can You Access this support?
Each of the individual support packages can be accessed separately or alternatively you can access the full HR for Growth package by paying a monthly fee on a 12 month contract.
Pricing is based on headcount.
35% funding may be available to support some aspects of this support package.
We suggest that you book a free consultation with Jayne Hart, Director of The HR Dept Newcastle so that you can discuss fully if this package is the most appropriate HR package for your growing business.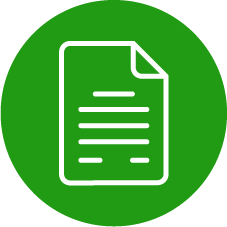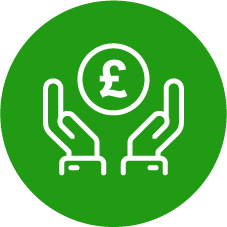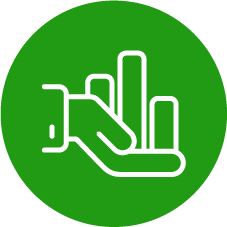 Performance and appraisals Looking for expert HR support?
We can help you focus on your business by taking care of all your human resources needs.

Let us know how we can help or ask about our free initial HR review.
Preventing People Problems
Subscribe to our monthly newsletter
Office Address: 49 Fowler Street, South Shields, NE33 1NS | VAT Number: 184190500 | Registration Number: 8942403
Copyright © 2007 - 2019 The HR Dept Ltd. HR DEPT is a registered trademark belonging to The HR Dept Limited.