At The HR Dept we work with a wide range of SME businesses, just like yours. From recruitment to redundancy and everything in between, we can provide you with HR and employment law support every step of the way.
See what some of our clients have to say about working with us.
I would like to take this opportunity to thank you and your excellent recent advice regarding a employee who was under performing and creating representational issue for Harrison Clarke Limited. You listened with a sympathetic ear about our troubles and provided guidance on performance management, helping us to set out a plan for how to approach the disciplinary process if required.
In the event, the employee resigned of his own accord and we were able to conclude matter in as stress free manner as was possible in the circumstances. It was a great comfort to know that the HR Department were supporting us during this period, allowing us to focus on our core business without worrying about the implications of our actions.
The HR Department dealt with our issues in a truly professional manner and I would recommend them to any business looking for outsources HR support.
I would firstly like to thank and recommend you for completing a thorough GDPR audit on my business prior to the laws coming into place, I am small business and was conscious of not being caught out by assuming that I would not be affected. In fact, there were several things that didn't even cross my mind that needed rectifying. Since you have completed this I am now compliant and able to understand and deal with GDPR data requests in the correct timeframe. I have all the correct documentation and privacy policies that were needed. The price was incredibly reasonable for the time that you put into it and for a small business this is a really important factor. On top of this though is the service, the process didn't feel overwhelming and being compliant gives great piece of mind and is money well spent. I am happy to recommend this service and all your other services to any of my customer/colleagues with confidence that my reputation is safe in your practices. The HR Department Solent deal with a host of things for my business. They are always prompt, professional and honest!
I would like to thank you for resolving a major issue I was having with a key member of staff. This was a situation that I had been trying to solve for best part of three years.
Having explained the various issues you very quickly cut to the core of the problem through a series of meetings not only with the particular staff member but with other members of the team who were being affected.
A course of action was agreed with all involved which they had to sign up to which followed by further meetings to ensure that they were in fact meeting the objectives they had to agree to.
I have to say that you not only dealt with the functional parts of the issue but also the emotional problems that arose as well, including my distress with the overall situation.
I am pleased to say that thanks to you we are moving ahead with our expansion plans with the whole team on board and ready to grow with the business. I have also been able to recruit another member of staff who will be starting in January 2019. If it had not been for you the expansion would not have happened until the earliest Q3 2019.
I just wanted to let you know that with your continued support & knowledge amongst your team it has helped us develop our business with relative easy & security. Your attention to detail & professional advice at all times provides me with the peace of mind & allows me to concentrate on other areas of my day to day running of our business.
I would highly recommend you & your team to all friends & colleagues.
Deborah has been a great support from the start, guiding us through all the HR challenges that a small expanding business faces within the care sector.
With the assurance that help and sound advice is just a phone call away, the HR department has developed into an essential part of our management team.
With the HR department, we have continuity, and as a result, they have got to know our business quickly and have provided a personalised service to our specific requirements.
Outsourcing our HR Dept seemed like it was going to be complicated and expensive, especially as we are such a small business. It surprisingly wasn't!
From the outset it was all laid out for me to tailor it to our business. Everything from initial set up, design, implementation & delivery. Including all of the Information, Advice & Guidance to go with each piece of the jigsaw. And most importantly, not only are we legally compliant, we will also be updated along the way as legislation changes, meaning we will remain compliant!!
By no means are we finished, however, we are now well on our way to being the professional business we wanted to be, and aiming to be the hospitality employer of choice! Thanks again to Debs at the HR Dept, looking forward to developing the business even further, together! Outsourcing your HR can save you time and money.
Employing someone of equivalent experience could cost you as much as 10 times more.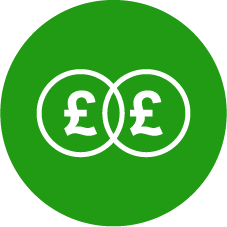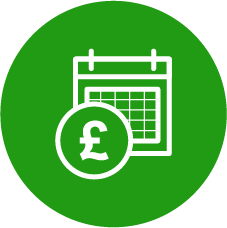 Preventing People Problems
Subscribe to our monthly newsletter
Office Address: 37 High Street, Totton, SO40 9HL | VAT Number: 259328672 | Registration Number: 8184760
Copyright © 2007 - 2019 The HR Dept Ltd. HR DEPT is a registered trademark belonging to The HR Dept Limited.