Deborah Witcomb provides comprehensive HR services in Southampton & Fareham at a fraction of the cost of an in-house HR professional that the larger corporate enjoys.
Covering:
Botley
Chandlers Ford
Eastleigh
Fareham
Fawley
Hamble
Hedge End
Netley
Park Gate

Romsey
Sarisbury
Segensworth
Southampton
Stubbington
Titchfield
Totton
Warsash
Whiteley
Passionate about assisting SMEs to navigate through the confusion of employment legislation, rules and regulations and finding solutions to enable them to achieve their business goals, whilst also enabling their staff to be happier and better motivated. We believe that by providing employers with support, information and guidance on people issues they can contribute to a company's continued success and prevent time and resources being wasted wrestling with complex employment issues.With over 20 years HR experience in a range of business sectors from small, medium sized Professional Services firms through to blue chip FTSE 100 Defence & Engineering organisations, Deborah (Director) has worked at a senior level gaining a wealth of knowledge and experience in employment law, employee relations, change management, organisational design, acquisitions and mergers (including TUPE), HR policy and Recruitment.
What The HR Dept does is offer a very personalised service, so you feel as though you are contacting "your own" HR department whenever you have an issue you are not sure how to deal with.
By working closely with you, we develop an understanding of your business and can support you by offering a personal, flexible and cost effective service that meets your needs.
Your advice and support is provided locally so you are not talking to a stranger in a call centre. Provided you follow our advice from the onset of any issue, our telephone advice service is backed by tribunal indemnity insurance which saves you money on expensive legal advice.
Our national network of HR professionals widens our pool of expertise and ensures that we can support you on longer-term strategic projects as required.
Our aim is to free you from the worry of legal compliance, help you to get the most from your staff and leave you with more time to focus on your core business.
Contact Deborah to arrange a free consultation on the support that The HR Dept can offer your business.
Listen to my interview with Xan Phillips on The Business, VoiceFM: https://www.voicefmradio.co.uk/the-business-with-xan-phillips-16-nov-2017/
Won 'Best Newcomer' at the HR Dept Conference 2017: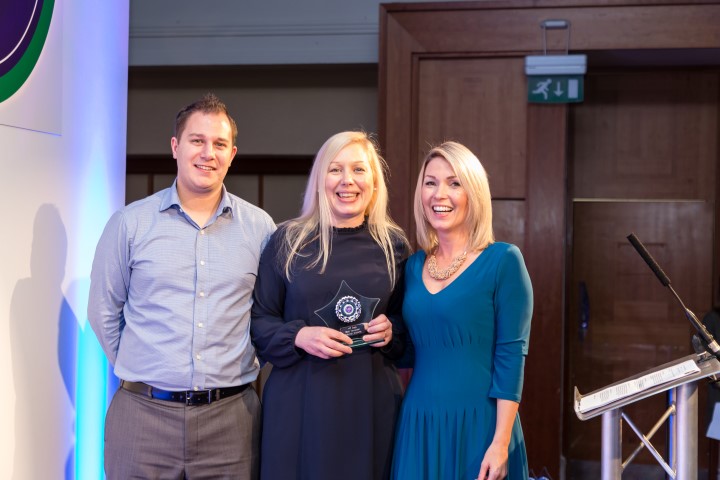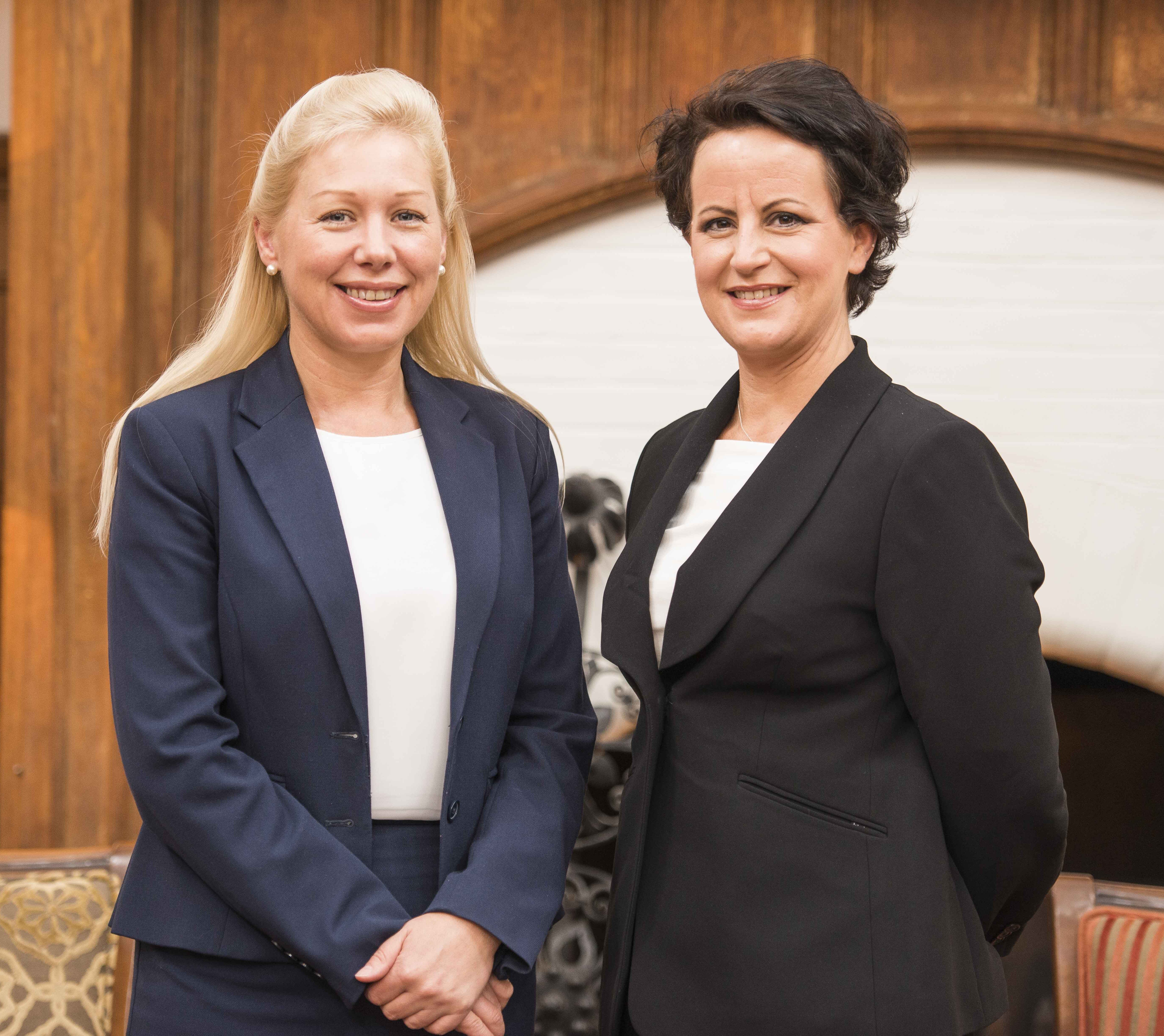 Deborah Witcomb
Managing Director
I have a BSc (Hons) in Business, an MA in Human Resources Management and am a Chartered Fellow of CIPD in Human Resource management and have a range of experience as an HR generalist gained during my working in senior HR positions within FTSE 100 Defence, Engineering and latterly Legal Sectors.
I am a dedicated, energetic, hands-on and inspirational HR, cultural and transformational change professional with 25 years' experience in leadership, shaping, developing and delivering HR strategy through large scale TUPE transfer, robust change management, resource and talent management, organisational design, managing compensation and benefits, driving best practice, engagement and culture change, delivering proven business improvement results in fast-paced, matrix managed, highly unionised and complex environments including Legal Sector and FTSE 100's.
As a strong PRINCE2 trained project manager, I thrive in a busy environment and works well under pressure.  Applying Lean Six Sigma methodologies to practice she is an organised and methodical individual who partners with business leaders and prioritises well in order to achieve objectives, meet deadlines and targets. Experienced in the set up and transition of shared  being an excellent communicator and team player I establish excellent working relationships at all levels and is a challenging influencer and decision maker with exceptional leadership skills, employee relations, bid writing and employment law knowledge.
Skilled in compliance of IIP, ISO 9001 and LEXCEL, I can also assist companies to achieve or maintain these important standards.
A qualified and experienced business coach; I am also able to offer high level strategic advice and support to SMEs on how to growth their business.
I am delighted to be able to offer the level of experience gained in the corporate world to assisting my SME clients.
Jane Follett
HR & L&D Advisor
For the last 20 years I have managed, supported and coached a vast number of people to progress their careers and acquire new skills.
I am passionate about supporting people to become the best they can be, maximising on their ability to achieve their goals.
I thrive on supporting people on their personal journey and seeing them realise their full potential, working with individuals and teams at all levels helping them deliver better results, and increase their self awareness of perceptions of others and themselves.
I have experience in developing and delivering Talent and Change Management, Customer Service, Selling Skills, Performance Development, Leadership Development, and Unconscious Bias. 
My experience combined with my empathetic nature enables me to adapt quickly to any client, with a reputation for creative thinking, I aim to bring out the best in people using humour and passion, building trust and enabling people to be better.
Accreditations:
Level 5 CIPD Diploma in Learning and Development 
A1 NVQ Assessor
Issy Dyson
Apprentice HR Administrator
Hi, I'm Issy an Apprentice HR Administrator and newest member of the HR Dept team.
I grew up in the Southampton area and studied business at Barton Peveril College hoping to gain a career in Human Resources. My future goal is to be able to achieve my CIPD Qualification.
The reason why I have chosen this career path is so it can allow me to assist business owners to prevent people problems! Looking for expert HR support?
We can help you focus on your business by taking care of all your human resources needs.
Let us know how we can help or ask about our free initial HR review.
Preventing People Problems
Subscribe to our monthly newsletter
Office Address: 37 High Street, Totton, SO40 9HL | VAT Number: 259328672 | Registration Number: 8184760
Copyright © 2007 - 2019 The HR Dept Ltd. HR DEPT is a registered trademark belonging to The HR Dept Limited.