At The HR Dept we work with a wide range of SME businesses, just like yours. From recruitment to redundancy and everything in between, we can provide you with HR and employment law support every step of the way.
See what some of our clients have to say about working with us.
As Managing Director – UK and Nordics of Honeywell Building Solutions, John and I worked together within the European Leadership Team. I found John to be knowledgeable, approachable and a consummate professional in his role as HR Director for Europe. John maintained deep personal trust and integrity with employees at all levels of the European business. He is pragmatic, leveraging both formal and informal support to help deliver key strategic business goals and objectives. I would have no hesitation in providing my recommendation for John for any Senior HR Leadership role.
I have worked with John in the last few years and learned to appreciate him as a business partner and a trusted adviser. John has a deep understanding of change management practice, combined with an excellent comprehension of current and future state. We have partnered in several change management projects, in a variety of areas: from organizational to cross cultural and to digital transformation. He is hands on, trustworthy and has the human touch that is needed in his function. He is an achiever and a highly competent HR professional. It was a pleasure to work together. Thank you, John.
I worked very closely with John over 3 years in the UK. As GM of the Honeywell UK business through that period, there were many changes that needed to be managed as the business transitioned to growth after a period of contraction. This change program meant that human resource planning and execution were crucial to the success of the business. I found John to be very strong in the area of business strategy and the alignment of people to that strategy. He also demonstrated a very strong capability in executing the agreed plans. I would recommend John for roles which required these skills and experiences.
I worked with John when he was HR Director for Honeywell HBS in EMEA on quite a few challenging projects from an employee relations perspective. John is very familiar with a complex EMEA landscape and can draw on his wide HR experience when it comes to change management. I'd certainly rate John as one of the stronger HR Directors I have worked with in Honeywell.
Having worked closely with John on numerous initiatives over the last 10 years, he has consistently demonstrated a capability to get results in complex and challenging organizational situations. He is sensitive to cultural nuances and influences equally comfortably whether at an executive or operational level. Makes the tough calls when they need to be made and is capable of playing out the long game when needed. Often the cool head in the room to provide thought provoking reflection. A man of great personal and professional integrity and a real asset on the team. Outsourcing your HR can save you time and money.
Employing someone of equivalent experience could cost you as much as 10 times more.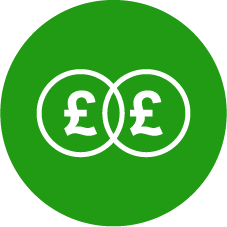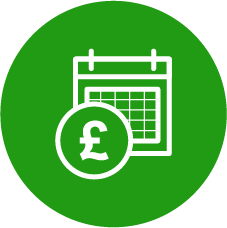 Preventing People Problems
Subscribe to our monthly newsletter
Office Address: Suite 107, 21 Clarence Street, Staines, TW18 4SU | VAT Number: 314972984 | Registration Number: 11809956
Copyright © 2007 - 2019 The HR Dept Ltd. HR DEPT is a registered trademark belonging to The HR Dept Limited.