April Updates
It's that time when many employment law changes come into force. We've blogged about many of these recently to give our clients and readers plenty of warning, but let's do a handy recap now.
First, we'll draw your attention to the statutory pay increases that are revised each April. Check out The Indicator below to see the new 2017 rates. But what else is changing?
The Apprenticeship Levy finally comes into force. This is something that has been on the radar for some time, and you can read a full description here.
Briefly, if your annual wage bill is below £3 million, it will not affect you for now. However for larger employers, you will now have to pay a 0.5% toll. This is allocated to a digital account for you and given a 10% uplift by the government. The money is then available as vouchers to spend on apprentice related activity, for instance apprenticeship training.
Another big change this April is the start of the restriction to most salary sacrifice arrangements that was announced in the 2016 Autumn Statement. Again, you can see the details in this blog, but most benefits offered under salary sacrifice will now have to be taxed.
Gender pay gap reporting launches this April, only for organisations with a workforce numbering 250 and above. They'll have to calculate and publish their gender pay gap.
Finally, the immigration skills charge will come into force. This will see companies that sponsor skilled Tier 2 workers having to pay a £1,000 charge per certificate per year (reduced to £364 for small businesses and charities).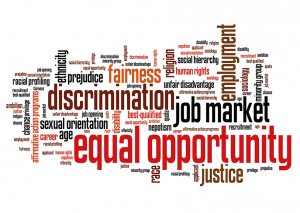 ECJ ruling on religious dress
The European Court of Justice ruled  that workplace bans on the wearing of "any political, philosophical or religious sign" need not constitute direct discrimination.
Though employers should not take the ECJ ruling at face value as its far more complex than that. Courts would only support a ban in limited circumstances, so it's not as straightforward as it may seem upon first reading.
A concern for many is the potential response from colleagues and customers misunderstanding the ban. It must be based on internal company rules, requiring all employees to "dress neutrally". And it should encompass all religious symbols, not just focussing on one from a single religion.
Employers, tread carefully when considering this. You must show that you're not indirectly discrimination against your employees, the policy must be a legitimate response to a genuine necessity for the business. Campaign and religious groups have already voiced concerns.
Here's informative summary to resolve any confusion. Check it out.
Budget brief
If you exclude the self-employment National Insurance debacle, it was a quiet Budget this spring for employment law. Nevertheless, there are a couple of points to flag up.
There was confirmation that the National Living Wage would rise from £7.20 to £7.50 as of April, which had been expected.
Fresher news was that, in a bid to boost skills, the government will introduce T-Levels which will sit alongside A-Levels, but with a technical slant. Also, Philip Hammond announced a £5 million fund to promote "Returnships" –  a scheme to help people get back into the workplace after a career break.
The HR Dept goes to Parliament!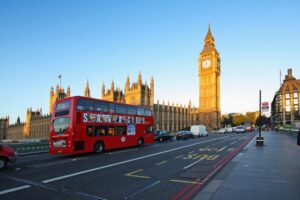 In December, we made a submission to the government's consultation on The Future World of Work, calling for an abolition of the "Worker" status. This sits somewhere between employment and self-employment
The rise of the gig economy – in which some five million people are thought to operate – has repeatedly exposed the worker status as confusing. This confusion has led to an erosion in employment rights for people who are essentially in a state of false self-employment.
If you haven't heard us talking about it directly, you will probably have seen the high-profile news stories. Cases concerning Uber, Deliveroo and Pimlico Plumbers have centred on this topic.
Our submission was welcomed, and in March we were invited to give evidence to the Parliamentary Select Committee. Alongside The HR Dept was Hannah Reed, Senior Employment Rights Officer for the TUC and Stephen Devlin, Senior Economist for the New Economics Foundation.
Our view is that in place of the worker status there should be revised definitions of self-employment and employment. The benefit would be to eliminate the grey area that currently exists and to afford people who are in false self-employment the same rights as the employed.
As things stand, worker's are already entitled to statutory benefits and protections, and the National Minimum Wage. So under our proposal it would not be too onerous to reclassify them as employees. Doing so would reduce the risk for businesses of getting things wrong, whilst helping to prevent the exploitation of vulnerable workers. And a clearer definition of self-employment would help those people who genuinely want that, too.
It should be noted that businesses have faced a number of additional cost pressures recently: the introduction of the National Living Wage and auto-enrolment being the most significant. We recommend that any changes in this area should be sensitive to this, as piling on further costs to business will have far reaching implications.
We are experienced in helping SMEs in every industry and we know that defining workforces correctly is a major problem. If you need help ensuring your personnel are categorised correctly, we're here to help.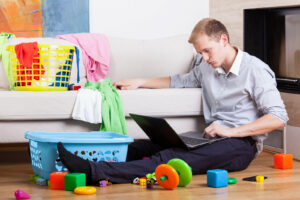 Flexible working
Working from home is a great perk. Although sometimes we can get distracted – perhaps the TV or the cat wanting to be fed.
For viral sensation (20 million YouTube views in a week!) Professor Robert Kelly, the distraction came from his two young children.  And, comically, they did their thing during a live Skype interview on BBC News.
Moments into the interview Professor Kelly's two young children burst into the room, strutting about like they owned the place! Click here though we're sure you've seen it already.
Hilarious for millions around the world, but it highlights the challenges of flexible working. Working from home isn't for everyone, ignoring the abundance of distractions both employees and employers lose the benefits gained from personal interaction across the team.
That said, 38% of millennials believe they do their best work outside the office. Flexible working has also become an identifier of a good employer, demonstrating  their compassion for employee needs – particularly for those with families or a difficult commute.
But to be effective, flexible working must be managed properly, a consistent approach in line with your documentation is recommended.
Don't shoot the messenger
It has been revealed that Parcelforce charge self-employed drivers £250 per day if they are sick and unable to find a replacement driver.
Approximately 25% of Parcelforce's couriers are self-employed and, as you can imagine, this has not gone down well!
This is only the latest in a long line of "gig economy" stories where the balance of the relationship between the company and person doing the work seems to have tipped too much in favour of the company.
There are two issues here. First is legal compliance. Here the waters are muddied by confusing variances in different worker statuses and the rights that go with them. At what point is someone considered self-employed, a worker or employed? Second is treating people decently, which is one of the hallmarks of a good employer and one that we believe will add value to a business in the long run.