The HR Dept provides employment law and human resources support to small and medium sized businesses just like yours. By choosing to work with us, you'll have access to expert HR advice and support from our small team, passionate about helping SMEs thrive through offering pragmatic and personal advice.
What makes The HR Dept different? We're not a call centre, we're a small business based in Wales, and support companies with one member of staff to medium sized companies with 250 staff. Our clients include everything from a pre-school nursery to manufacturing sites and everything in between.
How can we help? Our services cover everything to do with employing people, from contacts of employment to policies, restructures to redundancies and much more;
HR Consultancy
Employment law
Auto Enrolment
Contracts of employment
Disciplinary and grievance
Performance management
Training and development
Absence management
Appraisals Process
Redundancy management
TUPE transfers
Employee satisfaction surveys
Employee Counselling
Staff Discounts
Health and Safety
So, do you like to feel confident that you're doing all your HR correctly and in the best interests of your business? Get in touch today, and make sure you request your free HR health check!
Email us: lee.monroe@hrdept.co.uk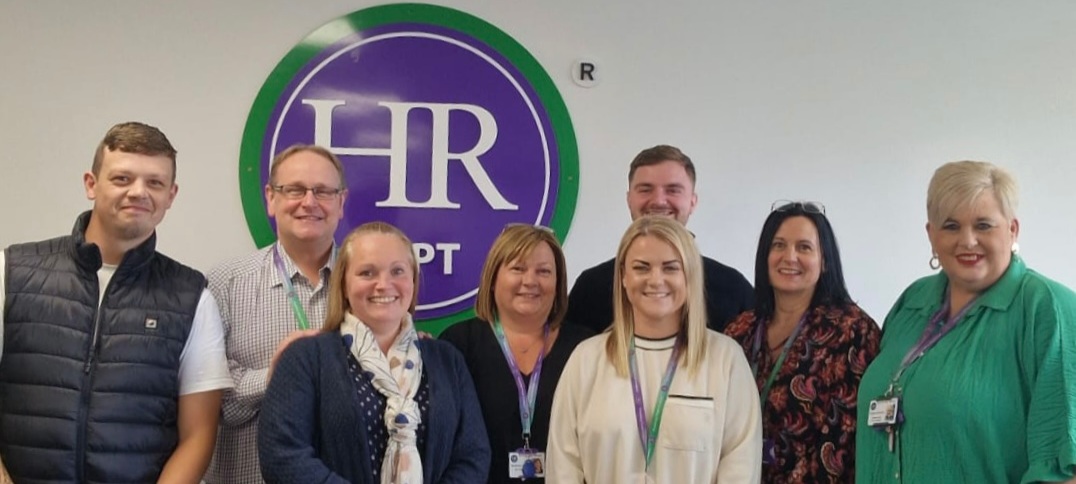 Lee Monroe
Managing Director
Lee is the Managing Director of your local HR Dept. launching the business in 2018 and providing an outsourced HR service to SME's across Abergavenny, Brecon, Blaenau Gwent and Cwmbran. He has since expanded the business considerably and with his team supports SME's across the whole of South Wales.
Laura Jones
HR & Recruitment Manager
Laura joined us in 2021 and manages the team, she also provides advice and support in all aspects of HR and recruitment to our clients, from contracts of employment to the termination of employment and everything in between. Laura also supports with strategic planning and HR/People reviews and advising managers on strategies for recruitment, selection, and interview evaluation procedures.
Lydia Miller
HR Advisor
Lydia joined the team in 2021.  Lydia provides advice and support to our retained clients on a variety of HR issues including discipline and grievance cases, redundancies, sickness absence, contracts of employment, holiday calculations, employee handbooks and recruitment.
Jack Osborne
HR Assistant
Jack joined the team in 2023 after studying at the University of South Wales; MSc Human Resource Management, Business, Management, Marketing, and Related Support Services. Jack is looking forward to developing his HR career with us.
Siobhan James
HR Assistant
Siobhan joined the team in 2023. Siobhan's main duties are looking after clients' tribunal insurance renewals, supporting with notetaking and administrative tasks. She is also a dab hand with IT.
Hayley Staddon
Recruitment Coordinator
Hayley joined the team in 2020.  Hayley supports our clients with their recruitment requirements, this includes; placing ads on job boards, interviewing prospects, organising interviews and meetings between prospects and clients, informing applicants of the job's expectations and duties, compiling reports of candidates and any successful applications.
Rhydian Gibbs
Recruitment Consultant
Rhydian joined the team in 2023.  Rhydian plays a pivotal role in our mission to deliver high quality recruitment services at a fixed cost. He is responsible for managing end to end recruitment processes, from obtaining new vacancies to candidate placements, ensuring a seamless and efficient experience.
Emma Monroe
Community Champion / Hyrwyddwr Cymunedol
Emma joined the team in 2023.  Emma works with local charities and groups across the communities of South Wales with the aim to give back.
Emma is also a fluent Welsh speaker. Looking for expert HR support?
We can help you focus on your business by taking care of all your human resources needs.
Let us know how we can help or ask about our free initial HR review.
Preventing People Problems
Subscribe to our monthly newsletter
Office Address: Access 465, Rassau, Ebbw Vale , NP23 5SD | VAT Number: 307506912 | Registration Number: 11619814
Copyright © 2007 - 2019 The HR Dept Ltd. HR DEPT is a registered trademark belonging to The HR Dept Limited.