At The HR Dept we work with a wide range of SME businesses, just like yours. From recruitment to redundancy and everything in between, we can provide you with HR and employment law support every step of the way.
See what some of our clients have to say about working with us.
Jo has a wealth of experience in all aspects of HR management. Jo was very supportive when I was involved in various negotiations particular to the part of the business I worked in. This involved pay reviews, restructuring and employee relations around redundancy. Jo has a fantastic eye for detail which is crucial in this field. She is passionate about people development. Jo is able look at issues strategically and has a strong understanding of the need for budgetary control
Joanna is a first class HR professional who offers so much more than just great technical HR skills. She is a people oriented strategist who is at her absolute best when helping organisations and leaders develop a strategy and consider the most effective ways of delivering. She has an infectious enthusiasm and a positive approach that focussed on making things happen! Jo has always been a trusted confidant and someone I know I can go to for support, great advice and the right level of challenge that makes me stop and think! Genuinely she is the best HR professional I have had the pleasure to work
Having worked with Jo a number of times at both O2 and William Hill, I can honestly say that she is a true professional and an absolute delight to work with. Her practical and straightforward approach together with her wide ranging HR knowledge ensured that every project was managed and completed with care and precision. Her open and inclusive style encouraged positive contributions from everyone involved, with great results. I can highly recommend Jo to any business seeking to develop or improve any area of HR within their organisation
I can highly recommend Jo having worked with her for a number of years before she set up The HR Department. She is talented, pragmatic and knowledgeable and I'd recommend any SME business to consider engaging her to partner for your people.
We had a lot to work through as a business with the introduction of GDPR legislation. On the employment side of things it was great to know this was all taken care of. Joanna made a complex subject area so straightforward. She explained what was needed and why and then pulled everything together for us in a really comprehensive format. I was really grateful for her pragmatic and trusted approach and wouldn't hesitate to recommend the HR Dept Bradford Outsourcing your HR can save you time and money.
Employing someone of equivalent experience could cost you as much as 10 times more.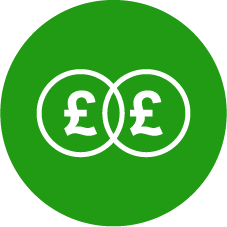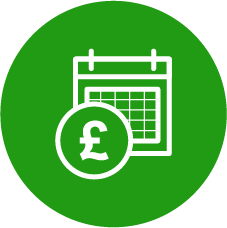 Preventing People Problems
Subscribe to our monthly newsletter
Office Address: Carlton House, 1164 Thornton Road, Thornton, Bradford, BD13 3QE | VAT Number: 290220728 | Registration Number: 10041460
Copyright © 2007 - 2019 The HR Dept Ltd. HR DEPT is a registered trademark belonging to The HR Dept Limited.