Management Development Training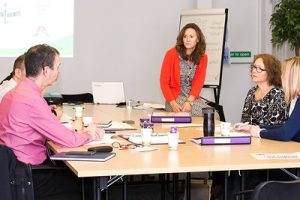 Managing people is not easy if you haven't learnt the skills and techniques. Management skills can be trained and our unique programme will help managers to develop these critical skills so that managing staff effectively becomes easier and more enjoyable
Our unique Management Development Programme combines practical and interactive workshops in small groups with 1-2-1 coaching calls between each module to ensure learning is implemented and sustained in the workplace.
The Programme is designed to give a fully comprehensive and highly interactive mix of training and coaching for your managers and is delivered in seven modules of learning.  Participants attend 7 half day development workshops which are delivered one month apart.
Programme Content
Module 1 – Self-awareness and effective management
This introductory module is a unique and insightful element of the Management Development Programme.  It is designed to give each participant a good understanding of their own personality type, how they like to communicate and make decisions and to use this knowledge to adapt their style to influence and motivate others.  This understanding will come through completing psychometric and work-based assessments, using the Myers Briggs Model (MBTI).
The best managers of people are those who firstly understand themselves well enough to know how to work to their strengths, accept their weaknesses and know how to bring out the best in different people to ensure the maximum success of a team.  This module will provide that insight as well as a good understanding of the qualities of an effective manager and leader
This introductory module provides an excellent foundation for the other modules in the Management Development Programme:
Module 2:           Effective Recruitment, Interview and Selection
Module 3:           Managing poor performance, discipline and grievance
Module 4:           Conducting effective performance and appraisal reviews
Module 5:           Managing absence, stress and mental health
Module 6:           Dealing with conflict and having difficult conversations
Module 7:           Motivating & Leading the team for success
Course Participants will benefit from:
Increased confidence
The programme covers the key principles of people management with up to date guidance on best practice to equip managers with the knowledge, tools and skills to manage their teams and to deal with day to day HR issues effectively.
Opportunity to apply the learning
The programme is delivered in 7 half day workshops with 1:1 coaching support between each module.  This allows valuable time for managers to reflect and discuss any issues that arise and ensures they can apply the learning to their job roles.
Interactive programme
Our training style is participative and responsive to the needs of the participants. We use a range of styles, including case studies, group discussions and questionnaires – no 'death-by-PowerPoint' with us!
Supportive & confidential learning environment
Participants will receive all training materials to support their learning between modules and for future reference.
Your business will benefit from:
Those who have invested in our management development programmes and workshops have reported significant increases in the performance and profitability of their business through:
Increase in managerial confidence and capability
Increase in staff performance
Improved employee engagement & satisfaction levels – amongst both managers who attend and their staff
Decrease in staff turnover
Reduced absenteeism
Reduced conflict in the workplace
Your Place or Ours?
Our programme is available on a delegate basis, where we bring together a small number of managers from different SME's, or can be delivered on a bespoke basis in-house to a group of your managers.
Programme Leader   – Sue Isaacson  
Sue is a Fellow of the Chartered Institute of Personnel and Development (FCIPD) and has over 25 years' experience as a strategic and commercially focussed HR Manager/Director working within a variety of industries within the UK and Europe.  She is also a qualified Myers Briggs (MBTI) practitioner, a Licensed Trainer with The Coaching Academy and a qualified Executive Leadership Coach.  During her time in the commercial world, Sue worked with managers to help them develop their full potential as great leaders to ensure they could get the most from their teams to improve the overall performance of the business.
Trainer & Mentor/Coach  – Caroline White
A chartered member of the CIPD, Caroline has over ten years HR experience gained in organisations across a range of industries.  Having spent the majority of her career as a consultant to senior management and business owners, Caroline's emphasis is on providing practical and achievable commercials solutions.  With a passion for training and development, Caroline's strength comes through her unique ability to use her HR and business experience to understand the knowledge and skills managers need to increase their performance and productivity.  She delivers workshops and provides coaching and mentoring to managers in a way that motivates them to use new skills and techniques.
Cost
£1,500 + VAT per delegate
This includes an initial Learning Objectives Questionnaire, psychometric and work based assessments, 7 half day workshops including course refreshments, all course materials, up to 7 hours' 1-2-1 coaching to ensure each manager can transfer the knowledge and skills back into the workplace to ultimately improve business performance.
Book now……
Programme starting May 2020 – enquiry now
Due to the limited number of spaces available, all places are strictly on a first come, first served basis.
To claim for your place simply call 0345 078 8454 or email sue.isaacson@hrdept.co.uk
What participants say about our workshops
'We are really benefiting from attending the course each month and lots of ideas and things to implement are coming out of it.'
Marc Fuller, Director of M M Wealth, Chartered Financial Planners.
"We found an enormous benefit from being on this course.  Our involvement with the other people on the course has allowed us to interact, listen to their different ideas and hear how other people have challenged problems and solved them"
Martin Harris, Operations Director at Balsham Buildings Ltd
"As an ambitious person I wanted to achieve and grow and I got to a point where I couldn't go any further.  This course was a perfect fit for my needs.  It's very practical, very hands on and the knowledge and expertise of the tutors has been great".
Anna Dabrowska, Account Manager, Circuit Solutions (Cambridge) Ltd
"The course has really helped to bring us together and to have an understanding and awareness of how we work."
"This particular course focused much more on the dynamics and personal aspects of our own personalities, and therefore we can understand ourselves and others more."
"The course isn't too big, it's a nice intimate programme where we have time to discover ourselves. It's very relaxed and we can focus on our own individual needs, which has been really helpful and enjoyable."
"Because it has been so successful, I will definitely be using a lot of the work we have done. I've got an awful lot from this course and would definitely recommend it."
Helen Potter, Director of Care, Glebe House.
I have found the course very helpful and it will definitely improve my management skills going forward
Chris Cook, Kloeber UK Ltd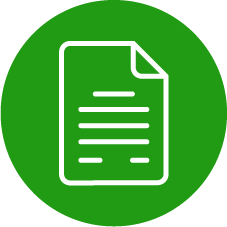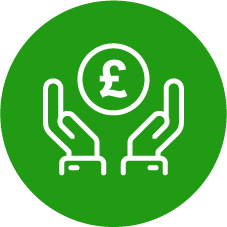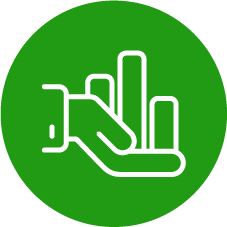 Performance and appraisals Looking for expert HR support?
We can help you focus on your business by taking care of all your human resources needs.

Let us know how we can help or ask about our free initial HR review.
Preventing People Problems
Subscribe to our monthly newsletter
Office Address: The Brewers Building, Cambridge Road, Milton Cambs , CB24 6AZ | VAT Number: 868899916 | Registration Number: 5123370
Copyright © 2007 - 2019 The HR Dept Ltd. HR DEPT is a registered trademark belonging to The HR Dept Limited.