Do you need to make changes to your workforce in response to COVID-19?
We'll walk you through the HR process of redundancies and the coronavirus job retention scheme.
Many businesses have had to change core operations due to coronavirus (COVID-19). The risk to public health has meant that much of society has been put on hold for months, and we have seen an urgent shift towards home working become the only viable way of working for most businesses.
Businesses unable to operate at full capacity have been able to keep people employed by placing them on furlough leave through the Government's Coronavirus Job Retention Scheme. However, when the scheme comes to an end, a different direction may be required.
The economic impact of coronavirus has meant that many employers are going to need to consider essential changes to their business, which will require people management support from HR
A case for redundancies
Prepare your business case for staff redundancy. If it is to save money, itemise the savings you have already made before starting the redundancy process. Can you continue to use the furlough scheme or create alternative jobs before resulting to redundancies?
If you have considered the alternatives and concluded that redundancies are unavoidable, it is essential to seek professional advice.
Redundancy rules are complex and there are some additional considerations to remain aware of if you are currently claiming through the coronavirus job retention scheme.
We understand that every situation is different. Our HR professionals can work with your business to design a solution that effectively manages your redundancy process.
Following a fair and legal redundancy process
The most important part of any company redundancy process is that you end up with the best staff to take your business forward. And that any departing staff are treated fairly and leave the company with their dignity intact.
You will need to be careful around notice periods, pay entitlements and selection criteria. Getting this wrong can lead to an employee bringing a tribunal case against you for unfair dismissal.
To avoid discrimination, make sure all staff are included in the redundancy process, especially those on long-term sickness absence or maternity leave, although these groups do have additional protection.
Identify a potential selection pool. Then ensure your selection criteria is fair and score each person as objectively as you can.
How do you tell staff they are being made redundant?
Consider the logistics of the redundancy consultation if staff are working remotely. For example, is adequate support available to protect their well-being?
Give redundancy advice in good time with all the affected employees (and if there is trade union recognition in place, consult the trade union representatives). Or if over 20 twenty staff are at risk, consult with their elected representatives/trade union representatives and listen to their ideas and suggestions. AN HR 1 form must be completed as well.
How much notice must be given for redundancy?
Consulting about proposed redundancies must start as early as possible before final decisions are made. The minimum redundancy consultation period depends on the number of staff involved. For example, if 20 to 99 employees are at risk, there is a 30-day consultation period before the first notice can be given. It is important to keep this timeframe in mind with the job retention scheme closing at the end of October.
Redundancy aftercare matters
Our outplacement package can help employers to support those that they are making redundant by offering crucial advice with their next career move. This can be invaluable given the current climate and includes services such as interview skills, CV screening and career coaching.
Once the redundancy consultation process is over, keep remaining staff motivated by informing them that you intend to keep them in your employment. Team building activities can help to avoid survivor guilt amongst those who are still working for your business.
Every business situation is different. You really need objective, business focused advice to help navigate the rules of the redundancy process correctly.
Contact us for more information today.
Up next read more about dismissals
Need HR support through the redundancy process?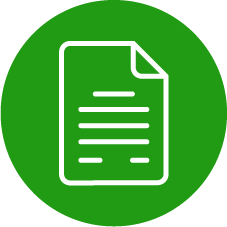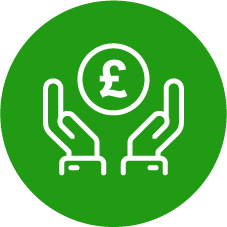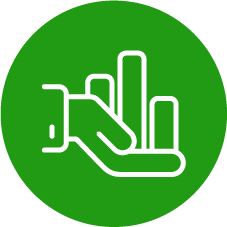 Performance and appraisals Looking for expert HR support?
We can help you focus on your business by taking care of all your human resources needs.

Let us know how we can help or ask about our free initial HR review.
Preventing People Problems
Subscribe to our monthly newsletter
Office Address: HR Dept Highlands, IVTwo, Sir Walter Scott Drive, Inverness, IV2 3BW | VAT Number: 365 6916 59 | Registration Number: SC596802
Copyright © 2007 - 2020 The HR Dept Ltd. HR DEPT is a registered trademark belonging to The HR Dept Limited.