The HR Dept Highlands (covering the wider Highlands region) provides employment law and Human Resources support to small and medium sized businesses just like yours. By choosing to work with us, you'll have access to expert HR advice and support from Director Kim Hunter, an HR professional with over 25 years' experience across a wide range of industries and locations across Scotland, United Kingdom and globally.
What makes The HR Dept different? We're a small business based in the Highlands, passionate about helping SME's achieve great success and thrive through offering pragmatic and personal advice to you and your business.
How can we help? Our services cover everything to do with employing and developing people and will help you prevent people problems or resolve problems when they do occur:
HR Consultancy
Recruitment and talent planning
Employment law
Auto Enrolment
Contracts of employment
Disciplinary and grievance
Performance management
Training and development
Absence management
Appraisals Process
Redundancy management
TUPE transfers
Employee engagement/satisfaction surveys
Employee Counselling
Staff Discounts
Health and Safety
Organisation Design
Reward and Compensation
Leadership development and coaching
So, do you like to feel confident that you're doing all your HR correctly and in the best interests of your business? Get in touch today, and make sure you request your free HR health check!
Call us for a discussion today on – 01463 548129
Email us: kim.hunter@hrdept.co.uk
Highland Business Woman Awards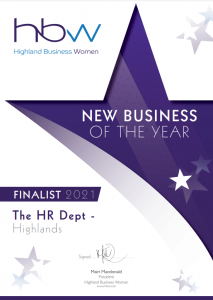 Nominated as a finalist in the Highland Business Women's awards in the New Business of the year Category. 
The Highland Business Women Awards recognise the achievements of women in business across the Highland region.  The Awards recognise the significant contribution that women make to all types of businesses and organisations in the area, as well as their contribution to the wider economy.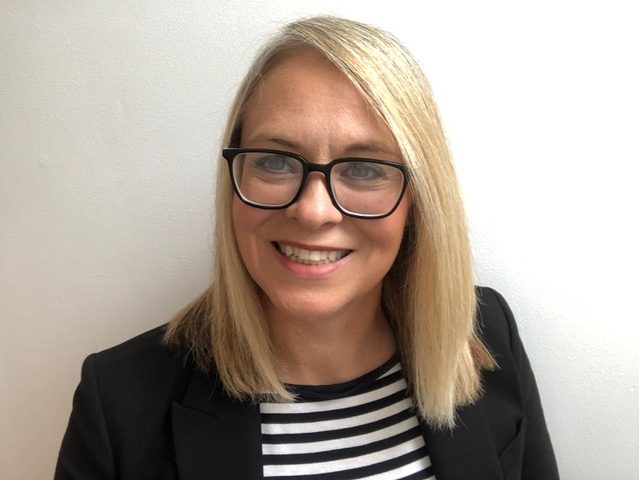 Looking for expert HR support?
We can help you focus on your business by taking care of all your human resources needs.
Let us know how we can help or ask about our free initial HR review.
Preventing People Problems
Subscribe to our monthly newsletter
Office Address: HR Dept Highlands, IVTwo, Sir Walter Scott Drive, Inverness, IV2 3BW | VAT Number: 365 6916 59 | Registration Number: SC596802
Copyright © 2007 - 2020 The HR Dept Ltd. HR DEPT is a registered trademark belonging to The HR Dept Limited.