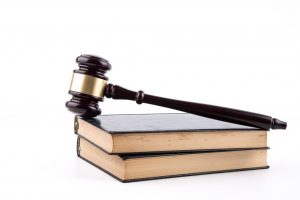 Staff are taking their bosses to court at the highest rate in years – fuelled by the fact it's now free to do so after fees were abolished in July last year.
Latest numbers from the Ministry of Justice  (Oct to Dec 2017) show tribunal claims have gone up by between 90% (single claims) and 467% (multiple claims) and with average claims for discrimination around £30,000 and for unfair dismissal around £15,000 – can you afford a costly claim?
What is a tribunal?
It's a special court that handles all employment-based claims and employees can lodge a claim against their employer at any time, although there are some time conditions for certain claims.
The court can make an award (a sum of money given to the staff member), and order the company to pay costs, often running into several thousand pounds.
An employee can make several claims, such as race, sex or gender discrimination, unfair and constructive dismissal. As well as compensation, an employee can sometimes claim 'injury to feelings' as well.
Nobody will claim against me!
It's often the reason people don't take HR seriously, the nonchalant fantasy that everyone that works for you is nice and wouldn't try and sue you. But when an issue arises or their employment comes to an end for whatever reason, it can often be a trying time.
Many realise too late getting a shock when the notice of early conciliation from ACAS arrives. While the high profile cases might not seem relevant to SMEs, such as the former police officer suing the IPCC for £144,000 – there are a huge amount of small businesses that can be bankrupted by a claim.
A solicitors firm recently lost a tribunal claim after the boss bullied an employee over her tea making skills and a petrol station lost its claim over a row about when a customer assistant could go on holiday. Small issues can escalate to big and costly issues very quickly.
Get some expert advice
At The HR Dept, we pride ourselves on pragmatic and practical advice, telling you what you CAN do, not what you can't!
Protect yourself with our retained monthly service that gives you unlimited HR advice and support backed up by our market-leading employment tribunal insurance that, as long as our advice is followed, covers you for legal costs AND any award.