Employment Tribunal Insurance
What is Employment Tribunal Insurance?
Employment tribunal insurance is insurance that protects an employer against employment tribunal claims and the associated risks. It enables employers to cover the legal costs of defending an employment tribunal claim, as well as the costs of compensation payable to an employee as the result of a tribunal.
Due to the increasing complexity of UK employment law, tribunals are becoming more common, and failing to comply with the law can result in serious problems for your business. Employment tribunal insurance offers the peace of mind of knowing that, should the worst happen, you won't end up paying unexpected legal bills that you can't afford.
How The HR Dept can help with your Employment Tribunal Insurance
Employment law changes almost daily and it can be hard to keep up with the complexity. Disputes between employers and employees cost a lot in terms of both time and money, taking focus from growing your business and putting pressure on your profits. If you have avoided an employment tribunal so far, you should count yourself lucky, as the number of claims has risen dramatically since the removal of tribunal fees in 2017.
Without the right advice, many employers can find themselves in an impossible situation. This is why it is crucial to get the right professional advice. If you get the wrong type of insurance, you could find you aren't covered should you end up at a tribunal. Conversely, if you don't get expert HR advice, you may end up throwing away money by taking out insurance that you don't need. It can also be the case that your claim is invalidated, and your insurer won't pay out if you haven't followed every rule of employment law to the letter.
The HR Dept is here to help. Many businesses can't afford to employ an HR professional, which puts them at risk of making costly mistakes, but by working with The HR Dept you don't need to. We can provide you with access to expert advice, backed by our comprehensive employment tribunal insurance. By working with us, we can make sure you're covered against the types of employment claim that regularly cost employers tens of thousands of pounds in legal fees and tribunal settlements.
Common Types of Employment Tribunal Claims
There are various claims that an employee might be able to bring depending on their individual circumstances. These include:
Breach of contract. An employee may bring this claim if they believe that one or more of the terms of their contract has been broken. An example of this could be that the employee claims you have not paid them in lieu of notice which they believe they are entitled to under their contract.
Unfair dismissal. This type of claim could be successful if the employee was not dismissed for a fair reason. An employee will usually need to have worked for you for at least two years in order to bring an unfair dismissal claim.
Wrongful dismissal. Unlike unfair dismissal, wrongful dismissal has no requirement for an employee to have a set period of continuous employment. The most common example of this type of claim is failure to give an employee the correct length of notice.
Claims made by employees relating to protected characteristics (disability, age, race, marriage or civil partnership, sex, religion or belief, pregnancy or maternity, sexual orientation or gender reassignment) come under discrimination laws.
Why Choose The HR Dept Tribunal Insurance
Our tribunal insurance offers value for money, reliability and, most importantly, peace of mind. We won't put you through a 'no prospect of success' test, as many insurers do, as all you have to do is carefully follow our HR advice and you will be fully covered. We also have an affordable excess for claims and no co-insurance clauses, meaning you won't be stung by potentially unlimited percentage contributions should an employment tribunal happen.
Due to the consistent high quality standards of our advice across our network, cover by our tribunal insurance scheme does not require pre-approval of significant HR actions from the insurer in order for the insurance to remain valid. This means we can be very responsive and dynamic when you need advice and action. We are also able to act quickly in terms of commencement with immediate cover for new issues that occur after the policy has started (as we have no time exclusion/waiting period that you will see in other policies -other than for redundancy processes which are excluded in the first three months).
As well as our extensive HR expertise, you will also benefit from our industry-experienced insurance broker and specialist employment law solicitor partners, which puts your business in very safe hands. Our team knows that different businesses have different levels of risk in their industry. Our insurance offering has various optional add-ons to your policy to give you greater peace of mind, including cover for restrictive covenants, certain data protections issues, TUPE and more.
Our employment tribunal insurance features:
No pre-approval of advice required
Immediate commencement of cover for new issues.
No 'minimum prospect-of-success' test (the term used by other policies that allows insures to refuse to insure many claims)
No "co-insurance contribution" clause – just one affordable excess applies
Long-standing partnerships
Additional cover options available
We pride ourselves on communication, clarity and doing all we can to help reduce the stress and admin burden that comes with employee tribunal claims.
This is just a quick summary of our cover, and like all insurance policies, there are terms and conditions that apply. If you have any questions, please get in touch to discuss any questions you may have or to request a fully detailed summary of our cover.
Our Expert Advice Line
When you sign up to our Advice Line service, you will benefit from unlimited HR and employment law support via phone and email.
Whether you have a small HR team and need additional support, or have no dedicated HR function, our Advice Line service can provide you with the reassurance and advice you need.
And you get the comfort that we are never far away should you require us to support you face to face.
We provide a local and personal service and believe that to be able to deliver the most effective HR advice to your business, it is important to get to know your team and the HR issues you face.
With ever changing employment legislation, it can be a confusing position to be in as a business owner. Crucially, our Advice Line package includes employment tribunal insurance that is backed with commercially driven HR and employment law advice. We tell you what you can do, rather than what you can't.
If you'd like to know more about employment tribunal insurance or our Advice Line service, contact us today.
Up next read about employee absence management
Employment Tribunal Insurance FAQ
Do I need a solicitor for an employment tribunal?
Whilst it is not necessary to have a solicitor or lawyer at an employment tribunal, you may find it useful. Through managing the complexities, a solicitor or lawyer can make the process less burdensome. They can help you prepare and present your case and may be able to advise you on how strong your case is or negotiate a settlement with your employee before it goes to tribunal. As part of our Advice Line package we can ensure this is as painless as possible as we can provide you with advice and legal representation for a fixed monthly fee. 
What is the average pay out at an employment tribunal?
The average pay out at an employment tribunal depends on the claim that is brought. For example, in 2019/20 the average pay out for unfair dismissal was £10,812, for disability discrimination it was £27,043 and for age discrimination it was £38,794. Figures are often in the tens of thousands of pounds, which highlights the importance of having insurance in place.
Who pays for an employment tribunal?
In general, each party pays their own costs. This usually means that if you win you will still have a large legal bill to pay. It is rare for a Tribunal to award costs in the employer's favour and even when they do, getting your money back can be difficult. With our Advice Line package you can protect your business from the unexpected legal costs of employment tribunals. 
What is the employment tribunal process for employers?
The former employee has to register their complaint at the Employment Tribunal on form ET1. They can go straight to the tribunal without going through your company grievance policy if they choose, but if their failure to do so is deemed unreasonable they risk a 25% reduction in any award made to them. Both parties will be invited to take part in a conciliation process, but if this fails it will go to the tribunal procedure.
Tribunal procedures are less formal than going to court but you may wish to call witnesses to back up your case. The tribunal's decision will be given at the end of the case or a few weeks later. If you do not like the decision you may be able to appeal.
Is it worth getting employment tribunal insurance?
Yes. With average pay outs of tens of thousands of pounds, it's worth being prepared by getting employment tribunal insurance. However, it's crucial that you have the right level of cover and aren't paying out unnecessarily. At The HR Dept we offer expert advice so you are properly protected without wasting money.
Our ex-employee's lawyers have asked us for a lot of extra information. Do we have to provide it?
Both parties are allowed to ask for as much information as they feel is necessary, and if one party fails to comply, the other side orders the disclosure. However, if you feel the information is not relevant and don't wish to provide it, you can write to the tribunal and explain why.
How long do employers have to respond to a claim?
Employers must respond to a claim within 28 days of being issued. If you wish to have more time to respond you can request it from the tribunal, however you should make sure you do this before the 28 day period is up. If you do not respond or are late, the tribunal may make a decision without a hearing.
What happens if you lose at an employment tribunal?
If you lose you could be ordered by the tribunal to pay the employee compensation, damages, or loss of earnings, and/or pay their costs or expenses. You may also be ordered to reinstate the claimant into their previous role. The tribunal will tell you how much to pay and how. If you do not follow the order you may be brought to court for enforcement action to be taken. The HR Dept can support you through this process and our Advice Line insurance covers these awards if you have followed our advice.
What happens if you win at an employment tribunal?
As a respondent it is unlikely you will be given compensation if you win. However, it is possible that you can apply to be awarded costs if the claimant acted unreasonably or had no reasonable prospects of their claim succeeding. However, if the individual has limited personal finances the chance of enforcing a judgment and getting your money back is unlikely.
Is your business protected from the threat of tribunal?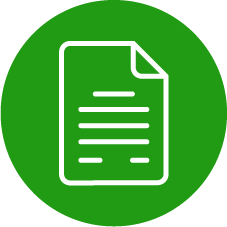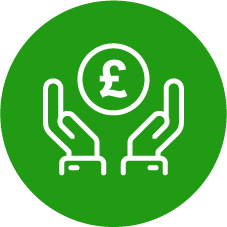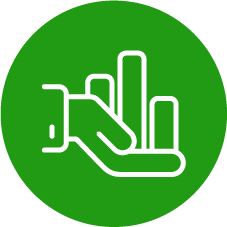 Performance and Appraisals Looking for expert HR support?
We can help you focus on your business by taking care of all your human resources needs.

Let us know how we can help or ask about our free initial HR review.
Preventing People Problems
Subscribe to our monthly newsletter
Office Address: CENTRAL OFFICE, The HR Dept. Ltd, First Floor, 3 Brook Office Park, Emersons Green, Bristol, BS16 7FL | VAT Number: GB821928327 | Registration Number: 04479417
Copyright © 2007 - 2022 The HR Dept Ltd. HR DEPT is a registered trademark belonging to The HR Dept Limited.