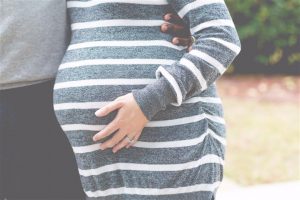 It is shocking that 54,000 women are dismissed or selected for redundancy annually because of being pregnant or on maternity leave. And not only is it shocking, it is also illegal to discriminate on these grounds.
However, a government report shows it is happening. Frequently the large corporate employers are the culprits (and getting away with it), because they have far greater resources than a small or medium-sized business.
Most small business owners want to do the right thing by their employees, but the impact on an SME can be significant. Therefore it throws up worries, concerns and confusion about what the law is and what they need to do.
Here's a clip of Gemma Tumelty from The HR Dept talking about maternity discrimination
.@gemmatumelty discussing the impact of maternity leave on small businesses and how we can support them #maternitydiscrimination pic.twitter.com/N9iogGeH3o

— The HR Dept (@TheHRDept) October 3, 2017
Campaign groups have called for increased legislation, following in Germany's footsteps, whereby employers cannot dismiss or make a pregnant worker redundant. We do not support this; legitimate business critical restructures cannot be held back because one or more of your employees may be pregnant or on maternity leave. A business needs to be able to ensure its survival and improvement. Besides which, pregnant employees already enjoy greater protection in redundancy situations. And with the abolition of tribunal fees, it is a brave employer who dismisses unfairly – particularly as discrimination claims can result in unlimited compensation.
Whilst we are adamant that pregnant women, and women on maternity leave need protections, let's also be honest here – being pregnant doesn't suddenly turn a poor performer into a star performer either!
What can business owners do?
The majority of SME's are pleased for their employee. But they will worry about how they'll cope with the high recruitment costs for a fixed-term cover who may not have the same level of knowledge. But if your staff trust you, they will share their news early. This helps you to do the necessary risk assessments and allows you to start planning.
Taking good HR advice can mean that the process of finding ways to minimise the impact of both cost and knowledge-loss can take place. Understanding and complying with the statutory maternity leave, shared parental leave, keeping in touch days, maternity pay, maternity allowance and the health and safety requirements is a bit of a minefield, so have The HR Dept close at hand.
A smooth return to work process can be tricky to navigate, particularly if flexible working requests accompany a return to work. There are huge benefits of being a family-friendly and flexible employer, so think about creative ways you can resource your business which may allow you to attract and retain the best staff.
The HR Dept can help
Getting some expert advice is always a good idea! The HR Dept can provide insured advice, backed by our market-leading employment tribunal insurance that covers all legal costs and any tribunal award.