Looking for help and support to manage your staff?
Are you a business owner in Basingstoke, Farnham or Camberley, or anywhere in North or South East Hampshire?
Do you want instant access to HR professionals whose advice you can trust?
If the answer is yes, then get in touch!
We are experts in providing tailored HR Services to businesses like yours.
We will work closely with your company to create a bespoke HR service providing you with advice and resolutions to all your HR concerns. We can handle all your 'people problems', whether it be an Employment Law issue, a grievance, contract query or redundancy, let us provide the solution. There is nothing that our experienced staff have not dealt with!
Our ethos is 'Preventing People Problems' and we could be your HR department helping you prevent yours.
Want to know more? Check out the information tabs on the right-hand side for further details of our services or call/email us now on 01252 595 029/ team@hrdept.co.uk.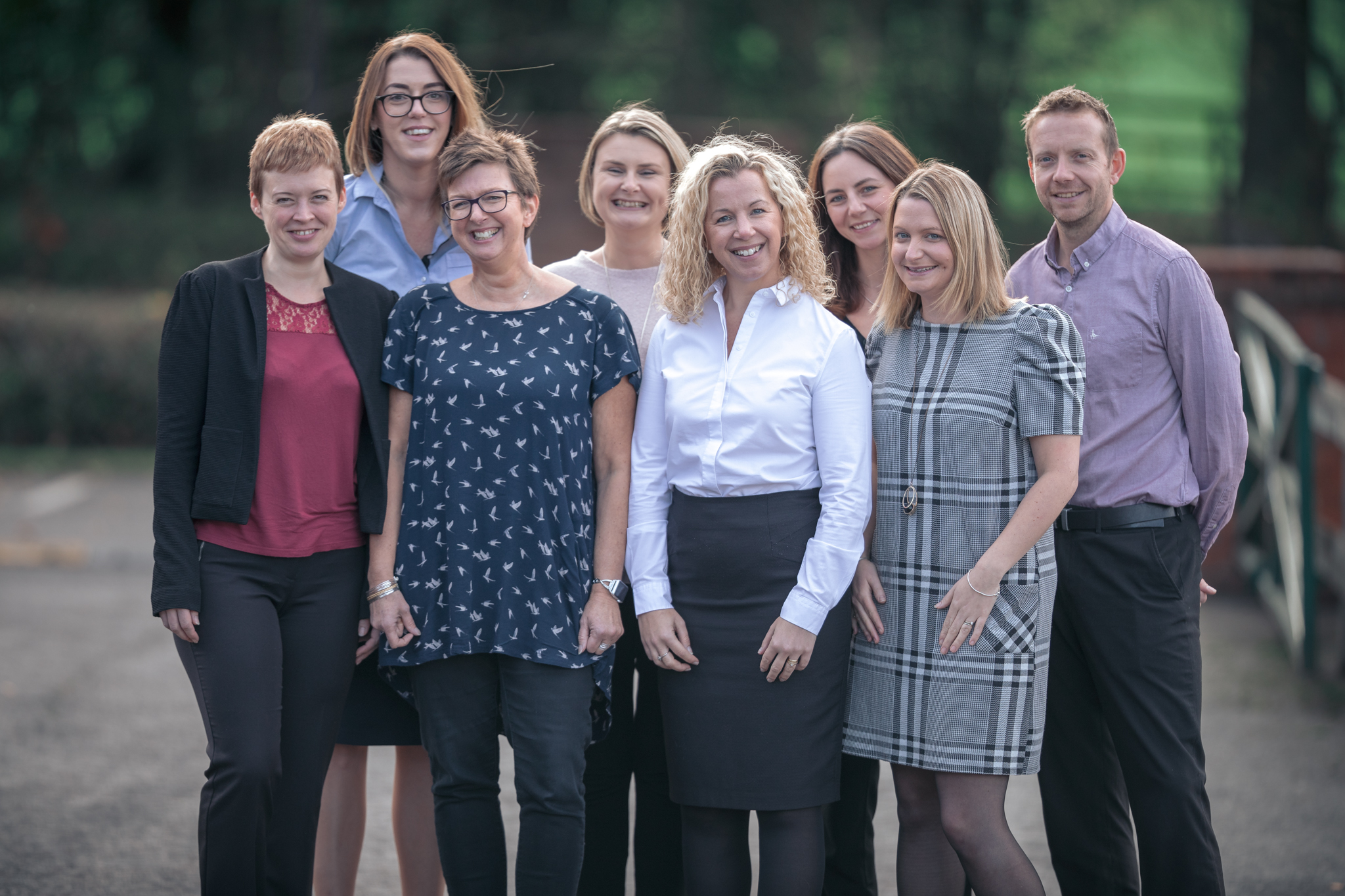 Karen Sanders
Director
Karen is the owner of The HR Dept Basingstoke and Hart and opened the office in March 2010 having previously held senior HR positions for Global Manufacturing and Engineering companies.
Karen is a Chartered Fellow of the Chartered Institute of Personnel and Development.
There aren't many employment situations that Karen hasn't seen in her career having worked with such diverse workforces. She has an incredibly high level of employment law knowledge and advises managers and businesses owners in very clear, concise English.
Karen's passion is supporting businesses to achieve their goals and objectives and therefore is very commercially focussed when providing advice to clients and believes there is a solution to everything.
Suzanne Roff
Advice Line & HR Manager
Suzanne is an experienced human resources professional and is a member of the Chartered Institute of Personnel and Development. She has worked with organisations up to HR Manager in the retail and pharmaceutical sectors and has gained an in-depth understanding of the benefits good HR support can bring to businesses.
She has experience working with small as well as large businesses and companies with diverse workforces, so has dealt with a wide range of employee relation issues including conduct, poor performance and sickness absence, as well as running training courses to increase management capabilities.
Libby Cork
HR Manager
Libby is a CIPD (Chartered Institute of Personnel Development) qualified HR professional with over ten years' of hands on experience working within the business travel and education industries.
Libby has an in depth knowledge of current and impending employment law legislation combined with an extensive background in leading and advising on all aspects of the employee life cycle and a strong commercial awareness. She has an adaptable and flexible outlook and possesses a proven ability to contribute to a company at both strategic and operational level when supporting, creating and delivering HR strategies.
Leigh Parker-Bowdery
HR Manager
Leigh has a wide and varied experience of management roles within Global Supply Chain companies with strong client relationship and project management skills.
Having been a manager for many years, dealing with a diverse range of HR issues, Leigh understands the clients need for high level HR support and clear, concise, simple processes and communications which enable you to deal with your people professionally and efficiently
Having recently completed a qualification course, Leigh is now an Assoc CIPD.
Andy Meek
HR Advisor
Andy joined the team in May 2018 as an HR Advisor and is CIPD qualified. Andy brings with him extensive experience of working in various management roles across the Financial Services and the Third sector, dealing with a host of workforce issues from recruitment, poor conduct through to managing capability.
Having operationally managed across various customer service contracts, Andy prides himself on clarity and meeting the client's needs.
Jane Matthews
Recruitment Specialist
Jane is an experienced and successful Recruiter, having worked in recruitment agencies and in house recruitment, who has a wealth of experience in both recruitment and management in a wide variety of sectors ensuring success roles from Management to Administrative, Construction, Technical and Engineering, Care, Finance, Office and Professional roles amongst others. Really, there isn't a role that Jane hasn't touched!
Jane is fantastic in investing the time to understand your recruitment requirements, your business and its culture, therefore ensuring an excellent fit is gained for your new recruit. Jane is passionate that you are provided with an outstanding recruitment experience that not only offers exceptional value for money but also provides you with an easy and seamless recruitment experience. We charge a flat fee for our service, so there are no hidden costs.
Liann Wintermeyer
Recruitment Specialist
As a recruitment specialist I work in the corporate recruitment section of the business. I bring over 15 years commercial and corporate experience. Throughout my career I have been responsible for internal and external recruitment. I have also specialised in technical recruitment within the Telecoms sector.
Given my experience I understand that every vacancy is different, and every company has different needs and expectations. Work cultures and environments are varied and there is simply 'no one size fits all' when it comes to finding the perfect candidate.
I pride myself on delivering results whilst maintaining the highest standards to customers, candidates and colleagues alike. Looking for expert HR support?
We can help you focus on your business by taking care of all your human resources needs.
Let us know how we can help or ask about our free initial HR review.
Preventing People Problems
Subscribe to our monthly newsletter
Office Address: Suite 3, Dares Farm Business Park, Farnham, Ewshot, Hampshire, GU10 5BB | VAT Number: 992203616 | Registration Number: 7169417
Copyright © 2007 - 2019 The HR Dept Ltd. HR DEPT is a registered trademark belonging to The HR Dept Limited.