Management development training
A unique and high impact approach to management development
Do you have managers that you would like to make a bigger impact in managing their teams?
Or perhaps you are a manager who doesn't enjoy management and you would like to learn some effective ways to see better results from your teams and to give you more confidence when dealing with them?
Our unique Management Development Programme is a blend of half day workshops over a period of 6 months supported by 1-2-1 mentoring to ensure learning is applied and skills are embedded back in the workplace.
Suitable for staff who have been in a management role for a number of years as well as those new to management, the programme is tailored to each delegate's experience in managing staff.
The Programme is designed to give a full, thorough and interactive programme of development, made up of self-awareness, training modules and mentoring over a six month period. Participants attend 7 workshops, each being very interactive and lasting half a day. Each module is delivered one month apart.
Every delegate will receive a personalised learning programme to ensure that knowledge acquired in each module is applied in the workplace benefitting the individual, the people they manage and the company as a whole.
"Many people don't enjoy managing people because they haven't learnt to manage staff effectively. Management skills need to be taught and our programme will help participants to develop those skills so that managing staff becomes easier and more enjoyable".    Karen Sanders
Programme Summary
Module 1: Self-awareness and effective management
This introductory module is a unique and insightful element of the Management Development Programme.  It is designed to give each delegate a good understanding of their own personality type, the personality types within the team, their management style and motivations at work.  The understanding will come through completing psychometric and work-based assessments.  The best managers of people are those who firstly understand themselves well enough to know how to work to their strengths, accept their weaknesses and know how to bring out the best in different people to ensure the maximum success of a team.  This module will provide that insight as well as gaining a good understanding of the qualities of an effective manager.
This introductory module provides an excellent foundation for the other modules in the Management Development Programme:
Module 2: Basic awareness of employment law
Module 3: Effective interviews and selection
Module 4: Conducting effective performance and appraisal reviews
Module 5: Managing poor performance, discipline and grievance
Module 6: Dealing with conflict and having difficult conversations
Module 7: Motivating the team for success
Mentoring
All the mentors are experienced and qualified HR professionals with a mix of operational management experience. Karen and her team all share the same values, which amongst others are "to be solution focussed", "to be committed and dedicated" and "to have fun" all of which will shine through in the mentoring sessions.
2019 Programmes
Programme starting 29th March 2019 – Enquire now
Programme starting 17th May 2019 – Enquire now
Programme starting 13th September 2019 – Enquire now
Course fee includes an initial Learning Objectives Questionnaire, psychometric and work-based assessments, 7 half day workshops including course refreshments, all course materials and up to 12 hours' 1-2-1 mentoring with an experienced HR professional.
In house Management Development Programmes
We can also run the Management Development Programme in house at your premises with content tailored to your industry and ways of working. To find out more about this programme email us or call 01252 595029.
What clients say about the Management Development Programme
Read our delegate testimonials to see what a difference this programme has made to individuals and companies.
"I have a limited training budget so was keen to find the most beneficial course for my team to attend. I am delighted with the sustained improvements that I have seen from my team. Great value for money and a great impact on my business."
David Bowdery, General Manager, Jondo UK Limited
"A very well put together development programme for people new to managing a team or have never had any formal training to support them. The trainers are all very experienced HR professionals and the course material handed out during each session is a fantastic for future reference. I particularly like that there are several modules that last 3-4 hours each so you do not suffer with information overload. I have already utilised aspects of the training and it's helped me greatly!"
Nick Waldren, Freight Products (UK) Ltd.
"The wide range of topics covered within the MDP programme were delivered in a practical and engaging way, providing enough content to empower us to make better decisions at work, deal with issues more effectively and bringing out the best in our wider team. We would definitely undertake this again and will probably need a refresher at some point too!".
Nicky Warner, Owner, Loo's For Do's Limited
Want to find out more?
Email team@hrdept.co.uk or call 01252 595029.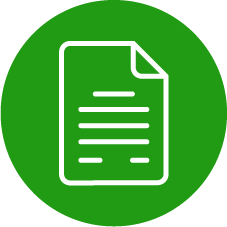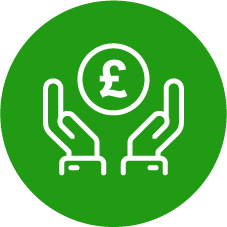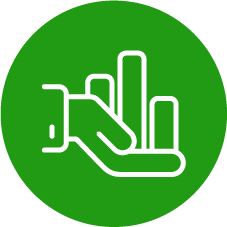 Performance and appraisals Looking for expert HR support?
We can help you focus on your business by taking care of all your human resources needs.

Let us know how we can help or ask about our free initial HR review.
Preventing People Problems
Subscribe to our monthly newsletter
Office Address: Suite 3, Dares Farm Business Park, Farnham Road, Ewshot, Hampshire, GU10 5BB | VAT Number: 992203616 | Registration Number: 7169417
Copyright © 2007 - 2019 The HR Dept Ltd. HR DEPT is a registered trademark belonging to The HR Dept Limited.