Guide to employment status
Determine employee rights and your responsibilities
One of the difficult decisions when taking on more resource for your business can be deciding the new person's employment status. Getting this wrong can be expensive in terms of potential employment tribunal claims and subsequent awards.
Employment status is a high-risk area of HR. Several high-profile employment law cases have shown the repercussions of incorrectly classifying employees and workers as self-employed.
Employers engaging independent contractors or seeking to change a working relationship with an existing employee need to be especially cautious with employment status.
What is employment status?
Employment status helps to determine a person's employment rights and the employer's responsibilities. In UK employment law the main types of employment are:
• Employee
• Worker
• Self-employed
What is an employee?
The key part in deciding if a person is an employee is the mutuality of obligation. The employer has to provide work and pay for it and the employee has to do the work personally. The employer has a high level of control about how and when the work is done which is set out in an employment contract.
In return, the employee has the right to a raft of employment rights, such as: entitlement to the national minimum/living wage, paid holiday, statutory sick pay, maternity pay and the right not to be unfairly dismissed. An employee can be full time, fixed term or part time.
What is a worker?
This category was introduced as part of the Working Time Regulations in 1998 and has caused confusion ever since. It is often seen as a halfway house between employee and self-employed.
Frequently these people are on zero-hour or casual contracts under which, although they have to perform the work personally if they have accepted it, they do not get full employment rights. They do have the right to national minimum /living wage and paid holiday, but they do not get continuity of employment so are unable to make an unfair dismissal claim.
Worker status is regularly confused with self-employed status. So we have clarified this further on the downloadable guide. 
Download the full guide to understand employee status
Get in touch with HR Dept and we'll do the rest
Need help with an urgent issue?
You can email, call us or send us your query below. We are on hand to help both existing and new clients. If you send us a message, we'll call you back as soon as we can.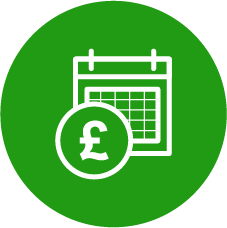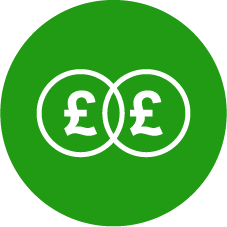 Preventing People Problems
Subscribe to our monthly newsletter
Office Address: First Floor, 3 Brook Office Park, Emersons Green, Bristol, BS16 7FL | VAT Number: 900674738 | Registration Number: 6316590
Copyright © 2007 - 2021 The HR Dept Ltd. HR DEPT is a registered trademark belonging to The HR Dept Limited.