Outsourced HR Services in Bristol & North Somerset
The HR Dept Bristol, Bath and North Somerset provides businesses with tailored and personal outsourced HR and Health and Safety services at the fraction of the cost of having an in-house team; because we understand the challenges of managing people problems whilst growing your business.
Our team has over 130 years' combined experience and are scalable and able to cater for any sized business with any number of employees; be that SMEs with five employees or a corporate with 500. We can give you the peace of mind that your HR needs are supported and you are guided through the complex world of employment law guaranteeing you avoid any of the risks it brings.
Are you looking to avoid…
The struggle of finding the time or budget to manage your people problems?
Difficulties of finding expert employment law advice from reliable sources that you are sure is credible?
Not knowing if you are legally compliant?
Lack the expertise to train or develop your staff?
Threats of employment tribunal claims or are you concerned by the removal of employment tribunal fees?
Why outsource your HR? We have the solution!
Our advice is insured! Our affordable Advice Line service is backed by Tribunal Indemnity insurance and Crisis Communication covering legal expenses including awards.
Our services are more cost effective than having an in house HR team. You could save a typical amount of £33,380 per year, compared to hiring a HR professional with an average salary of £35,000.
Your account manager and team will take care of your people problems handing you more time but with less to manage.
We manage any number of employees and are scalable and adaptable dependent on the size of your business.
You and your team's HR knowledge and skills will be constantly updated by means of access to our professionals' qualified advice
We will become your very own HR Department!
Our services and packages include:
Advice Line +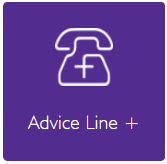 Tribunal Indemnity Insurance covering any tribunal costs and awards.
Unlimited access to HR advice and support.
A main point of contact who will get to know your business and will offer you qualified support.
Contracts and team handbooks.
Settlement agreements.
Appraisal documentation.
Flying Start +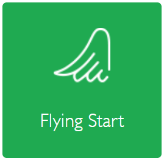 A HR Admin Starter Pack, designed to give you the peace of mind you are legally compliant as you start to grow.
1 hour's advice on starting, to discuss any HR issues or employee concerns you may have.
A team handbook.
Employment contracts.
Disciplinary and Grievance Procedures.
Job descriptions.
An IT Policy (if required).
Pay as You Go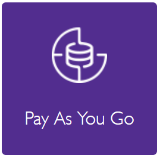 Access to instant and affordable HR support from the experts via phone, email or onsite on a Pay as You Go basis.
Here at The HR Dept we are not a call centre, our approach isn't about us – it's all about you. We will build a relationship with you to get to know your business, your people, your goals and your plans so we can offer you practical, pragmatic and cost effective HR solutions and employment law services to fit with your business needs, becoming 'your HR Department'.
If you'd like to talk to someone about any of the above or would like more information, please give us a ring on 0117 970 2955 or email advice@hrdept.co.uk. Whatever the problem, we're happy to help!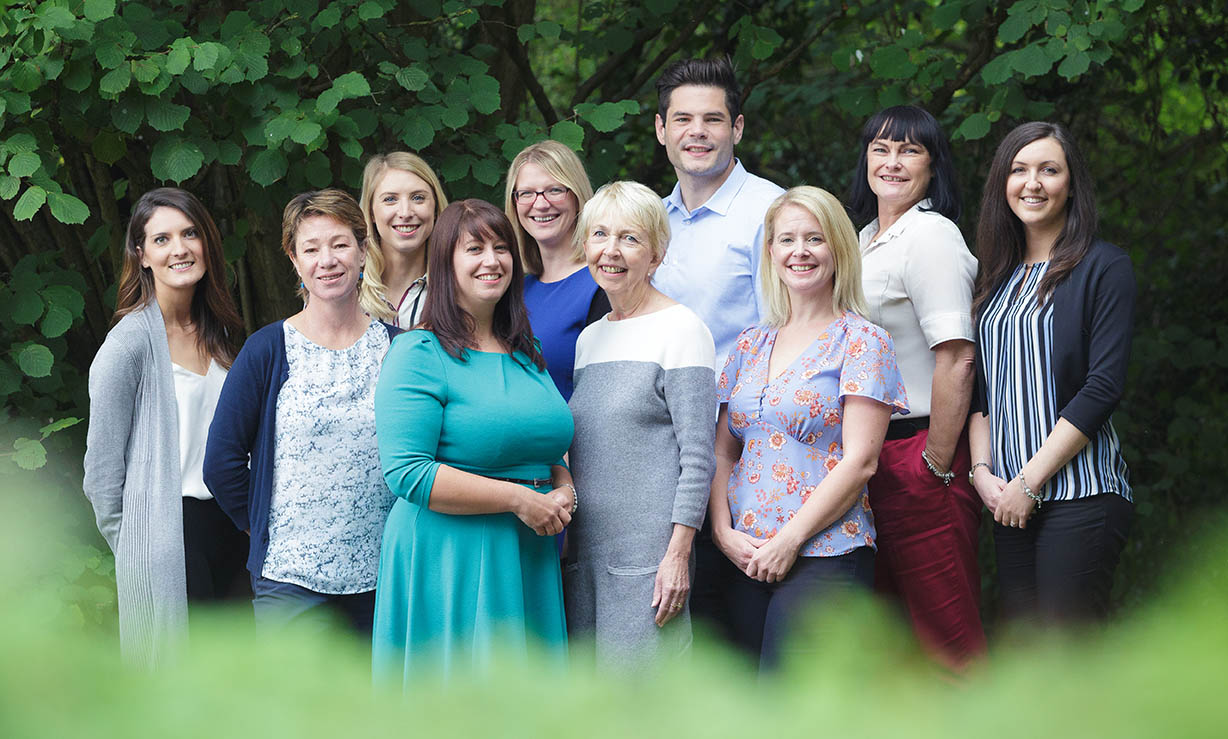 Sue Tumelty FCIPD FAHRI
Founder & Executive Director
Sue loves that our customers come in all shapes and sizes and from every imaginable industry sector so that every day we face new challenges and it is so satisfying.
Mike Stevenson
Financial Director
Mike really enjoy the relationships that we have with our clients, many of whom have been with us from the very beginning! Seeing them thrive as a result of our work is by far the best reward and is one of many reasons why he enjoys being part of The HR Dept.
Helen Thomas FCIPD
HR Director
After studying Geography at Swansea University, Helen turned to HR with now nearly 25 years' experience in the industry. Starting with HR Dept from its infancy, when there was just a handful of people and the dog (of course!) Helen has now been with us for over 12 years and loves that it is fun, fast paced and challenging. Helens idea of a perfect day is a long walk with the family to a cosy pub. She also dabbles with running fairly short distances!
Stacey Mead FCIPD
HR Director
After graduating from Middlesex University with a degree in Film Studies with History Stacey took the perfectly natural career path of working in recruitment before moving into more generalist HR roles.  Having joined the HR Dept from the near beginning she has now worked here for 10 years. Stacey's role includes advising clients on their HR strategy as well as managing our annual budget and our day work. Outside of the HR Dept, you will find Stacey walking her dog Casper and spinning!
Rosalyn McLeod MCIPD
HR Manager
Originally from Shropshire, Ros moved to Bristol to study Business Studies at UWE and after graduating in 2014, started her HR career at The HR Dept. Now our HR Manager and a chartered member of the CIPD, her role has evolved into managing our larger and multi-site clients, creating partnerships with them to guide them through the complex world of employment law. Outside of HR Dept Ros enjoys walking her pooch Lily, weekends away, and eating nice food.
Duncan Payne
Health and Safety Manager
Hayley Smith Tech IOSH ACIEH
Health & Safety Advisor
Hayley has 20 years experience in Health & Safety with a wealth of qualifications. She worked in large corporations within a variety of sectors. Her best skills are Fire Safety Inspections, Risk Assessments & Audits & she enjoys the variation of work at the HR Dept. Outside of work, Hayley spends her time socialising, walking (not too far) & yoga.
Kirstie Plimmer
HR Advisor
Rebecca Gardner
HR Advisor
Lian Barber
Accounts Manager
Our accounts are definitely in safe hands with Lian who has a vast background in finance and accounting; working in the past for organisations such as Orange, the MOD and St Peter's Hospice. Having two young children, you can imagine spare time is a luxury for her but she wouldn't have it any other way. Along with racing after her children she's now also added wedding planning to her to-do list! Congrats!
Hayley Blackman
Business Support Administrator
Sally McAndrew
Training and Development Manager
Sally is a Chartered Member of the Institute of Personnel Development and her role at the HR Dept is to develop and conduct our training workshops. Outside of work Sally enjoys walking Dylan her lovely cockapoo and gardening.
Join our Bristol team
We currently have a number of opportunities open to join the HR and Health & Safety team in Bristol.
We are a growing company that provides the complete range of outsourced HR and H&S services to small and medium sized businesses in the Bristol, Bath and North Somerset area. Our clients are from all sectors and industries which provides for a very varied and challenging role offering exposure and development opportunities to all areas of HR and H&S.
Get in touch if you're interested in applying for one of the roles below:
Health and Safety Advisor
Type: Perm
Location: Bristol
The Role:
We need an experienced, business focused and pragmatic Health and Safety professional with excellent interpersonal skills to help provide the full comprehensive HS service offering to our very varied client base.
We are looking for a flexible, motivated individual with excellent organisational and time management skills to join our expanding, fast paced, professional A friendly manner and creative flair are key for this role as well as a strong attention to detail.
You will be expected to have a clear focus on delivery and a keen eye for detail and would be expected to hit the ground running.
Main duties:
In this role you will report to the Health and Safety Manager and will ensure that they provide the first level health and safety service to their customers ensuring they meet all response times and quality standards, making every customer contact with the company a positive experience.
You will be able to advise clients and business partners on health and safety law and processes.
You will have a sound knowledge and an awareness of the resources available in order to advise on areas such as CDM, COSHH, Asbestos, Working at height, Manual Handling, training etc.
In the role you will carry out, review and draft bespoke risk assessments, fire risk assessments, risk assessments of hazardous substances in line with COSHH regulations and safe systems of work.
You will be able to review and develop health and safety policies and complete site audits and inspections along with accident investigations.
Candidate requirements:
NEBOSH National General Certificate or working towards this qualification.
Excellent working knowledge of Health and Safety Law
Experience of completing risk assessments including COSHH and fire risk assessments, and producing associated documentation
Must have a good telephone manner, and excellent interpersonal skills
Excellent communication and organisational skills
Evidence of being clearly focussed on action and delivery
Commercially aware of needs of small businesses
IT literate and experience of Microsoft packages including word and excel
Accuracy and attention to detail paramount
Good interpersonal skills with the ability to work with (and relate to) staff at all levels
A flexible, commercial and sensible approach towards Health and Safety matters
Confident and with a belief in your own ability
Responsible attitude
Able to use your own initiative in solving problems
Able to work as part of a team, yet also independently
Able to negotiate effectively
Able to work under pressure
Flexibility
Good sense of humour
Full and valid driving licence
Benefits:
Honest and open, hardworking, supportive and fun team environment
Development opportunities
Contributory pension scheme
Company paid health cash plan
Access to private healthcare
Cycle to work scheme
Graduate HR Advisor
The HR Dept Bristol are currently offering an opportunity for a candidate who is due to graduate in 2020 or has done so in the past 2 years.
Joining the HR Dept as a Graduate gives you a vast amount of opportunity. You will be mentored throughout your time as a graduate to enable you to reach full advisor level with the potential to earn between £22,000 to £27,500.
The Role:
In this role you will be working within a team of HR Advisors and will be responsible for providing professional, pragmatic HR advice to clients. You will also be responsible for ensuring every instance of customer contact with the company is a positive experience, taking ownership over your work and building good relationships with the clients. Due to the nature of the services we provide and variety of clients we are looking for a resilient and confident individual who is looking to take on a challenge and learn quickly.
Development:
You will be trained on the job in order to gain first hand experience with the clients and enable you to pick up the basics and the complexities of cases. You will be surrounded by a wealth of experienced advisors who will mentor you throughout.
Qualifications and Experience:
Achieved or expecting to achieve a 2:1 degree in a relevant Business or HR course
A commercially pragmatic approach to your work and to finding solutions
Able to work on your own initiative
The ability to effectively plan and prioritise workloads is essential
Excellent written and verbal communication and be able to influence others at all levels
Excellent understanding and use of Word, Excel and Outlook
High levels of accuracy and attention to detail
Well presented, professional appearance
Demonstrable customer service excellence
A sense of humour!
Benefits:
Honest and open, hardworking, supportive and fun team environment
Exposure to all HR areas and situations
Training and career development opportunities
CIPD Qualifications/Upgrades
Contributory pension scheme
Health cash plan
Senior HR Advisor
You will work within a close team who pride themselves on the support they offer to each other in order to offer pragmatic solutions to our clients. Every day is different at the HR Dept but we always have fun.
It's a fast-paced environment enabling you to gain a vast amount of exposure to Employee Relations, Training and Development, internal Policies and Procedures and TUPE, while having a strategic influence with our clients.
We want you if you are willing to get stuck in, have generalist experience in HR and understand great customer service. You will be required to:
Chair or attend HR meetings
Have strong up to date knowledge of Employment Law
Are able to work on your own initiative
Show excellent written and verbal communication and be able to influence others at all levels
Apply high levels of accuracy and attention to detail
Be well presented, professional appearance
CIPD preferable, but not essential
Have a sense of humour!
In addition to the above you will need experience of working within a senior position and be comfortable with advising managers, directors and owners of businesses along with attending and conducting employee relations meetings.
If you thrive on the challenge of a varied workload and finding pragmatic solutions to a variety of HR issues across all levels of an organisation this role is perfect for you. In return we offer a competitive salary, bonus scheme, health benefits and a training and development plan.
Lead Generator
Lead Generator
The HR Department supports businesses with all aspects of the HR delivery. We pride ourselves on delivering cost-effective employment law advice and HR solutions.
We are recruiting for a lead generator to source potential clients, support with our sales process and work alongside us to grow the business.
Working as part of the HR Dept team, you will play a pivotal role in generating new business by making outbound calls to previous clients, new contacts and new leads provided on databases. You will research potential leads and update our records in order to find out how we access the market and win new clients. Taking ownership of generating new leads for the business you will aim to maximise the potential from each call with an excellent telephone manner, ability to quickly establish a rapport and an upbeat outlook.
We are looking for someone who is not afraid to make outbound calls and enjoys talking to people about the service that we can provide for them.
Qualifications and Experience
Previous B2B or B2C sales experience
Excellent communication skills and an excellent telephone manner
Ability to work independently and under pressure
Positive and resilient approach to objection handling
Good organisational skills and attention to detail
Motivated, energetic and reliable with a hunger to succeed upbeat and organised
Good IT knowledge and experience – Outlook, CRM, social networking Looking for expert HR support?
We can help you focus on your business by taking care of all your human resources needs.
Let us know how we can help or ask about our free initial HR review.
Preventing People Problems
Subscribe to our monthly newsletter
Office Address: First Floor, 3 Brook Office Park, Emersons Green, Bristol, BS16 7FL | VAT Number: 900674738 | Registration Number: 6316590
Copyright © 2007 - 2019 The HR Dept Ltd. HR DEPT is a registered trademark belonging to The HR Dept Limited.