'Right Hire' – A personalised approach to finding the right people for your business
Are you growing and don't have the time or expertise to recruit?
Are you struggling to find the right people?
Do you want to avoid the legal and cultural pitfalls of hiring the wrong person but don't know how?
Having the right people in the team can make or break a company. And having the wrong people can lose a business between £8,000 to £15,000 for every bad hire they make.
Our 'Right Hire' recruitment service is solely aimed at helping you find the right candidate in the right way for an affordable fixed rate fee for a tailored all-round service. Taking a different approach to recruitment than agencies.
Our expert recruitment services are tailored to your needs which includes: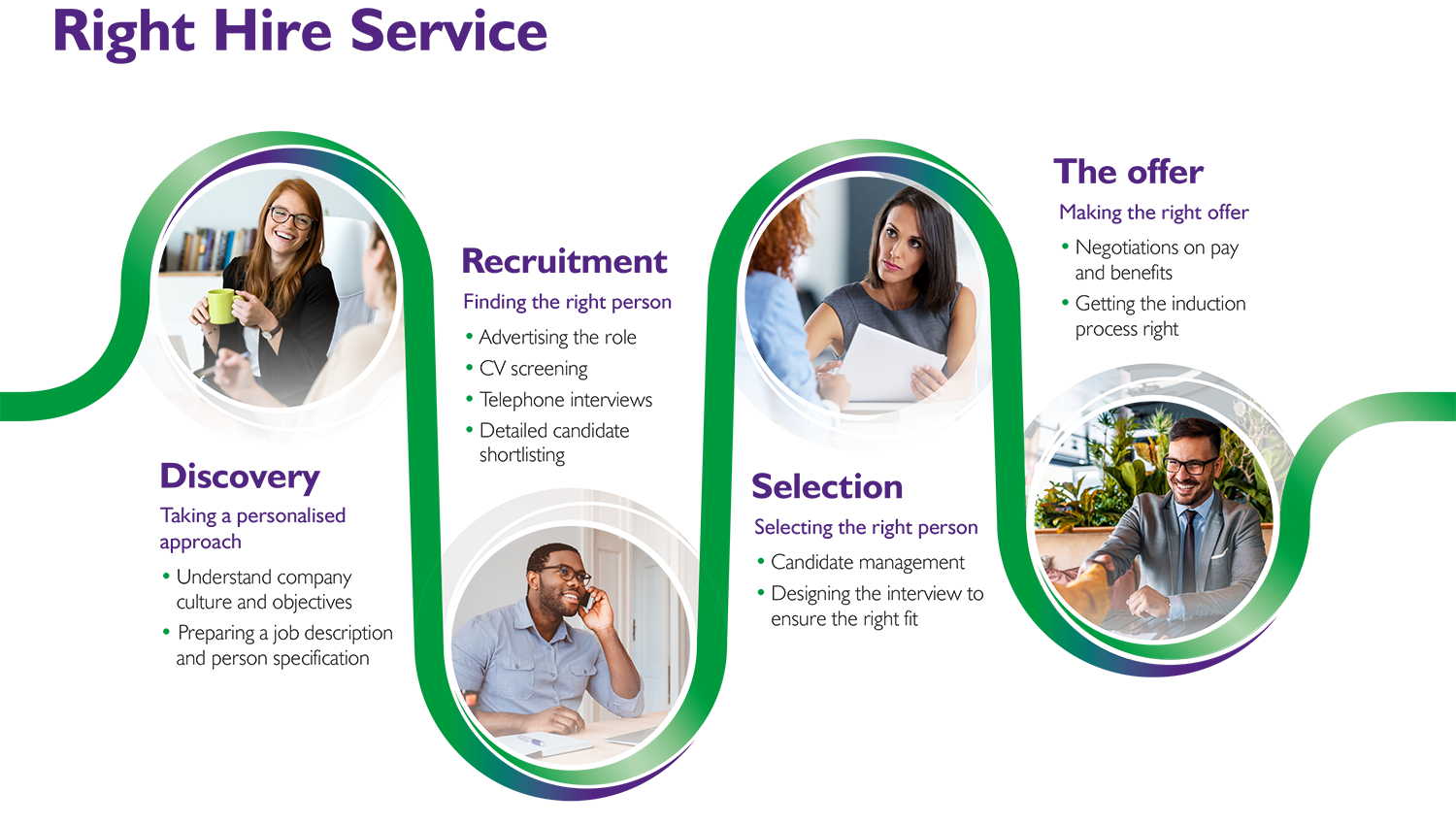 We can also provide additional services such as:
On-site presence for interviews
Conducting psychometric testing
Managing the offer paperwork process
The success of our 'Right Hire' service is in the personalised way that we adapt the recruitment process to your company's culture and business objectives to find the best person for the job.
For a free, no obligation discussion about how we can help with your recruitment needs please get in touch.
Contact us today to find your next employee Looking for expert HR support?
We can help you focus on your business by taking care of all your human resources needs.

Let us know how we can help or ask about our free initial HR review.
Preventing People Problems
Subscribe to our monthly newsletter
Office Address: 521- 525 Battersea Park Road, London, SW11 3BN | VAT Number: 320115273 | Registration Number: 11923775
Copyright © 2007 - 2019 The HR Dept Ltd. HR DEPT is a registered trademark belonging to The HR Dept Limited.