At The HR Dept we work with a wide range of SME businesses, just like yours. From recruitment to redundancy and everything in between, we can provide you with HR and employment law support every step of the way.
See what some of our clients have to say about working with us.
While the world has Batman and Robin to ensure justice and tranquility for all, Cobb PR and Cobb Digital have access to an even better dynamic duo … Serena and Lisa at The HR department. In the good times, they are wonderful sources of knowledge and have answers for all our questions. But when times get a bit more challenging, they have proven to be knowledgeable, supportive and terrier-like in their advice and attention to detail. Without doubt, they are the best team to have on your side. My only hesitation in recommending them is that I don't like sharing!
It is a pleasure working with the HR Dept in Eastbourne. They deal with both routine and exceptional HR matters in a responsive, knowledgeable and unfussy, practical way. I have recommended them to several other businesses and would be happy to do so again.
We at Roedean are extremely pleased with the Training provided by The HR Dept. The trainer made the sessions informative and fun.
Very approachable, and very sensible with their help and advice. Dealing with staff problems is a mine field, and getting worse, but with these people on board I know I am following the correct procedure to hopefully resolve any problems that may arise. Keith Price Eastbourne Tyre Co Ltd
Cannot fault the service we receive from Serena and her team. Would definitely recommend to anyone who needs any employment help or advice.
Instructing the HR Department was the best business decision we've made in a long time. From the very beginning they helped us with the introduction of robust staff contracts and employee handbook that isn't filled with jargon, it contains clear and understandable policies. The knowledge and expertise of Serena and Lisa in employment matters is excellent and it is reassuring to know that we are able to trust them completely. However, more importantly to us, they are considered to be members of our team who not only continue to provide us with the best advice but regularly exceed our expectations, are friendly, approachable and always available when we need them. I would have no hesitation in recommending HR Department, they would be a huge asset to any business. Outsourcing your HR can save you time and money.
Employing someone of equivalent experience could cost you as much as 10 times more.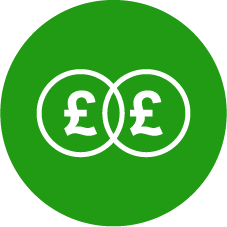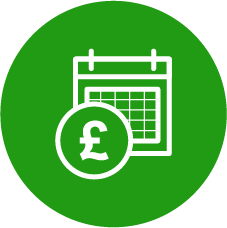 Preventing People Problems
Subscribe to our monthly newsletter
Office Address: Mansion House, 11 Old Mansion Close, Eastbourne, East Sussex, BN20 9DP | VAT Number: 150944709 | Registration Number: 4832907
Copyright © 2007 - 2019 The HR Dept Ltd. HR DEPT is a registered trademark belonging to The HR Dept Limited.