At The HR Dept we work with a wide range of SME businesses, just like yours. From recruitment to redundancy and everything in between, we can provide you with HR and employment law support every step of the way.
See what some of our clients have to say about working with us.
As a small and friendly business we are fortunate to have few HR mountains to climb, but when we have an issue it is certainly a relief to know that Belinda and her team are behind us with the necessary ropes and hooks! Keeping abreast of employment legislation is simply too much for a busy manager to attempt. Knowing that The HR Dept Exeter has got our back and has up-to-date knowledge at the tips of their fingers is an incredible asset to our business.
After many years of using a large HR company, we wanted to find a company who could provide a more personal service and value for money.  We found that we get that and more with The HR Dept Exeter.  Belinda and her team made an effort to get to know us and the business.  We meet with them once or twice a year for a catch up and it feels that they are an extension to our team.  They are extremely knowledgeable, available when needed and the service is excellent value for money.  I can't recommend them enough.
I am a Partner in an Exeter Dental Practice.  We have used the HR Department since 2014.  Previously we used a telephone based Solicitor firm for HR advice. We have greatly appreciated and valued the personal and local contact and support that the staff at The HR Dept Exeter have provided.
I have found The HR Dept Exeter to be an essential part of my everyday work life. A little like a right arm.  Over the years we have built up an excellent professional and personal relationship. Employment law is constantly changing and is a complete maze if you don't know what you are dealing with. Over the last year and especially during the Covid crisis The HR Dept Advice Line team have been dependable and efficient in answering all queries relating to employment law, regularly give updated bulletins and always respond to any questions in a timely manner.
We are a charity running a large conference centre, and for several years we have engaged The HR Dept Exeter to advise us on any human resources issues.  Like any organisation of a reasonable size, over those years we have had quite a turnover of staff, ranging from junior to senior, which has led to the need for advice on contracts and other documentation.  There have been occasional difficulties arising, which have needed careful handling, and we would not have had the skills to be able to deal with these matters in house.  Apart from this, we have gone through periods of restructuring, as well as having to make staff redundant, and The HR Dept Exeter has been an invaluable resource for us – without which we would have been floundering in the quagmire of constantly changing statutes and regulations!
We have always found Belinda and her team at The HR Dept Exeter to be extremely knowledgeable, and able to deal with whatever we have thrown at them!  Their response time has always been quick, and they have helped to make difficult situations much easier to manage.  As well as being technically able, they have never lost sight of the fact that in HR matters we are dealing with people's lives and livelihoods, and their sensitivity has been important to us.  I would thoroughly recommend their services without hesitation.
We have introduced Belinda from the HR Dept in Exeter to a number of our clients. The service provided has been professional and efficient and has reduced the regulatory burden that is commonplace when dealing with employment issues. Belinda clarifies and deals with issues in a quick and efficient manner. We would have no hesitation in recommending Belinda to clients in the future. Outsourcing your HR can save you time and money.
Employing someone of equivalent experience could cost you as much as 10 times more.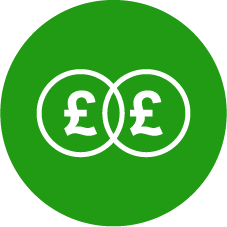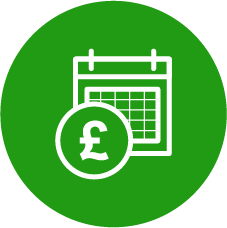 Preventing People Problems
Subscribe to our monthly newsletter
Office Address: Basepoint Business Centre, Yeoford Way, Marsh Barton, Exeter, EX2 8LB | VAT Number: 987804657 | Registration Number: 7158299
Copyright © 2007 - 2020 The HR Dept Ltd. HR DEPT is a registered trademark belonging to The HR Dept Limited.