At the HR Dept Exeter we know that the best person to run your business is you, but all too often your time can be frustratingly spent dealing with staffing issues. We can make the difference by taking away those issues, allowing you to focus on growing your business.
We provide HR advice and guidance through a cost effective, professional and efficient service that will be tailored to your Company's individual needs and will be delivered at a local and personal level. We will tell you what you can do, not what you can't do!
Whatever your issue, from A-Z, we will be able to help:
Absence Management
Bullying and Harassment
Contracts of Employment
Disciplinary Matters
Employment Law
Flexible Working
Grievances
Health and Safety
Industrial Relations
Job Descriptions
Key Performance Indicators
Learning and Development
Maternity, Paternity, Parental Leave
National Minimum Wage
Occupational Health
Part-time Workers
Questions for Interviews
Redundancy
Staff Surveys
TUPE
Unfair Dismissals
Volunteers
Working Time Regulations
Xmas Bonus and Other Perks
Young Workers
Zero Hours Contracts
or anything else HR related!
In addition, our Advice Line Service is backed by Tribunal Insurance so if an employee does take you to a Tribunal all your legal costs, and any compensation awarded, would be covered.
We are based in Exeter and some of the areas we cover include:
Budleigh Salterton
Crediton
Cullompton
Dawlish
Exeter Airport
Exminster
Exmouth

Honiton
Ottery St Mary
Sidmouth
Tedburn St Mary
Topsham
Whimple
Woodbury
Whether you need regular day-to-day advice, support for a one-off project or feel your Company would benefit from a no-obligation HR health check, at no cost to yourself, to review your compliance with employment legislation contact one of the team to find out how the HR Dept Exeter can help you.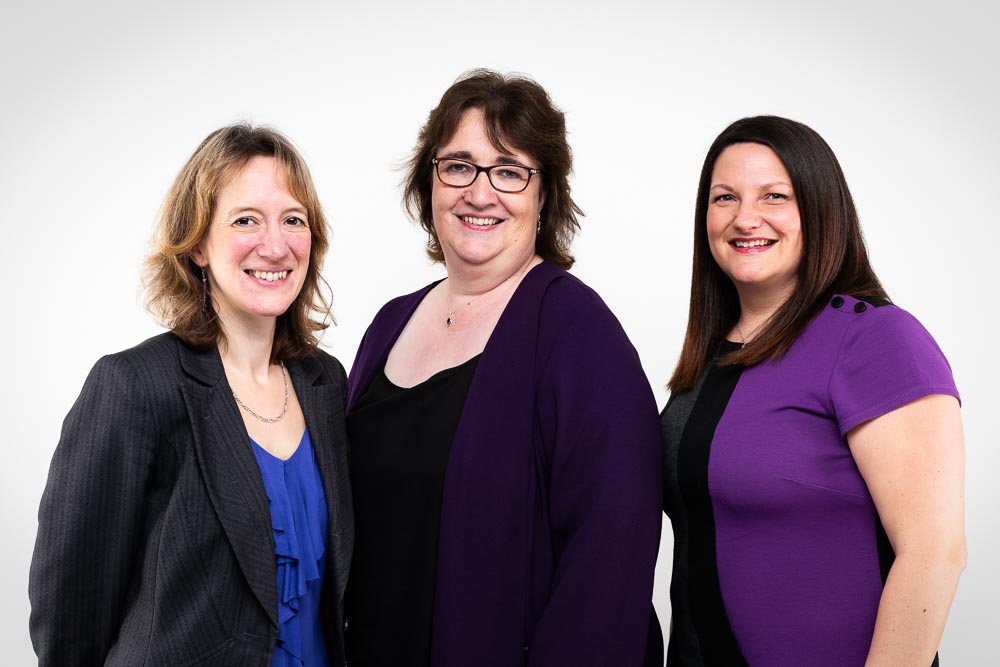 Belinda Newton
Director
Belinda heads the team in Exeter and has been with the HR Dept since May 2010. She is a Chartered Fellow of the CIPD and has over 30 years' business experience not only as a senior HR professional but also with hands on staff management experience across a wide range of types of businesses, as well as experience of running her own business, so she knows what problems you can face.
Debbie Olver
Senior HR Business Partner
Debbie has been with The HR Dept since February 2018. She is an Associate Member of the CIPD and has 17 years' experience of working as a generalist HR professional. She has worked in a variety of organisations of all shapes and sizes including private and public sector, charity and other third sector organisations, providing advice and support on the full spectrum of HR topics including employment law, complex employee relations issues, absence management, recruitment and selection, change management, performance management, TUPE and other day to day situations which may arise in the course of employing people.
Eloise Head
HR Business Partner
Ellie has been with The HR Dept since June 2022.  She comes with experience as an HR generalist. Ellie has a legal background having previously worked as a Trading Standards enforcement officer for 11 years before changing direction to the world of HR.  She is an Associate Member of the CIPD, Ellie is very business focused and she gives HR advice and support to our clients.
Elaine Bradford
Business Support Co-ordinator
Elaine has been with The HR Dept since October 2019.  She comes to The HR Dept from a 20 year management background in the hospitality industry.  She supports the day to day running of the business and is often the first point of contact for callers and visitors to the office.  She also works with clients on writing and updating their Employment Contracts and Staff Handbooks.
Jill Clapp
Jill joined the team at the beginning of 2015 to help manage the bookkeeping, invoicing and accounts for the HR Dept in Exeter. She has several years' experience in this field both as employed and self-employed and has been instrumental in the implementation of the Companies new accounting systems and procedures.
Karina Bailey
Virtuoso-PA has been happily supporting the HR Dept Exeter with their on-line marketing since April 2014 and Karina is delighted that she is considered part of the Exeter team. She has worked within business administration for over 30 years as an office manager and PA and has been running her own small business for just over 7 years.
South West Business Connections
Mentor
Belinda is proud to be the HR Mentor for South West Business Connections.
South West Business Connections, based in Exeter, work with businesses across the South West Region to enable them to raise their profiles, spread the word about what they do and connect businesses to each other. They also organise the South West Business Expo, the second largest event of its kind in the UK.
#TalentTuesday will see Belinda providing some video insights and useful Q&As into the world of HR, designed to help SMEs with their HR function.
Disability Confident Scheme
Partner
The HR Dept Exeter are proud to be part of the "Disability Confident Scheme."
The scheme supports employers to make the most of the talents disabled people can bring to your workplace, helping you discover someone your business just can't do without!
Through Disability Confident, thousands of employers are:
• challenging attitudes towards disability
• increasing understanding of disability
• removing barriers to disabled people and those with long-term health conditions
• ensuring that disabled people have the opportunities to fulfil their potential and realise their aspirations
• drawing from the widest possible pool of talent
Devon Carers
Supports
The HR Dept Exeter are proud to be a business which supports Devon Carers.
Devon Carers is a service provided by Devon-based charity Westbank and is commissioned jointly by Devon County Council and the NHS Devon Clinical Commissioning Group to provide support services and assessments to unpaid carers across Devon. They offer a range of carers support services from preventative advice and information to carers assessments and support planning under the Care Act 2014 to over 20,000 unpaid carers across Devon.
The Armed Forces Covenant
Partner
The HR Dept Exeter are proud to be a business which supports the "Armed Forces Covenant."
A promise from the nation to those who serve or who have served, and their families, which says we will do all we can to ensure they are treated fairly and not disadvantaged in their day-to-day lives. Looking for expert HR support?
We can help you focus on your business by taking care of all your human resources needs.
Let us know how we can help or ask about our free initial HR review.
Preventing People Problems
Subscribe to our monthly newsletter
Office Address: Basepoint Business Centre, Yeoford Way, Marsh Barton, Exeter, EX2 8LB | VAT Number: 987804657 | Registration Number: 7158299
Copyright © 2007 - 2019 The HR Dept Ltd. HR DEPT is a registered trademark belonging to The HR Dept Limited.