HR Consultant in Doncaster
A Brief History of Doncaster
Located in South Yorkshire, Doncaster is a large market and minster town which takes its name from the River Don that flows through its heart. It first started to grow around a 1st century Roman fort, benefiting from direct roads to Derbyshire, York, and Lincoln. King Richard I granted Doncaster national recognition in 1194 in the form of a town charter. Although the town suffered a devastating fire in 1204, the determination of local people and businesses ensured the town's survival.
It is thought that St. George's Minster sits on the site of the original Roman fort and many of the town's other notable archaeological sites, including St. Sepulchre Gate, also remain concealed beneath buildings. Interestingly, many streets in Doncaster have the gate suffix, which is derived from an old Danish word meaning street. In Medieval times, tradespeople and craftspeople that possessed similar skills would typically live and work in the same street. So, for example, Baxtergate was once famous for its baked goods.
In the 18th century, Doncaster emerged as a significant industrial centre, in part thanks to its accessible waterways and railway lines. This, combined with its geography meant that as coal mines expanded, the population of Doncaster increased significantly. When the mines were closed in the 1970s and 1980s, however, the area experienced marked economic difficulties but proving that Doncaster remains a resilient place, people and businesses responded by developing its service industry.
Local Amenities
Historically, Doncaster has been a prosperous location, so much so that it was once famed for the number of rich landowners that owned large estates, of which Brodsworth Hall, Nether Hall, and Cusworth Hall are just three examples. Cusworth Hall is a prime example of 18th century Georgian architecture and is set within the immaculately landscaped Cusworth Park.
Potteric Carr is located to the south east of the town, which includes the scenic 550 acre Potteric Carr Nature Reserve which houses a variety of habitats, including wet woodland and open water.
Doncaster is also home to galleries, theatres and leisure centres, alongside green spaces, indoor and outdoor markets, and a bustling high street.
Local Transport Links
In addition to being ideally situated between Sheffield, York and Lincoln, Doncaster's excellent communication and travel links with the rest of the UK have helped to ensure this vibrant town has firmly secured its place on the map. Doncaster benefits from a large train station, extensive bus network, and the Doncaster Sheffield Airport.
Providing HR Support to Doncaster Businesses
We can help local businesses in Doncaster with all of their HR and employment law requirements, including payroll, contracts, and tribunals. So, whether you require some support with a specific project or want to outsource all aspects of your HR department, our expert team will work with you to achieve your business objectives.
From practical, clear and actionable advice to the development of procedures that will enhance your HR offering, just drop us a line and we'll manage the rest. Or alternatively you can send us an email, or use our online form.
Contact our Doncaster office
Telephone: 01302 513 822
Address:
The HR Dept Doncaster
WORKHERE
3 Cavendish Court
South Parade
Doncaster
DN1 2DJ
Need HR support for your business?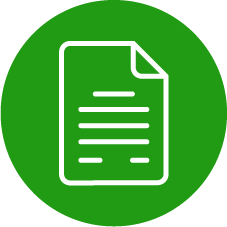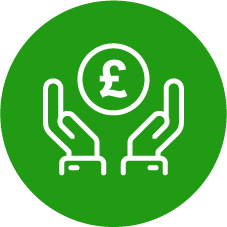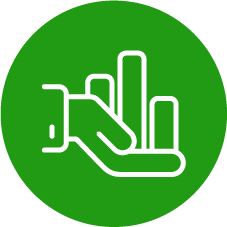 Performance and appraisals Looking for expert HR support?
We can help you focus on your business by taking care of all your human resources needs.

Let us know how we can help or ask about our free initial HR review.
Preventing People Problems
Subscribe to our monthly newsletter
Office Address: Business Hive, 13 Dudley Street, Grimsby, Lincolnshire, DN31 2AW | VAT Number: 266917660 | Registration Number: 10729063
Copyright © 2007 - 2021 The HR Dept Ltd. HR DEPT is a registered trademark belonging to The HR Dept Limited.