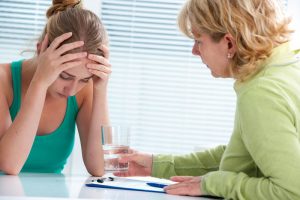 The prognosis for many cancers is now good. But being given the diagnosis is still probably one of the most frightening things that can happen to anyone.
Fortunately, the law recognises how devastating it is. And under the Equality Act 2010, disability discrimination protection is extended to any employee or worker diagnosed with cancer, regardless of whether it's terminal.
The protection lasts from diagnosis to being told they are in remission or clear. It also extends to, if relevant, their carers.
Talking openly about cancer
People are becoming more open to talking about cancer. For example the recent publicity and fundraising drive from the Great British Bake Off's Stand Up To Cancer – with stars such as Stephen Fry and BBC Breakfast host Bill Turnbull talking publicly about their battles with prostate cancer.
Most business owners would not wish to discriminate. They want to be supportive, but just genuinely do not know how to respond. Naturally as well as sympathy for their employee, they do wonder how this will impact on the business and the rest of the team.
Most of us don't know how to respond when someone says the C word. We worry about saying the wrong thing. Sometimes we say nothing at all which is worse.
How to respond if your employee tells you they have cancer
There are some simple things you can do to help both the business, the team and the individual. The first of these is to understand the diagnosis and the treatment plan:
Ask them if they want to talk about the cancer diagnosis and treatment, and explain you want to support them during this difficult time.
Be willing to listen and let them lead the conversation.
Ask how you can help and be specific with ideas. For example look at flexible work patterns that could accommodate hospital visits and chemotherapy, radiotherapy or alternative treatment sessions. Accept that they may need considerable time off and plan ways you can cover this.
Ask what reasonable adjustments are needed.
Keep your conversations confidential, but agree what information can be shared with the team.
Try to maintain a normal office relationship.
Where to get further advice and support
Charities such as Macmillan offer tremendous support and information for individuals and companies.
And of course, your local HR Dept is there to help too.