At The HR Dept we work with a wide range of SME businesses, just like yours. From recruitment to redundancy and everything in between, we can provide you with HR and employment law support every step of the way.
See what some of our clients have to say about working with us.
We highly recommend HR Dept Reading services. The team has supported our start-up business with all-related HR activities from recruitment process to day-to-day issues management. Very fast response to any enquiry and excellent level of professional advice and recommendations on how to proceed further.
We have worked with the HR Dept Ltd for over 7 years and during that time have always found the professional service and guidance offered by Albert and his team invaluable to our business. We would certainly recommend them to others
They provide a professional service to support exactly what we need, even at short notice. We now feel confident that we have a proper HR process in place.
Thank you and your team for all the hard work, advice and professionalism during and throughout a recent and very complicated grievance.
Following an initial recommendation and subsequent meeting to discuss how we could benefits from working with you, we happy engaged your services with tremendous confidence. In addition the insurance backed scheme gave our business peace of mind, and allowed us to budget monthly without breaking the bank, which is brilliant!
The fact that we could call at any time to discuss with your team anything that concerned us, was and is amazing… just like having an in-house HR department but at a fraction of the cost, and ensuring we made the right decisions, which is most important.
In addition your services took the pressure off our team, allowing them to get on with their own daily responsibilities, saving us a huge amount of time, especially as we are a small team.
As an MD I'm conscious of the negative impact of any long internal employment issues and how they are often costly and detrimental to business performance and staff morale. Now that we have an expert team at hand to ensure compliance, updated legal employment contracts and any HR issues that may come about, I'm extremely confident moving forward.
I wouldn't hesitate recommending your services and I'd like to say that working with the HR Department has been one of the best decisions I've made for JACK FM Berkshire.
Thanks for everything.
Over recent years I have worked with The HR Dept on a number of HR matters and I have no hesitation in recommending them when it comes to managing projects or simply giving advice. Whether it's advice on good practices and policies or the more sensitive areas of HR such as discipline and grievances the team use their considerable experience to ensure you receive the best outcome . The team are extremely professional, knowledgeable, hardworking, have a clear consideration for commercial issues and can always be relied upon to provide a first class service.
Here at Cara Shoes we are a fashion retailer with 8 stores over the South East of England, we have been using the HR Dept for over 5 years and find their service invaluable. The HR Dept recently conducted some training on managing conflict and recruitment for our store managers which we found extremely helpful and informative. The training was to an extremely high standard and the feedback I have had from the store managers has been excellent, I would not hesitate to recommend The HR Dept in the future. Outsourcing your HR can save you time and money.
Employing someone of equivalent experience could cost you as much as 10 times more.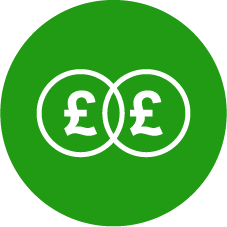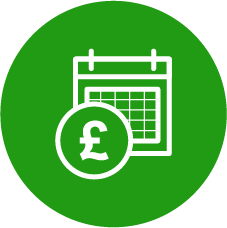 Preventing People Problems
Subscribe to our monthly newsletter
Office Address: 1210 Parkview, Arlington Business Park, Theale, Reading, RG7 4TY | VAT Number: 887155579 | Registration Number: 5792895
Copyright © 2007 - 2019 The HR Dept Ltd. HR DEPT is a registered trademark belonging to The HR Dept Limited.