Do you need HR support or advice on HR issues?
What should be included in an employment contract?
Should you provide a handbook?
How should you handle a grievance?
What is a disciplinary procedure?
How should you deal with absence issues?
Are you familiar with maternity entitlements?
How should you respond to reference requests?
What can you do about poorly performing staff?
How should you handle a redundancy process?
For expert advice on HR matters and employment law contact The HR Dept (Rugby) on 01788 851414 or email sarah.asprey@hrdept.co.uk.
Based in Lumonics House in Rugby, the small team of The HR Dept (Rugby) provides HR support and advice to local businesses.  For a fixed monthly fee, the retained service provides unlimited advice and the protection of full tribunal insurance.  On-site support is also available.
Areas covered include: Rugby, Daventry, Southam and Wellesbourne.
Call us today on 01788 851414 for more information.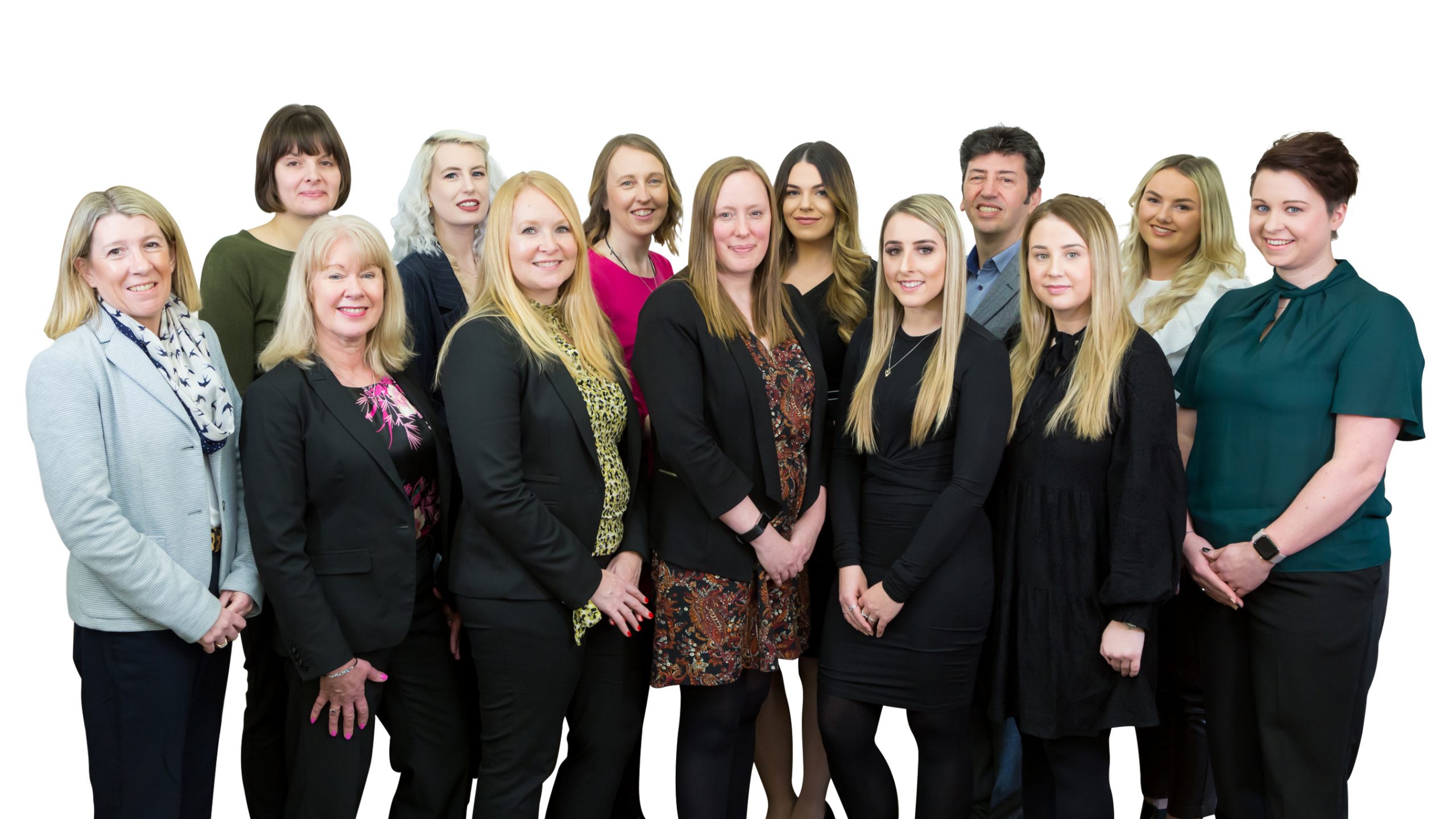 Tracey Hudson
Executive Director
Tracey Hudson is our Executive Director. She has a wealth of HR experience, is a Fellow of the CIPD (FCIPD) and holds a Masters Degree in Strategic Human Resources.
Tracey has worked in HR since graduating university in 2002 and has been employed in both SME businesses as well as larger corporates and has built a strong commercial understanding of business challenges, which is why the team always takes a pragmatic approach to HR issues.
Sarah Asprey
HR Manager
Sarah is an experienced, CIPD qualified HR professional who has worked in a variety of businesses and sectors during her career. Sarah understands the challenges facing small to medium sized businesses and has a practical and commercial approach to HR along with experience of dealing with complex cases.
Sarah is Managing Director of The HR Dept South Warwickshire & Rugby and is responsible for leading the business, ensuring exceptional service to our clients as well as providing our retained clients with advice on complex cases.
Jacqui Murtough
Business Development Director
Jacqui Murtough has worked for The HR Dept since 2011. As Business Development Director for two HR Dept offices (South Warwickshire and Rugby), she is responsible for raising the profile of the business and bringing in new clients who need the expertise of the HR Dept. With over 25 years' experience working for SMEs in the area, Jacqui understands the difficulties faced by small businesses. She is passionate about business owners having access to high quality advice and ensuring their businesses are protected.
Tom Dillon
Associate Coach
Tom provides the people development side of the HR Dept's proposition.
With a degree in psychology, a master's degree in executive coaching and a wealth of experience of working in the SME sector, Tom is ideally placed to respond to all coaching and people development requirements.
In addition, Tom has a flair for organisational culture change. This involves exploring and assessing the current culture, helping organisations envision the culture they want and then working with them to realise that vision for the future.
Tom sees the work that he does with clients of The HR Dept as a positive way of promoting successful employee engagement and great organisational communication. In doing this Tom feels that he helps SME leaders to create cultures in which many of the people problems that can derail the profitability and growth of companies are avoided.
Jane Godefroy
HR Manager
Jane joined the team in December 2018 as HR Manager. She is CIPD qualified and has worked in HR for over 20 years. Her experience has been gained from both large and small businesses, she has an extensive knowledge of all things HR and is passionate about the SME Sector.
Jane understands the challenges small businesses encounter, having worked independently as an HR consultant prior to joining The HR Dept. Her role involves her providing pragmatic advice to clients across the full HR spectrum. She also provides on-site support to clients for specific projects.
Stefanie Avery
HR Manager
Stefanie joined the team in November 2018 as an HR Manager. She has worked in HR for over 10 years and has experience in various sectors. Having worked for both large corporate companies and small businesses, she has an extensive knowledge in strategic and generalist HR.
Stefanie understands the challenges small businesses encounter first hand. She also works on our business development side of the business and is passionate about growing the business and meeting our clients. She utilises her people skills and knowledge by providing an excellent service to our clients.
Charlotte Sherratt
HR Advisor
Charlotte joined the team in October 2019 as an HR Advisor. Prior to joining the HR Dept, Charlotte worked for over 10 years in the retail sector advising on all matters of HR and payroll.
Charlotte has experience of working on large and small HR cases and is happy to advise on, and support any HR challenge a business might face. Charlotte can also provide on-site support.
Charlotte is currently studying for her Level 5 CIPD Diploma and will be completing the course this year.
Sophie Sainsbury
HR Advisor
Sophie joined the team in November 2017 as HR Administrator. She has worked in HR for 10 years and has experience in various sectors. Sophie provides advice and support to our retained clients in North Derbyshire on general HR queries and also assists with contracts of employment, holiday calculations, employee handbooks, recruitment and discipline and grievance cases.
She has completed her Level 3 Certificate in Business Administration, as well as her CIPD Level 3 and looks forward to broadening her HR knowledge and finishing her Level 5 CIPD Qualification later this year.
Lucy Whatsize
HR Assistant
Lucy joined the team in June 2017 and is currently HR Assistant. Lucy provides advice and support to our retained clients on general HR queries including contracts of employment, holiday calculations, employee handbooks, recruitment and discipline and grievance cases. Lucy is also our MyHRToolkit expert.
Since joining the team, Lucy has completed a Level 4 Business Administration apprenticeship and her CIPD Level 3 qualification. Lucy is currently studying for her CIPD Level 5 which she is due to complete in May 2020
Georgia Jackson
HR Assistant
Georgia joined the team in September 2018. Georgia works as HR Assistant, providing HR administration support for the team and our retained clients. Georgia also has responsibility for supporting recruitment for our clients and carrying out reference and DBS checks.
Georgia is passionate about broadening her HR knowledge and since joining has completed a Level 3 Business Administration apprenticeship and is currently working towards her Level 3 CIPD qualification. Georgia is planning to commence studying for her Level 5 CIPD qualification in September 2020.
Milena Maric
Business Co-ordinator
Milena joined the team in June 2019 as Business Co-ordinator for The HR Dept North Derbyshire, South Warwickshire and Rugby. Milena has many years' experience of working in support and co-ordination roles, amongst them working as a wedding and events co-ordinator and a PA in a busy accountancy practice.
Milena's main duties are looking after clients' tribunal insurance renewals, workshop administration and maintaining the company's social media presence.
Helen Leathers
Trainer and Coach
Helen provides a variety of workshops at the HR Dept. She is an experienced trainer, facilitator and women's coach.
Helen has personally trained hundreds of SME business owners to improve their personal effectiveness, communication and presentation skills. She is inspired to help individuals understand and improve themselves, and as a result, to feel more empowered.
As a women's coach she specialises in confidence and impactful leadership whilst avoiding burnout. Looking for expert HR support?
We can help you focus on your business by taking care of all your human resources needs.
Let us know how we can help or ask about our free initial HR review.
Preventing People Problems
Subscribe to our monthly newsletter
Office Address: Lumonics House, Valley Drive, Rugby, CV21 1TQ | VAT Number: 871350432 | Registration Number: 5563896
Copyright © 2007 - 2019 The HR Dept Ltd. HR DEPT is a registered trademark belonging to The HR Dept Limited.