TAKE THE STRESS OUT OF EMPLOYING STAFF…!
The numerous amounts of Employment Law legislation cropping up all the time has made the employment of staff a HEADACHE!
Unfortunately without the correct knowledge you can get yourself into difficulties, without knowing, which can be time consuming, worrying and expensive.
For peace of mind… call The HR Dept and you will be provided with pragmatic solutions which will allow you to continue to manage and grow your business. The HR Dept Services:
A telephone advice line backed by tribunal insurance This service also includes legal costs insurance cover in the event of an employee taking a case to tribunal. The cover also includes any compensation that may be awarded by the court.
Contracts of employment and handbooks
Disciplinary and grievance hearings
Dismissals
Performance management
Absence management
Recruitment
Redundancy projects
TUPE
Employee relations
Employee attitude surveys
Training and development
Payroll
Health and Safety
WHAT MAKES THE HR DEPT DIFFERENT TO THE OTHERS? … WE CARE ABOUT YOUR BUSINESS AND CAN PREVENT YOUR PEOPLE PROBLEMS. For professional advice contact Debra and the team at debra@hrdept.co.uk or call 03456349164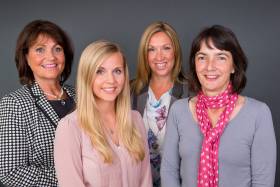 Looking for expert HR support?
We can help you focus on your business by taking care of all your human resources needs.
Let us know how we can help or ask about our free initial HR review.
Preventing People Problems
Subscribe to our monthly newsletter
Office Address: Cranmer House, 38 Priory Avenue, Taunton, Somerset, TA1 1YA | VAT Number: 901309368 | Registration Number: 6130851
Copyright © 2007 - 2019 The HR Dept Ltd. HR DEPT is a registered trademark belonging to The HR Dept Limited.