At The HR Dept we work with a wide range of SME businesses, just like yours. From recruitment to redundancy and everything in between, we can provide you with HR and employment law support every step of the way.
See what some of our clients have to say about working with us.
The Enthuse Group has used HR Toolkit as its employee platform for over 10 years.  It gives consistency across the UK companies and, with locations nationwide and a significant remote workforce, HR Toolkit enables us to maintain accurate records and to engage effectively with the team.
In conjunction with The HR Dept, records are managed centrally and are available to line managers. Holiday requests and sickness absence are input locally, and a comprehensive reporting suite allows us to oversee this in real time.
The communications tool allows us to send general and specific communication to employees and the system records when employees have received and opened the documents.
A health and safety module allows us to hold policies and risk assessments centrally and these can be accessed remotely too.  Accident reporting is also online– happily we have yet to put that particular feature to use!
Recently, when we acquired a business, we had to migrate over 80 employee records from their system to Toolkit and The HR Dept / Toolkit teams managed this process seamlessly for us.
Anyone dealing with staff issues will understand that you have to deal with many challenges some big, some HUGE! The HR Dept and the amazing team there take all of the Burden on their shoulders and help guide you every step of the way. I know if I need to call them for any advice that I will come away with the perfect solution for any problems I put to them (and boy some days do I give them a challenges!).
If you need a team to manage your HR function these are the people to contact. They are an invaluable help, from the HR Toolkit where you can manage holidays, sick days, staff files (GDPR compliant!), the support phone line, HR conferences and employment law updates and the amount of knowledge this team have between them you will never go wrong.
I cannot recommend them enough, they have been a vital part of our team and we could not manage without them.
As a small business owner, I recently made the decision to employ my first member of staff; which is both exciting and quite scary!
I had no experience of recruiting and Helen supported me through the process – giving me guidance on how to assess candidates against the required skills, helping me to shortlist and then attending the interviews with me.
It was really useful to have a second person to bounce off and to make sure that I asked all the relevant questions!
Once I'd made a decision, Helen also helped me with an offer letter and a contract. All in all a superb service for small businesses that don't have their own HR department.
Bryden Johnson outsource their HR support to The HR Dept. They provide us with timely and very practical advice on a range of issues and ensure that our HR procedures are kept up to date.
We have every confidence in their team who always seem to give that little bit extra to ensure that everything has been dealt with.
So much so that we have asked them to advise all of our clients when they have HR issues to deal with. We have no doubt that they will be safe in their hands.
We have been working with the HR Dept since last Autumn and it has been a very positive experience. Fintan, Natasha and the team have proved themselves very able to immerse themselves into a new organisation with ease and have provided us with quality HR provision from Director level through to the operational requirements of our Trust always with a positive, 'can-do' attitude.
Using HR Dept for our recent recruitment took all of the pain out of hiring during a very busy time. I would highly recommend this service.
Case Study – Suna Interior Design Outsourcing your HR can save you time and money.
Employing someone of equivalent experience could cost you as much as 10 times more.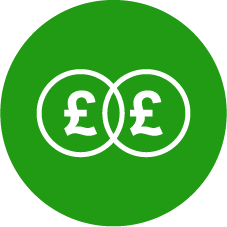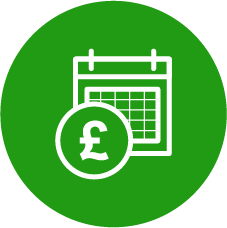 Preventing People Problems
Subscribe to our monthly newsletter
Office Address: 7 Mulgrave Chambers, 26-28 Mulgrave Road, Sutton, Surrey, SM2 6LE | VAT Number: 902136663 | Registration Number: 6062255
Copyright © 2007 - 2020 The HR Dept Ltd. HR DEPT is a registered trademark belonging to The HR Dept Limited.