At The HR Dept we work with a wide range of SME businesses, just like yours. From recruitment to redundancy and everything in between, we can provide you with HR and employment law support every step of the way.
See what some of our clients have to say about working with us.
The trainer for Managing Difficult Conversations was engaging and used interactive methods. This enabled the information to be retained. We had lots of activities and group work to keep us all interested. The trainer did not give us all the answers to problems we may face but taught the psychology and tools to use when problems may arise. He also showed us different methods, strategies and the purpose of meaningful dialogue. I really enjoyed this training and hopefully it will prepare me for years to come. Highly recommended.
We have been with HR dept for a number of years and the service is excellent. Would recommend them to everyone. As they excel in there support to your organisation
A most enjoyable course. Tom has a lovely relaxed and knowledgeable style, enabling me to be more open than usual and get to some home truths- Attended Personal Effectiveness.
In today's complex world of HR it is indeed a truly comforting scenario to have the support of Tracey Hudson at The HR Dept. We are a midlands-based business employing 80 people and our first exposure to outsourced HR has been at the best end of expectations. Tracey brings the business a unique blend of leading-edge knowledge explained in a way that allows the business to make key decisions in a straightforward way. Her flexibility, dedication and desire to complete tasks gives you the best of both worlds with the feel of still having your own HR Dept. Tracey Hudson is a very high calibre individual and I have no hesitation in recommending her to potential future clients.
Tracey's guidance was invaluable when an employee was found to be bullying others in the department. She prepared letters and issued guidance for meetings so that the appropriate information was gathered and disciplinary action could be undertaken. She steered us through so that we could attain the most satisfactory outcome. It is sometimes difficult to see through the emotion sufficiently to determine the best way forward. The most natural response to an employee is not necessarily appropriate. Tracey ensured that every action we took was appropriate, explaining why a different action would be wrong. Sometimes it was not obvious but she was always right. It is good to have her to turn to when a problem surfaces.
Whenever I need support and advice for any HR matters, complex or small, the HR Dept are on hand and ready to help. Recently I've needed to consult with the team regularly to guide me through some challenging situations at work. The verbal consultations with Sarah at the Kenilworth office were quickly followed up with a briefing document and all the necessary paperwork to ensure the process remained smooth and professional, from start to finish. Outsourcing your HR can save you time and money.
Employing someone of equivalent experience could cost you as much as 10 times more.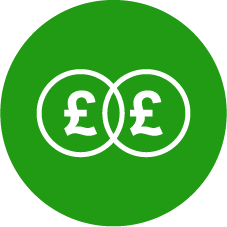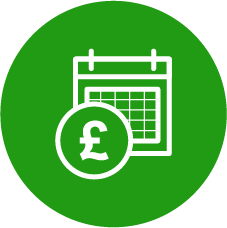 Preventing People Problems
Subscribe to our monthly newsletter
Office Address: Camden House, Warwick Road, Kenilworth, Warwickshire, CV8 1TH | VAT Number: 871350432 | Registration Number: 5563896
Copyright © 2007 - 2019 The HR Dept Ltd. HR DEPT is a registered trademark belonging to The HR Dept Limited.