At The HR Dept we work with a wide range of SME businesses, just like yours. From recruitment to redundancy and everything in between, we can provide you with HR and employment law support every step of the way.
See what some of our clients have to say about working with us.
Lucy, as our main point of contact has been particularly helpful, she is thorough and we all have confidence in the advice she gives. We receive a response in a timely manner and find the advice and guidance really supportive. We find it really helpful to receive instruction and guidance via email following discussion, so we can refer back to it.   Lucy and Georgia have been really helpful and are really pleasant to speak to!  A couple of staff attended the virtual HR Essentials course this week and fed back that it was great!
Brilliant company to deal with, thoroughly recommended.
I can't recommend Tracey and her team more highly. Been working with Tracey for many years. Her expertise and depth of knowledge constantly astounds me. Meticulous attention to detail and personable service means I will never go anywhere else for my outsourced HR assistance.
We have been really pleased with the level of support and advice received. The team are responsive and flexible, adapting template letters etc to reflect our company culture whilst ensuring key points are included. The advice they offer is clear and to the point and gives us reassurance that matters are being dealt with in the appropriate way according to company policy and current legislation.
I have benefited from the opportunities and additional support offered through the HR Enhance group and a number of staff have benefited from attending some of the training courses available.
The team are always positive, professional and happy to help. They listen to the issue, discuss our thoughts on how we might want to approach it and advise us on the best way forward. They are willing to listen when perhaps advice has differed from what was expected and are always keen to work together and agree the way forward.
We are in unprecedented times and I'm certainly facing challenges that I never thought I would have to.  So when that happens you need support around you to help you make the right decisions for the business and the people within it. I have to say the support from your team has been fantastic – answers to questions are prompt and to the point. Furthermore, your LinkedIn posts are really helpful.  We will no doubt we will be relying more and more on The HR Dept in the coming weeks but I thought it was only right to acknowledge our appreciation for all you are doing.
The reassurance of knowing that staff procedures have been carried out correctly is priceless. No question is too stupid (!), they have endless patience and queries are answered promptly. Outsourcing your HR can save you time and money.
Employing someone of equivalent experience could cost you as much as 10 times more.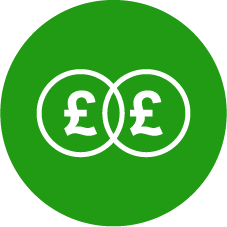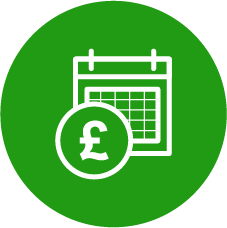 Preventing People Problems
Subscribe to our monthly newsletter
Office Address: Camden House, Warwick Road, Kenilworth, Warwickshire, CV8 1TH | VAT Number: 871350432 | Registration Number: 5563896
Copyright © 2007 - 2019 The HR Dept Ltd. HR DEPT is a registered trademark belonging to The HR Dept Limited.