Are you spending too much time, effort and money resolving 'people issues?'
Do you need HR support but not sure what is right for your business?
Do you want HR advice that you can trust from HR professionals?
If your answer to any of these questions is yes, then let's have a conversation!
At The HR Dept Surrey Hills, we provide outsourced HR support to businesses across Woking, Addlestone, Guildford or anywhere in South and East Surrey and surrounding areas.
This includes everything from finding the right people for your business, contracts, handbooks, policies and procedures, performance management, redundancy and so much more. We offer a wide range of employment law and outsourced HR services, tailor-made to meet your business objectives and support your growth.
We understand that your workforce is your most valuable resource and you need reliable support that you can trust. Our approach is 'Preventing People Problems' so let us help you!
So, when was the last time your employment contracts, policies or staff handbooks were updated?
Not sure?  Then get in touch today for a FREE HR Document Review including a report outlining our recommendations for your business.
By working closely with you, we develop an understanding of your business and can support you by offering a personal, flexible and cost-effective service that meets your needs and minimises risk.
Let us make your life easier and let you focus on doing what you do best – developing your business.
If you would like to find out more about our comprehensive but affordable HR support, please contact 01483 603001 or email hrsurreyhills@hrdept.co.uk
We look forward to hearing from you!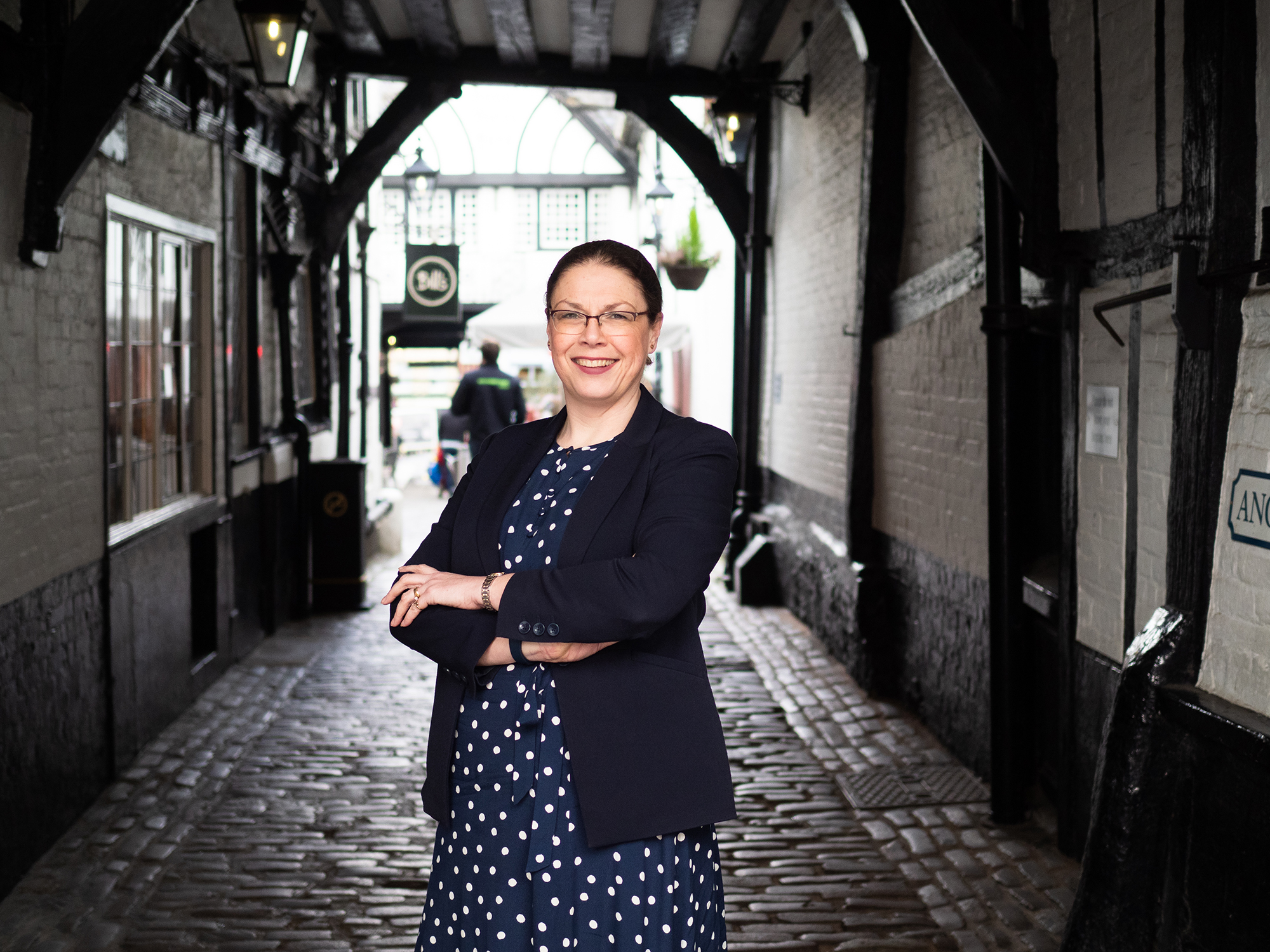 Martine Robins
Director
Martine is the owner of The HR Dept Surrey Hills and opened the office in June 2016 having worked in senior generalist HR roles throughout her career in a variety of business sectors including engineering, manufacturing, technology and professional services in UK, European and Global roles.
Martine is a Chartered Fellow of the Chartered Institute of Personnel and Development.
Martine's knowledge and experience of employment law and the situations that businesses often have to deal with is considerable.  The key to success is providing robust advice and guidance and practically and pragmatically advising business in resolving issues.  She ensures that the team act as a trusted advisor to clients, with the right solution for the situation.
Martine is passionate about helping businesses understand how their people can successfully support business growth and aspire to be an 'employer of choice'.
Lisa Walsh
HR Manager
Lisa joined in 2022 and is brings with her a wealth of HR knowledge and experience from her previous roles working in engineering, construction and the public sector.
Lisa has a law degree and is CIPD qualified having attained a Level 7 in HR Management. Having gained her experience from reasonably large organisations, Lisa now works with a variety of SME businesses.
Jessica Hill
HR Advisor
Jessica joined in 2020 having worked as part of a team employing 300+ employees.  She holds Level 5 CIPD certification.
Jessica provides advice and support to our clients on a variety of HR issues including discipline and grievance cases, redundancies, sickness absence, contracts of employment, holiday calculations, employee handbooks and recruitment. Looking for expert HR support?
We can help you focus on your business by taking care of all your human resources needs.
Let us know how we can help or ask about our free initial HR review.
Preventing People Problems
Subscribe to our monthly newsletter
Office Address: Elm House, Tanshire Park, Elstead, Surrey, GU8 6LB | VAT Number: 240916420 | Registration Number: 10153026
Copyright © 2007 - 2019 The HR Dept Ltd. HR DEPT is a registered trademark belonging to The HR Dept Limited.