Outsourced HR services & employment law support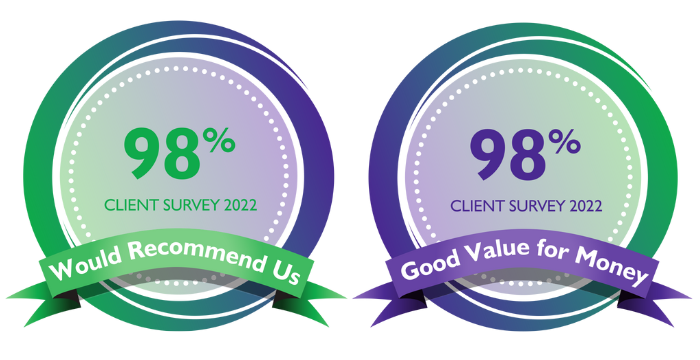 Do you need expert HR consultants in Swindon, North Wiltshire and East Cotswolds you can depend on?
You've come to the right place.
From our central base in Swindon, North Wiltshire and East Cotswolds our highly qualified and knowledgeable HR experts have a deep understanding of employment law.
Whether you need HR services for support with employment contracts, managing disciplinaries or anything else on your journey as an employer, we can help.
If you are looking to outsource your HR completely or just need help with a one off project, our HR services and employment law solutions will support you in achieving your business goals.
The HR Dept monthly advice line provides SME business owners with additional peace of mind to know that they are covered by employment tribunal insurance.
Find out more about the different ways to work with us so you have more time to focus on your business.
As your local HR Dept we support businesses across Swindon, Kembrey Park, Royal Wootton Bassett, Chippenham, Calne and Devizes. How our HR services can help you in Swindon, North Wiltshire and East Cotswolds
As you embark on your employer journey, you'll no doubt want to know how to stay on the right side of your legal obligations. Tread carefully, employment tribunals can begin here.
You'll want measures in place to ensure your employees are meeting expectations. Don't leave this to chance. Effective management, training and development will see you through.
Taking care of employee well-being will help you avoid bumps in the road. Make sure you know their rights and yours.
Occasionally a roadblock will appear. But it's possible to find a work around if you know which route to follow.
Whether you plan to grow or downsize, you'll need to consider how your employees fit into the roadmap. Be prepared with the correct procedures for critical milestones.
At some point, employees will leave. Some happily move on, or you may need to dismiss. Seek guidance before you act, it's easy to slip up.
We help businesses across
Swindon, North Wiltshire and East Cotswolds with their HR issues
The HR Dept are based at Gemini House, Groundwell Industrial Estate, approximately 3 miles from the Town Centre and 1.5 miles to the Orbital Retail Park. Swindon train station is a 15-minute drive from the office, and we are a 10-minute drive from Junction 15 of the M4.
Our client base is spread across Swindon, North Wiltshire and the East Cotswolds.
In Swindon, our clients are based in various locations and business parks including:
Gemini House
Groundwell Industrial Estate
Pure Offices
Kembrey Park
Nexus Business Centre
Cheney Manor Industrial Estate
Bowman House
Ergo Business Park
Whitehill Industrial Estate
Callenders
Delta Business Park
Gypsy Lane
Basepoint Business Centre
West Swindon
Hillmead
Dorcan
South Marston Business Park
Glenmore Business Park
Techno Trading Estate
Kingsdown
The Shaftesbury Centre
Hobley Drive
We also have clients based in Swindon Town Centre and Old Town Swindon, Royal Wootton Bassett, Badbury, Wroughton and Wanborough.
Outside of Swindon we have clients based in Devizes (including Hopton Park Industrial Estate), Burford, Marlborough, Chippenham, Hungerford, Carterton, Kemble Airfield, Faringdon and Brinkworth.
The HR Dept understands how small and medium sized businesses in Swindon and the surrounding area work. We have assisted hundreds of local businesses since setting up in 2009 and we continue to work with businesses who started working with us during our first year of operation. Our clients continue to give us great feedback and we have received many 5-star reviews on Google over the years.
Business and HR news
for Swindon, North Wiltshire and East Cotswolds
Preventing People Problems
Subscribe to our monthly newsletter
Office Address: Suite A7 Gemini House, Hargreaves Road, Groundwell Industrial Estate, Swindon, SN25 5AZ | VAT Number: 940128057 | Registration Number: 6669499
Copyright © 2007 - 2021 The HR Dept Ltd. HR DEPT is a registered trademark belonging to The HR Dept Limited.