Outsourced HR services & employment law support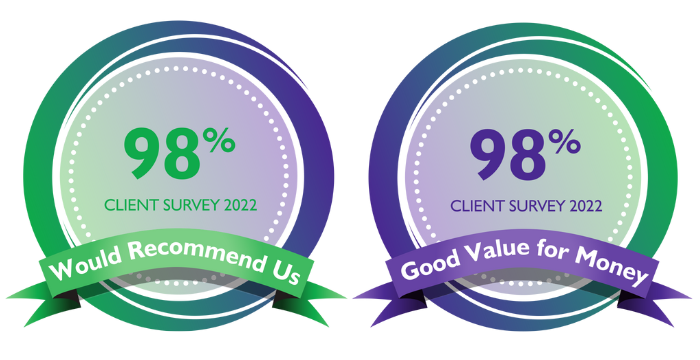 Do you need expert HR consultants in North Derbyshire you can depend on?
You've come to the right place.
From our central base in North Derbyshire our highly qualified and knowledgeable HR experts have a deep understanding of employment law.
Whether you need HR services for support with employment contracts, managing disciplinaries or anything else on your journey as an employer, we can help.
If you are looking to outsource your HR completely or just need help with a one off project, our HR and employment law solutions will support you in achieving your business goals.
The HR Dept monthly advice line provides SME business owners with additional peace of mind to know that they are covered by employment tribunal insurance.
Find out more about the different ways to work with us so you have more time to focus on your business.
As your local HR Dept we support businesses across
Belper
,
Ripley
and Buxton and surrounding areas. How our HR services can help you in North Derbyshire
As you embark on your employer journey, you'll no doubt want to know how to stay on the right side of your legal obligations. Tread carefully, employment tribunals can begin here.
You'll want measures in place to ensure your employees are meeting expectations. Don't leave this to chance. Effective management, training and development will see you through.
Taking care of employee well-being will help you avoid bumps in the road. Make sure you know their rights and yours.
Occasionally a roadblock will appear. But it's possible to find a work around if you know which route to follow.
Whether you plan to grow or downsize, you'll need to consider how your employees fit into the roadmap. Be prepared with the correct procedures for critical milestones.
At some point, employees will leave. Some happily move on, or you may need to dismiss. Seek guidance before you act, it's easy to slip up.
We help businesses across
North Derbyshire with their HR issues
Established in 2010, The HR Dept North Derbyshire is based in the heart of the historic mill town of Belper and supports local businesses such as:
Nourish Restaurant
Gummers Greengrocers
Prestige Beauty
Belper Care
The office is just minutes away from the local train station, and there is also a free car park at The Coppice just off The Market Place at the top of King Street. From here, the five minute walk to our office will take you past many historical sites and buildings such as the Ritz Cinema and the Memorial Gardens.
Owner, Tracey Hudson FCIPD, says: "My team and I are passionate about making a difference to SMEs in the North Derbyshire area by providing comprehensive advice to our clients. Small businesses need flexible, realistic guidance and do not have the requirement for a full-time, permanent HR practitioner.&rdquo
The HR Dept North Derbyshire works alongside small businesses to provide them with the support of a highly qualified HR professional when they need it most at a fraction of the cost of employing a full-time HR Manager.
The HR Dept North Derbyshire specialises in:
Employment law
People management
Recruitment
Contracts of employment
Disciplinary and grievance
Dismissal
Performance management
Appraisals
Absence management
Redundancy management
TUPE transfers
Employee surveys
Training and development
Payroll
Outside of Belper, The HR Dept North Derbyshire works with clients in many different sectors, including healthcare, manufacturing, production, entertainment, charities/not-for-profit, and more.
Business and HR news
for North Derbyshire
Preventing People Problems
Subscribe to our monthly newsletter
Office Address: 2nd Floor, 8 Bridge Street, Belper, Derbyshire, DE56 1AX | VAT Number: 5563896 | Registration Number: 871350432
Copyright © 2007 - 2021 The HR Dept Ltd. HR DEPT is a registered trademark belonging to The HR Dept Limited.