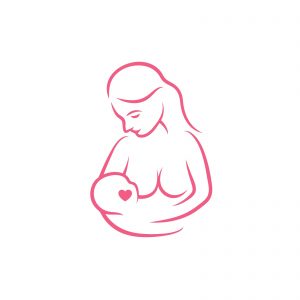 History was made in Australia when Senator Larissa Waters became the first politician to breastfeed in parliament. It sounds silly really, when something as natural as that makes headlines across the world. But that was the state of play in 2017.
Unfortunately, this act of motherhood is often liable to stir up controversy whenever it is carried out in public, be that a workplace or at a café, for instance.
It is difficult for a mother to return to work and continue to breastfeed as the only legal requirement is for an employer to provide somewhere the mother can lie down but not a room appropriate for breastfeeding nor a suitable storage area for expressed milk.
The benefits of accommodating breastfeeding at work
A progressive and we would add reasonable employer might think about going well beyond this though. It would certainly make the return to work easier and if you cannot provide a room you could look at providing a longer lunchtime so the mother could go home. Perhaps there is another business in the building that has a spare room?  Making life easier during a difficult time will be appreciated and you will benefit with increased loyalty. However do warn others that the milk stored in those cute bottles is not for tea and coffee!
Breastfeeding and the gender pay gap
A policy like this may also feed into reducing the gender pay gap. Despite there having been equal pay legislation for over 45 years, females are paid 18% less than their male counterparts, on average. The reasons for this are complex, but one of them could be described as the "motherhood penalty".
This involves all the challenges that a mother may face on their return to work after having a baby: the time away from the workplace (which may extend far beyond maternity leave), juggling childcare, and breast feeding, among others.
The government has been bringing in more proactive measures to try and reduce the gender pay gap and gender pay cap reporting has been introduced for large companies. Where a gap exists, they may wish to explain it publicly. Policies that support breast feeding could be helpful in closing the gender pay gap and in showing that a company is taking the issue seriously.
A maternity manifesto
Charity Maternity Action published a Manifesto of its own called Protect Maternity Rights. In it, they called for the retention rates of pregnant women to be included in gender pay gap reporting, and for it to become a legal right for women in the UK to breastfeed in the work place.
They stated that the UK is one of the few places in the world not to provide a statutory right to breastfeed upon a return to work. They cite the US, where employers must provide women with private facilities and a reasonable time away to express milk.
Of course, breastfeeding won't be for every mother. But for mothers that do feed their infants in this way, having a supportive employer could help them and the company they work for. If you need help developing a policy to accommodate breastfeeding mothers, we can help. Get in touch to find out more.