Diversity, inclusion and equality
The terms diversity and inclusion are often seen and heard together. They play an important role in a best practice people management strategy for a successful business.
In theory, the terms are often used interchangeably when discussing matters of equality in the workplace. However, in practice one does not always represent the other.
Understanding the two terms and how they work together is a good place to start for any employer looking to enhance diversity and inclusion policies for their business.
What is equality and diversity in the workplace?
Equality and diversity in a workplace mean a handful of things. They're about treating each member of staff fairly and the same, respecting them for their age, race, gender, cultural background, skills, beliefs, sexual orientation, career experiences and more. But how are equality and diversity different?
Equality is about making sure everyone has equal opportunity and is treated the same, regardless of their characteristics. Diversity, on the other hand, is more than equality. It's about creating a culture that values individual differences for the benefit of individuals, businesses and society. For a workplace to be diverse, it will typically include a range of people with differences between them, such as age, ethnicity, religion, beliefs, race, sex and sexual orientation and more
What is inclusion in the workplace?
Inclusion in the workplace refers to how employees are treated at work as well as how they interact, connect and collaborate with each other. Company culture and procedures can influence and impact the effectiveness of inclusion.
An inclusive company sees each employee feeling safe and accepted to be themselves at work. It will also strive to provide a suitable platform for employee voice on matters regarding inclusion.
To put this into an everyday context – "If diversity means inviting everyone to a party, inclusion is asking them all to dance" – Vernā Myers
Why are diversity and inclusion so important in the workplace?
Having a diverse workplace has a whole host of benefits that can give your company a competitive edge. As well as bringing a wide range of ideas, skills and resources to your business, it also brings unique energy, which is invaluable — especially in an office environment.
Organisations that embrace diversity also invite a wider talent pool, allowing them to reap the rewards of a broader market and increased productivity. What's more, the organisation will gain respect from outsiders, which will boost its popularity and profile within the community.
There's more. A business that promotes diversity and inclusion will also see the following benefits:
● Absences decrease when employees are happy at work
● Teamwork and collaboration thrive in a diverse environment
● Employee loyalty and retention is strong when employees are understood
● Discrimination claims are less likely to occur with the correct policies and procedures in place
In addition to nurturing happy, productive and loyal employees through excellent diversity and inclusion practices, how you act in this area as a business will be relevant to your compliance with the Equality Act 2010.
At The HR Dept, we'll ensure that your business is compliant through your policies, procedures and contracts. We review each business individually and take a personal approach with suggestions on how to improve diversity, inclusion and equality in the workplace to drive your business forward.
To learn more about how your business will benefit from our services, give us a call or drop us an email.
Examples of equality and diversity in the workplace
Every organisation, regardless of its sector or speciality, is encouraged to have an equal opportunities policy. This policy should protect employee rights and ensure employers (and businesses) are complying with the law. An equal opportunities policy is designed to prevent employment disputes, and it can also help ensure:
● Age is not a restrictive factor in employment (where the person has the skill set to perform the role).
● Workers should be paid the same if they are doing the same job.
● Employees have equal rights when it comes to promotions. No one should be overlooked because of their gender, disability or sexuality.
● Physical disabilities aren't restrictive to the role. For example, a receptionist in a wheelchair can do the same desk-based work as a receptionist who doesn't have a disability.
Many forget this, but it's important to remember that equality applies to both employers and employees in the workplace. Regardless of your position, you can be held accountable if you discriminate.
What are my legal obligations with equality in my business?
Since 2010, the Equality Act has provided the legal framework for protecting individuals from unfair treatment.
As an employer, you must ensure that your processes and policies comply with the Equality Act. Failure to do so can raise a claim of unlawful discrimination, which could result in you and your business being summoned to an employment tribunal.
It's also important to be aware that, as an employer, you could be found vicariously liable for actions of your employees which breach the Equality Act – regardless of whether you were aware of them.
To fully protect your employees and business from discrimination, it is critical to understand the Equality Act as well as ensuring that your workplace culture is actively inclusive.
Understanding the Equality Act 2010
Equality law applies from before you have even hired someone for your business. From advertising a role, right the way through to parting ways with an employee, and everything that happens in between.
Familiarity with the Equality Act is essential to be able to provide fair opportunities at work and comply with employment law.
The Equality Act is comprehensive, and it is recommended that employers seek professional HR advice to ensure compliance. But a useful introduction for employers is to know the nine protected characteristics which the act covers. These are:
● age
● disability
● gender reassignment
● marriage and civil partnership
● pregnancy and maternity
● race
● religion or belief
● sex
● sexual orientation
Positive promotion of diversity, inclusion and equality in the workplace
Documented policies and procedures that promote diversity, inclusion and equality in the workplace are the first step. They will begin to protect employees and the wider business from unfair treatment and disputes involving discrimination.
Actively building on this foundation by considering company culture and the way things are done in your business will lead to developing a robust and reliable strategy on diversity, inclusion and equality.
By embracing diversity and inclusion within your organisation, it will build your business's knowledge on a variety of aspects including; cultures, faiths, disabilities, sexual orientation, and gender to name a few. It will also enable employees to feel respected and part of a diverse, modern business.
Diversity and inclusion training is a good idea to put paper policies into real life scenarios and get your team working together. It can also help your defence should you ever face a claim.
It is a sensitive area of HR with complex legal obligations. So we advise that if you are seeking to review your approach to diversity and inclusion, or are considering diversity and inclusion training, to get in touch with your local HR Dept for professional advice.
Diversity & Inclusion FAQ
How can I promote equality and diversity in the workplace?
Promoting equality and diversity in the workplace should involve creating a strategy that includes the following things:
Putting equality policies in place.
Identifying and preventing unconscious biases.
Creating an inclusive culture for all staff members.
Support staff and help them develop to their full potential.
Ensuring policies, procedures and processes don't discriminate in any way.
Equipping staff with the skills to challenge inequality and discrimination in their work environment.
How can equality and diversity benefit businesses?
There are a whole host of benefits to promoting equality and diversity. From retaining star staff and creating a media-friendly identity to opening up exciting new talent pools. No matter what type of business you run or what sector you operate in, diversity can positively impact your business in many ways.
Here are the five main benefits of equality and diversity in the workplace:
Equality and diversity invite new skills into teams.
Diversity in the workplace promotes fresh, unique ideas.
Diversity and inclusion open up businesses to new markets.
Valuing diversity improves your brand reputation.
Diversity management opens up new talent.
What are the principles of equality and diversity in the workplace?
Equality is about making sure people from all sectors of your company have fair and equal opportunities to work, learn and grow. This includes removing barriers that might make people feel unwelcome.
The principles of diversity encompass equality and diversity and involve treating people with respect and dignity, valuing people's differences, and removing unfair and inappropriate barriers and judgements based on equality and merit.
The principles of inclusion are about making sure people feel comfortable to be themselves and feel that they belong in the workplace. This includes promoting equality, access, opportunity and the rights of those with disability.
Who is responsible for equality and diversity in the workplace?
It is the employer's responsibility to ensure the workplace is safe and free from discrimination, harassment and intimidation. Failing to do so can cause unlawful and unfair employment practices, which can result in a discrimination claim.
Therefore, employers have several key responsibilities concerning diversity, equality and inclusion in the workplace — all of which should be taken seriously to ensure a smooth-running business and prevent employer disputes.
Looking to enhance diversity & inclusion in your business?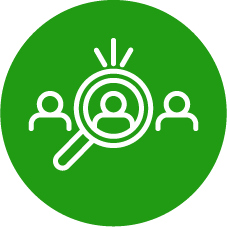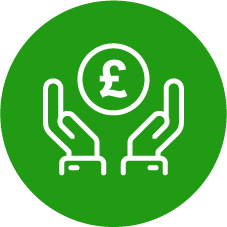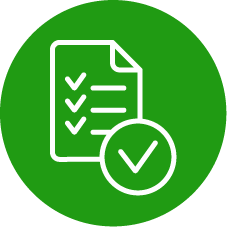 Looking for expert HR support?
We can help you focus on your business by taking care of all your human resources needs.

Let us know how we can help or ask about our free initial HR review.
Preventing People Problems
Subscribe to our monthly newsletter
Office Address: CENTRAL OFFICE, The HR Dept. Ltd, First Floor, 3 Brook Office Park, Emersons Green, Bristol, BS16 7FL | VAT Number: GB821928327 | Registration Number: 04479417
Copyright © 2007 - 2022 The HR Dept Ltd. HR DEPT is a registered trademark belonging to The HR Dept Limited.