Employee Assistance Programme (EAP) Services
​What is an Employee Assistance Programme?
An Employee Assistance Programme (EAP) is an employer-paid scheme that gives employees 24-hour access to confidential support, professional advice and short-term counselling to help them deal with personal and work-related problems that are impacting their physical and mental well-being at work. They are considered to be one of the most effective ways for employers to look after the well-being of their employees and play an important role in helping to boost and maintain workplace morale, motivation and engagement.
Why you should invest in an Employee Assistance Programme
Good health is good for business. The happier and healthier your employees are, the more productive they are likely to be at work.
The reality is, life can be a big juggling act and this can take its toll on people's physical and mental well-being. Managing finances, having family responsibilities and dealing with pressures in the workplace can put a huge amount of strain on an individual. It is not always possible to separate leave those stresses at home.
In addition to the financial cost of sickness absence and low productivity, matters of employee health can be sensitive and difficult to manage for many employers.
This is where an EAP can help – and this is where we can help you, whatever the size of your company or budget.
What does our Employee Assistance Programme include?
Providing access to support services, such as  qualified guidance or counselling on sensitive subjects, may sound expensive or like something only a corporate business can provide.
However, our EAP does not cost the earth and will not only reinforce your commitment to employee wellbeing, but also look very attractive on your list of employee benefits and position you as a company that people want to work for.
For a low-cost annual fee, you can provide your employees with support they can count on:
Support is available via a free phone line and email.
Support is available 24 hours a day, 7 days a week, 365 days a year.
A team of highly trained and qualified professionals who are experts in the matters above.
Counselling
All of our EAP counsellors are fully-qualified practitioners in counselling or psychotherapy and accredited or registered with a professional organisation. They are trained to advise on a wide range of issues including mental health, substance abuse, addiction, grief and bereavement, and work-related problems.
After an initial assessment to gauge how the employee is feeling and to discuss their current situation and concerns, the counsellor will decide on the appropriate course of action to get help that is needed. All sessions are personalised to an individual's needs.
Practical Advice
In addition to emotional support, our EAP gives employees access to practical guidance and impartial advice on matters related to finances, family support and legal matters. All of Our EAP advisors have backgrounds in law, accountancy and banking and can help employees navigate a variety of complicated and burdensome issues including family law, personal injury, landlord disputes, pensions, discrimination, debt, welfare and benefits – and many more.
Up next learn more about redundancies
Employee Assistance Programme FAQ
What are the benefits that businesses and their employees get from adopting the EAP?
A well-implemented EAP can help to improve workplace productivity and morale, reduce sickness rates and health care costs, and build trust and respect between employers and employees, which all play a significant role in optimising business performance and improving office culture.
Why choose The HR Dept's EAP?
Our EAP will give your employees access to 24/7 expert support, advice and counselling on a range of personal and work-related issues at a competitive price. It is easy-to-use, includes unlimited telephone calls and has a proven track record of improving the well-being of employees across a variety of businesses and sectors.
Which ways can employees immediately gain access to counsellors through the EAP?
Our EAP provides quick and easy access to counsellors via a range of options including video, online chat, telesupport and an online group. 
Are EAP services confidential?
EAP services are entirely confidential. Employees are not required to tell anyone that they are using an EAP and an employer will not be notified that an employee has contacted an EAP without the employee's consent or written permission. Likewise, EAP counsellors will not share any details of the sessions with an employer.
How easy to use is the EAP?
Employees are given a 24 hour phone number to call, where they can connect with a trained consultant, who will talk over their issues and help them determine the best course of action. 
Given that all our consultants are trained counsellors or psychotherapists, that initial conversation may be all your employee needs. If it isn't, they will be put in touch with a therapist or relevant expert for further assistance. Employees can call as often as you like and speak for as long as they need.
How do I start the process of setting up an EAP?
Setting up an EAP in your business is as simple as giving us a call. We will need to know the number of employees that are in your organisation and when you would like to start receiving the service and we can take it from there.
Are employers required to provide an EAP?
While employers are not required by law to provide an EAP, EAPs play a vital role in supporting employee wellbeing, minimising absenteeism and demonstrating your duty of care as an employer.
What is the difference between EAP and behavioural health?
An EAP typically focuses on the external stresses that are contributing to poor mental health, such as finances, addiction and grief, while behavioural health programmes provide therapeutic resources to try and develop healthy behaviours that will address physical and mental health issues.
Are your employees' well-being needs taken care of?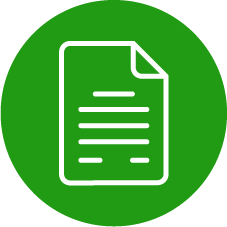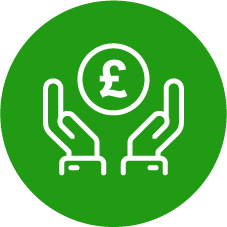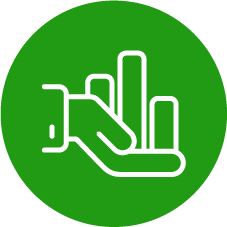 Performance and Appraisals Looking for expert HR support?
We can help you focus on your business by taking care of all your human resources needs.

Let us know how we can help or ask about our free initial HR review.
Preventing People Problems
Subscribe to our monthly newsletter
Office Address: CENTRAL OFFICE, The HR Dept. Ltd, First Floor, 3 Brook Office Park, Emersons Green, Bristol, BS16 7FL | VAT Number: GB821928327 | Registration Number: 04479417
Copyright © 2007 - 2022 The HR Dept Ltd. HR DEPT is a registered trademark belonging to The HR Dept Limited.